Your body is an amazing machine, built to do so much without you even noticing. But even the best machines can't function if they don't have the right pieces — and for your body, those "pieces" are vitamins and water.
Far too many people these days are dehydrated and low on essential vitamins. The consequences are obvious: fatigue, brain fog, and generally poor health. But don't worry, there's a solution! IV vitamin infusions can help your body achieve peak performance… and Mobile IV Nurses can give you the best IV therapy in Riverview.
The Best IV Service in Riverview
Mobile IV Nurses is proud to be one of the top providers for mobile IV therapy in Riverview, FL. We are passionate about health and wellness, and we want all our patients to get the many benefits that vitamin infusions can provide.
How does it work? We send a team of registered nurses to your home, office, hotel, or other location you request. The nurses will do a quick health assessment and help you select the right IV treatment for your health goals and needs. Then, all you have to do is sit back, relax, and let those fluids, vitamins, and minerals replenish your body. In just 30-45 minutes, you'll feel like a new person!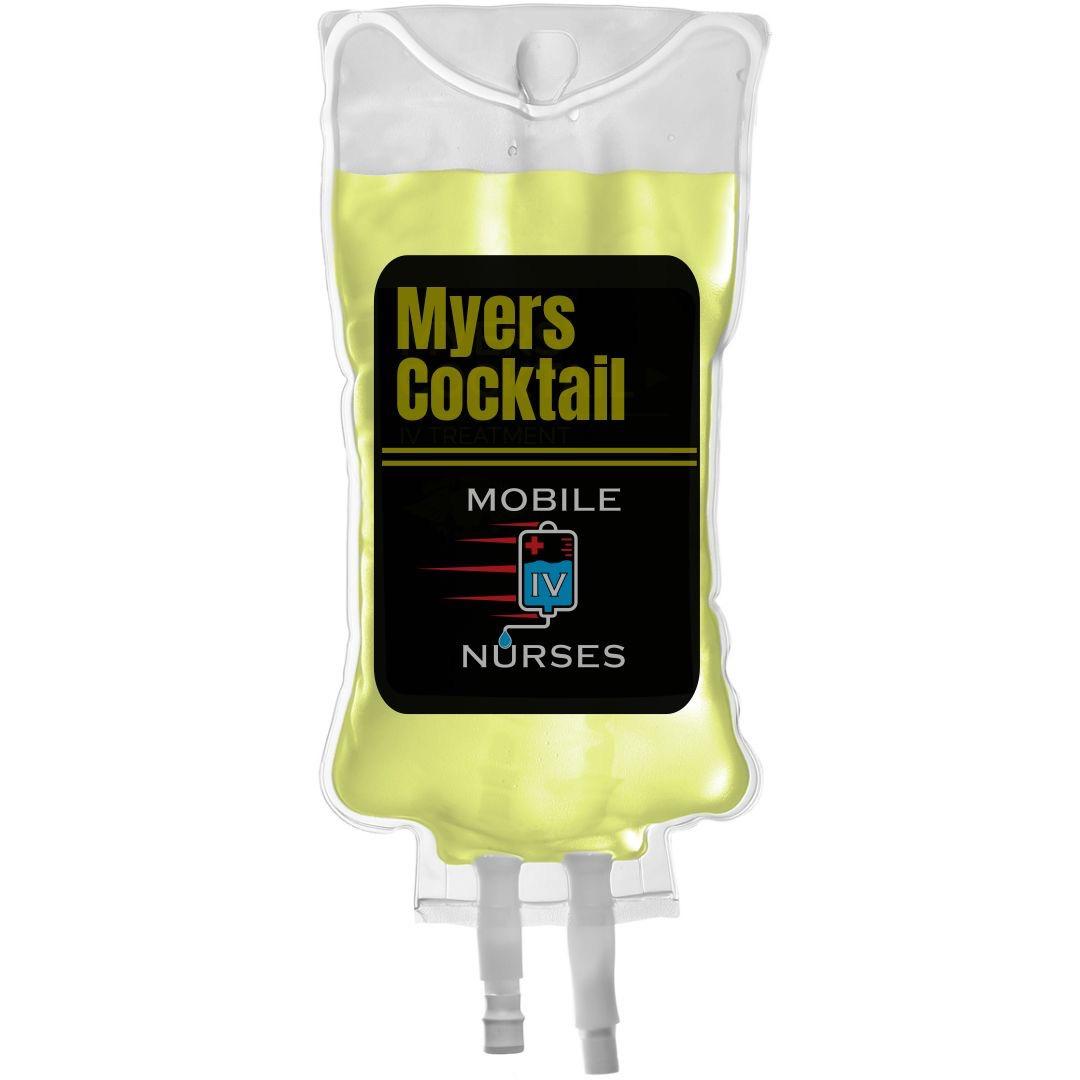 MYERS' COCKTAIL - $ 195
Our best-selling IV drip in Riverview, FL is the Myers' Cocktail IV. The Myers' Cocktail is one of the most famous IV therapy packages in the world for one reason: It helps people feel better by alleviating symptoms of numerous ailments.
What Can a Mobile IV be Used for?
Our patients have used our IV treatments in Riverview to help manage a variety of health conditions. Common reasons to use IV therapy in Riverview include symptoms associated with:
Hangovers
Morning sickness
Colds and flu
Migraines
Anxiety
Fatigue
And much more
However, IV therapy isn't only useful when you're feeling ill. You can also add infusions to your regular wellness routine! Athletes use IV therapy to recover more quickly from strenuous workouts. Patients add vitamin C to their IVs for brighter, more youthful-looking skin. The occasional IV treatment can be a fast and effective way to look and feel like your best self.
How Much Does a Mobile IV Cost in Riverview?
The cost of a mobile IV is $100 to $395. For a Purely Saline solution, you'll pay $100. You can then add ingredients starting at $25 as you see fit. We also have deluxe cocktails that include premixed ingredients for certain purposes and symptom relief.
The following is a list of add-ins that start at $25 each:
Add-in Vitamins:
B Complex
Vitamin B12 (methylcobalamin)
Glutathione
Magnesium
Zinc
Vitamin C
Taurine
Biotin
Amino Acid Blend
L-Carnitine
Vitamin D
Add-in Medications:
Benadryl (diphenhydramine)
Pepcid (famotidine)
Reglan (metoclopramide)
Toradol (ketorolac)
Zofran (ondansetron)
There are some additional ingredients available, including NAD+, which starts at $1/mg. You can also include additional saline for $50.
How to Book a Mobile IV in Riverview?
Appointments are available from the hours of 8 a.m. - 8 p.m. daily. Use our simple online scheduler to book your session, or give us a quick phone call to let us know what time works for you. In some cases, we can even offer Riverview IV therapy in after-hours appointments, depending on nurse availability.