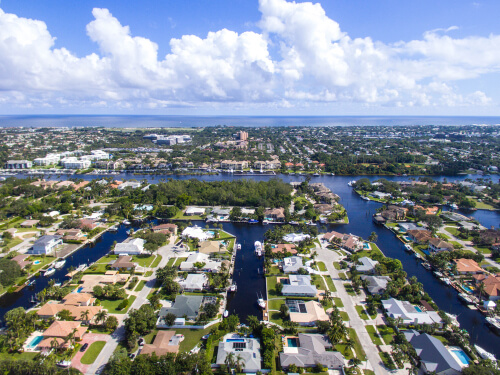 Ready to experience the powerful health benefits of IV therapy? Contact Mobile IV Nurses for fast, responsive service designed to get you the results you want. In Palm Beach Gardens, IV therapy is available at your convenience with our mobile IV infusions.
We provide high-quality drip IVs that rapidly rehydrate the body, delivering vitamin-filled fluids into the bloodstream that get to work quickly. Try IV treatment when you need symptom relief from illness or health issues, or incorporate it into your regular wellness routine to feel recharged and re-energized. Trust us for the best IV therapy in Palm Beach Gardens.
The Best IV Service in Palm Beach Gardens
There are many reasons why you should work with Mobile IV Nurses in Palm Beach Gardens for IV therapy. We offer:
Expertise: Every member of our team has a wealth of experience in the medical field. They exceed the highest standards for safety and patient care, so you get the reassurance that comes with exceptional treatment.
Convenience: Don't wait hours for IV infusions in an emergency room or urgent care center. We bring IV therapy to your home, office, or hotel room.
Quality: As part of our commitment to excellence, we use medical-grade products, like the kind you'd find in a hospital or doctor's office. Our vitamins, minerals, supplements, and medications are powerful change agents for your health.
Affordability: We have a range of reasonable price options to suit every budget. Plus, we don't charge any extra travel fees to come to your location, making IV therapy even more affordable.
Personal Patient Care: Your comfort is our primary goal. Our friendly team members are by your side throughout treatment to take care of you and your needs. They'll also help you customize your IV bag with additional supplements and medications for an individualized experience.
Enjoy the benefits of IV therapy in Palm Beach Gardens with Mobile IV Nurses. Contact us today!
What Is Mobile IV Nurses?
We are a team of professional registered nurses offering mobile IV therapy in Palm Beach Gardens and many other locations throughout Florida. We bring years of training and experience to our jobs, as well as a passion for helping improve people's lives through IV therapy.
How We Administer IV Therapy in Palm Beach Gardens, FL
The Mobile IV Nurses team has an incredible depth of healthcare experience, which is why so many people trust us for IV therapy in Palm Beach Gardens. Our owners and team members use their years of medical expertise to deliver safe IV infusions, following all applicable state and federal guidelines. All IVs are administered only after our team members complete a pre-check of a patient's vital signs and review of their health history to ensure the treatment will be safe and effective.
We also have a doctorally prepared pharmacist and naturopathic doctor available for consultation. Medical direction is provided by a team that specializes in IV therapy. You can be assured that every member of our team brings exceptional knowledge and skill to mobile IV therapy in Palm Beach Gardens.
We provide all necessary IV equipment for each treatment and adhere to stringent requirements for sterilization and cleanliness. Our team members observe patients throughout their infusion to ensure their comfort and safety. With drip IV therapy, a team member inserts a catheter into the patient's vein using a needle. The IV line is then hooked to the catheter, and the fluids "drip" down the line. Typical drip injections use 250 to 1,000 ml of fluids, and the patient can relax during the process and resume normal activities after the IV infusion is over. The whole session generally takes 45 to 60 minutes.
What Can a Mobile IV Be Used For?
We've got the drip IV treatment for you, whether you want the popular Myers' Cocktail for extra energy or NAD+ therapy for its reported mental and physical revitalization. We can also customize any treatment with bonus add-ons. Try IV therapy for:
Contact Mobile IV Nurses to learn more about the many ways IV therapy can help you.
Recover from a Round of Golf at the PGA National Resort
Jack Nicklaus. Tiger Woods. Phil Mickelson. You're walking in the footsteps of legends when you play a round of golf at the PGA National Resort in Palm Beach Gardens. The five championship courses, which are on any golfer's bucket list, have hosted the Ryder Cup, the PGA Honda Classic, the PGA Senior Championships, and other prestigious tournaments.
But playing a few rounds under the hot sun can drain your body of much-needed fluids. Once you're dehydrated, the symptoms start to kick in — dry mouth, lightheadedness, muscle aches, and fatigue, among others — all of which can ruin your golf game and make you miserable.
That's where a mobile IV infusion can help! At Mobile IV Nurses, we help rehydrate your body with nurturing fluids, electrolytes, vitamins, and minerals, so that you can get back to the course. And with our mobile service, you don't have to wait long for treatment, so you can focus on getting better. Local golfers can rely on us for high-quality IV therapy in Palm Beach Gardens, Florida.
How Much Does a Mobile IV Cost in Palm Beach Gardens?
Our pricing packages start at $100 (saline only). Extra supplements and medications start at $25 each:
Vitamin add-ins include:
Amino Acid Blend
Vitamin B12 (methylcobalamin)
B Complex vitamins
Glutathione
Magnesium
Zinc
Vitamin C
L-Carnitine
Taurine
Biotin
Medication add-ins include:
Toradol (ketorolac) ($35)
Zofran (ondansetron)
Reglan (metoclopramide)
Benadryl (diphenhydramine)
Pepcid (famotidine)
Whatever vitamins and supplements you choose to add, you may feel their effects sooner than you think. That's because oral supplements pass through the digestive tract, which takes time and lessens their absorbency. IV fluids, on the other hand, are infused into the bloodstream for better absorption of their ingredients and rapid rehydration. Talk to us to learn more about personalized mobile IV therapy in Palm Beach Gardens.
How to Book a Mobile IV in Palm Beach Gardens
Find out why Mobile IV Nurses is a leader in IV therapy in Palm Beach Gardens, Florida. Call at (305) 458-5118, text us, email [email protected], or schedule an appointment online.
How does mobile IV therapy work?
When you contact us, we aim to be at the location of your choice in an hour. Our team member brings all the necessary supplies — all you need to do is relax and remain comfortable. Our medical professional will review your health history, note any current symptoms, and check your vital signs. During the infusion, you can read, listen to music, or watch TV while you are monitored to ensure your comfort and safety. There's no downtime after IV therapy; an entire session usually takes 45 to 60 minutes.
Will insurance cover IV therapy?
We don't accept insurance but offer multiple payment options, such as cash, check, debit card, credit card, Venmo, Zelle, Cash app, and Apple pay. Please talk with us about the possibility of using your HSA or FSA to pay for IV services.
How often do I need to get IV therapy?
Your desired or recommended infusion schedule will depend on the health needs you want to address. For example, you may need IV therapy during times of illness (like food poisoning or the flu) or to relieve symptoms from a chronic medical condition, like a migraine or allergy attack. Alternatively, you can regularly schedule therapy sessions as part of your routine wellness maintenance.