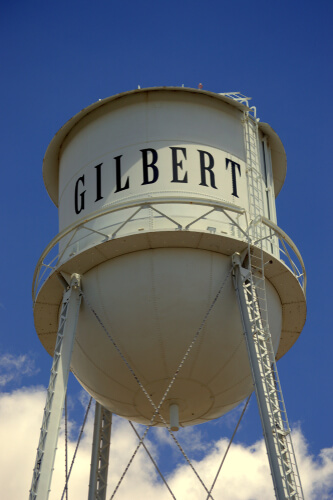 Not feeling your best? Turn to Mobile IV Nurses. We deliver fast-acting, effective IV therapy in Gilbert. Our hydration IVs can help you recover from illness, an intense athletic event, a late night out and the effects of a chronic medical condition. We want you to feel better as soon as possible.
The Best IV Service in Gilbert
Don't spend precious energy traveling to an urgent care center or hospital emergency room where you may have a long wait for treatment. Mobile IV Nurses comes to you for the most convenient mobile IV therapy in Gilbert. Our team members take good care of you, carefully monitoring you throughout the session to ensure your comfort and safety. We also use high-quality medical products, just like those found at doctor's offices and hospitals. We are the leaders in mobile IV hydration in Gilbert, AZ. 
What Is Mobile IV Nurses?
Mobile IV Nurses is a team of registered nurses and paramedics who perform Gilbert IV therapy services. Our experienced medical professionals are committed to the highest standards of patient care and follow rigorous safety protocols. Their dedication to excellence makes us the top choice for mobile IV therapy in Gilbert, AZ. 
What Can A Mobile IV Be Used For?
With our mobile IVs, Gilbert residents can experience the benefits of our diverse menu of services. We offer two kinds of hydration IVs: a Lactated Ringer's solution and a 0.9% Sodium Chloride (normal saline) solution. These solutions provide vitamin-infused hydration that goes straight into the bloodstream for fast symptom relief.
You can use IV treatments in Gilbert for many issues, such as dehydration, illnesses, food poisoning, migraines and other acute and chronic health conditions. Customize your IV therapy with the expert assistance of our registered nurses and paramedics. They can help you add ingredients, such as medications or supplements, to ease symptoms associated with specific health concerns. You may also opt for a preset blend, such as the fatigue-fighting Myers' Cocktail, as part of your IV therapy in Gilbert.
Mobile IV Nurses also specializes in NAD+ infusions. Our bodies produce NAD+ to fuel our cells, but this production decreases as we age. This innovative IV therapy replenishes your NAD+ levels for increased vitality. Reported benefits include a decline in mood swings, elevated energy levels and DNA repair.
Contact Mobile IV Nurses for exceptional IV therapy in Gilbert and enjoy treatment for various issues. 
Food Poisoning
A bout of food poisoning can leave you feeling less than your best. After nausea, vomiting and diarrhea, your body may feel drained, making for a slow recovery process. A mobile IV might ease your symptoms and provide relief, making you feel better faster.
Mobile IV Nurses serves Gilbert with IV delivery directly to your home, letting you relax and recover without needing to visit a clinic. The IV restores lost hydration and provides other essential vitamins and antioxidants to support your immune system on the road to recovery. 
Migraines
As a migraine sufferer, you may endure symptoms like:
Throbbing headache
Mood swings
Nausea
Light sensitivity 
These symptoms can leave you unable to perform everyday tasks. They might come on unexpectedly or through triggers like stress, weather changes or excessive caffeine consumption.
When you need a solution to support your recovery, try an IV like the Myers' Cocktail, which is a saline solution with vitamins and minerals. Optional add-ins include medications like Ketorolac or Ondansetron for further symptom relief. 
Dehydration
Mobile IVs work well for treating dehydration when options like a bottle of water don't provide adequate relief. Mobile IV Nurses have a mobile hydration clinic offering IV dehydration relief. The solution reaches your bloodstream faster than the water you drink for more efficient symptom relief. It also includes:
Electrolytes
Vitamin C
Magnesium
B-complex
B12
Zinc
Glutathione 
These additions help restore balance to your body, increase energy and fight fatigue to aid your recovery from dehydration. The fast relief offered by IV hydration can let you return to your everyday life feeling refreshed. 
Hangovers
Your fun night out might leave you with symptoms like fatigue, headache, muscle aches, nausea and light sensitivity. Sometimes, people experience these symptoms even after only a few drinks. If you need support in your hangover recovery, Mobile IV Nurses has IV solutions that can help.
These IVs restore fluids and give your body other nutrients and antioxidants for symptom relief. Our services involve visiting you at your home or hotel room, letting you rest and relax while you get hangover treatment. 
Morning Sickness
Expectant mothers often experience severe nausea and vomiting during the first trimester of pregnancy, and these symptoms might appear any time of day. The symptoms may leave you feeling drained and can also cause dehydration and fatigue.
Mobile IV services support expectant mothers experiencing such symptoms. We can provide home IV hydration along with other essential vitamins, nutrients and antioxidants to help mother and baby. Our team can also visit you at home, meaning you get symptom relief without stopping by your doctor or another health clinic. 
Recover From Topgolf
Every day is a party at Topgolf. This popular Gilbert attraction offers high-tech hitting bays, a sports bar, a restaurant and much more, making it the perfect place to hang with your friends.
But too much partying at night, of course, can leave you with an unwelcome hangover in the morning. If too much fun at Topgolf has left you with nausea, a headache and other painful symptoms, get symptom relief with IV therapy in Gilbert from Mobile IV Nurses. You don't have to drag yourself out of your house for treatment or try sketchy hangover "cures." We'll bring rapid, much-needed hydration to your door. There's no need to suffer when you can feel better fast with an IV infusion in the comfort of your home! 
How Much Does a Mobile IV Cost in Gilbert?
Our affordable pricing packages for Gilbert IV therapy are customizable with the option to add-in additional supplements:
B Complex
Vitamin B12 (methylcobalamin)
Glutathione
Magnesium
Zinc
Vitamin C
Taurine
Amino Acids
Biotin
L-caritine
Toradol (ketorolac)
Zofran (ondansetron)
Benadryl (diphenhydramine)
Pepcid (famotidine)
Reglan (metoclopramide) 
Let us help you find the right package for your needs. Our professional experience ensures you get high-quality IV therapy in Gilbert, AZ. 
How To Book At-Home IV Near You
Try the best IV therapy in Gilbert. We're renowned for our expertise and countless satisfied patients in the many areas we serve throughout Arizona. Call Mobile IV Nurses at (602) 677-6058, email [email protected], or book an appointment online.
Can IV treatment be done at home?
Yes! Mobile IV Nurses has the professionalism and experience you want in an at-home IV provider. We follow the highest safety standards and provide all the necessary equipment, so you can rely on us for mobile IV therapy in Gilbert. And we're not limited to at-home service — we can come to your office, hotel room, gym or other convenient location.
Is IV therapy worth the money?
Definitely! It's important to invest in your wellness, but it shouldn't break the bank. That's why we've created affordable price points for all of our IV treatments and given you several payment options. We don't want high costs to prevent you from experiencing the benefits of IV therapy in Gilbert.
Why do people get IVs at home?
You can't beat the convenience of an at-home IV. You can schedule an infusion before or after work or on the weekends without having to wait days or weeks to get into your doctor's office for an appointment. At-home IV therapy also gives you the privacy you can't get in a medspa or IV lounge, where you may be in a treatment room with others.
There are also those times when you can't leave your home because you don't feel well enough to travel to an urgent care clinic due to flu, hangover, migraine or other debilitating symptoms. Our mobile service gives you IV hydration in Gilbert, AZ, to help you feel better fast.
How long does IV therapy last in the body?
This depends on several factors, including the ingredients in your drip bag, your current state of health and how fast your body metabolizes and excretes the IV fluids. Our team members can talk to you about what to expect from IV therapy in Gilbert, AZ.