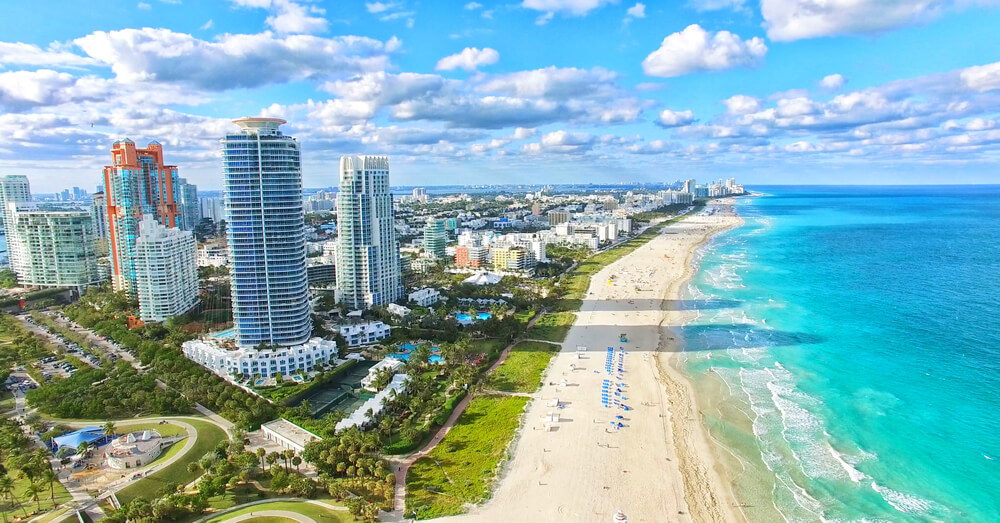 Anyone who knows Miami knows that this is a city ready to party. From tourists to locals, everyone is always ready to grab a drink and hit the dance floor — in fact, many Miami clubs are open 24/7!
Parties in Miami are like nothing you've ever seen! But, eventually, the party ends. And when it does, you might be feeling a little less than your best. Luckily, Mobile IV Nurses is here to help. Our IV therapy in Miami can help you shake off your hangover and feel better in a flash!
The Best IV Service in Miami
Mobile IV Nurses knows that when you're hungover, you need powerful relief as quickly as possible. That's why we offer mobile IV therapy in Miami! There's no need to go to a clinic, hospital, or doctor's office. Instead, our team of registered nurses will bring IV infusions directly to you! We'll administer IV therapy right in your home, office, or hotel, so you can get the vitamins you need without sacrificing comfort and convenience.
And when you get IV treatments in Miami from us, you can be confident that you're getting the very best IV therapy in Miami, FL. All our IVs are made with medical-grade, high-quality vitamins, minerals, and medications that can bring you near-instant relief from all your worst hangover symptoms.
What Are Mobile IVs Used For?
Many people use our IV therapy in Miami to bounce back after a night of partying. The fluids, vitamins, and minerals in our IVs replenish what your body lost the night before, so you can find relief from your headache, fatigue, dehydration, and other symptoms. We can also add medication like Zofran, an anti-nausea drug that can calm your churning stomach.
But IVs are great for more than just hangovers. IV therapy can also be used for migraine symptoms to mood disorders to the common cold. Athletes have used our treatments as part of their post-workout recovery — or to give them some extra energy before a workout. Even moms-to-be relieve morning sickness with our IVs. And some people simply want to enhance their health in an easy and effective way!
Our patients use IV therapy in Miami for:
Dehydration
Immune support
Colds, flu, and other illnesses
Fatigue
Nausea
Headaches
Athletic training
Anti-aging support
Jet lag
Hangovers
Altitude sickness
Morning sickness
Weight-loss support
Allergies
Migraines, asthma, and other chronic conditions
Need to rehydrate after a hot day tailgating and cheering on the Dolphins or Hurricanes? Want to ease sore muscles after surfing South Beach or smashing an intense workout at South Pointe Park? Need to re-energize and adapt to a new time zone after flying into MIA? Our mobile IV therapy in Miami can help.
No matter what your health goals may be, Mobile IV Nurses can help you reach them and achieve optimum health and wellness.
How Much Does a Mobile IV Cost in Miami?
We offer several different packages for our IV therapy in Miami, FL. These packages range from $100 (saline-only IVs) to $395 (specialty packages). We can also add ingredients to almost any IV, starting at $25 each. Our team of medical professionals will help you find an IV package that will benefit your health without breaking the bank.
Your add-in options include:
Methylcobalamin (vitamin B12)
Vitamin C
B Complex (vitamins B1, B2, B3, B5, and B6)
Glutathione
Magnesium
Zinc
Taurine
Biotin
Amino Acid Blend
L-Carnitine
Benadryl (diphenhydramine)
Reglan (metoclopramide)
Toradol (ketorolac)
Zofran (ondansetron)Pepcid (famotidine)
1 liter of additional saline ($50, for those who qualify)
NAD+ (starting at $200 for 100 mg; price based on dosage)
You can also get an intramuscular (IM) injection with Mobile IV Nurses. These wellness shots, like IV fluids, are quickly absorbed into the bloodstream for maximum absorption. Try one of these injections for $35:
Vitamin B12
Vitamin D3
Lipo C
Zofran
Toradol
Want to feel rejuvenated and reinvigorated? Contact Mobile IV Nurses for IV therapy in Miami, FL and the other areas we serve!
How to Book a Mobile IV in Miami
Don't let hangovers, headaches, or any other illness ruin the party. Contact Mobile IV Nurses and book an appointment for IV therapy in Miami. We have teams ready throughout our Miami service area, and we can get you back on your feet and back on the dance floor.
FAQs
Q: How does mobile IV therapy work?
A: We come to the location of your choice in our Miami service area, bringing the necessary IV equipment. After a check of your vitals and review of your health status, our team member will hook up the drip line, connecting it to a catheter in your arm so the fluids can flow into your bloodstream. You can resume normal activities once the infusion is complete, and the entire process only takes 45 to 60 minutes. We deliver fast and effective mobile IV therapy in Miami, FL.
Q: Why do people choose mobile IV therapy?
A: There are many reasons to try a mobile IV infusion. Some of our patients prefer the convenience of our 8 a.m. to 8 p.m. daily service, which allows for evening and weekend appointments. (We may also offer 24-hour service, depending on team member availability.) Others like the fact they don't have to go anywhere for IV therapy, so they can get an infusion if they're at home sick or too busy to leave the office. And, of course, mobile IVs offer personalized attention and privacy you won't find in a clinical setting or busy IV lounge. Try us for IV therapy in Miami — we're sure you'll love our mobile service!
Q: What is NAD+?
A: NAD+ is short for nicotinamide adenine dinucleotide. The body produces this coenzyme to help provide cellular fuel, but production decreases as we age. NAD+ IVs are often incorporated into a wellness regimen so they can help slow the mental and physical signs of aging, and you can feel alert and refreshed.
Contact Us Now!
Want the best IV therapy in Miami, FL? Book an appointment now!