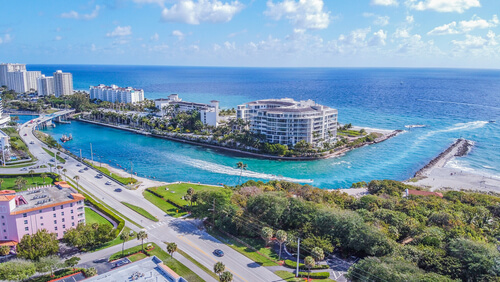 IV therapy is one of the most convenient and effective forms of wellness support. This innovative treatment is extremely versatile, allowing you to address a number of issues, including symptoms from the common cold and complications from a hangover.
IV therapy can help relieve several illnesses and health conditions, as well as support overall health and quality of life. Many have found that consistent IV therapy helps them to avoid future illnesses and lead a more vibrant and energetic life.
Mobile IV Nurses is the leading provider of IV therapy in Boca Raton, offering quick, effective therapy that can be delivered straight to the comfort of your own home, hotel room, or office. IV therapy is very safe and never puts your health at risk. Contact us today to experience the transformative power of drip IV treatment.
The Best IV Service in Boca Raton
At Mobile IV Nurses, you can trust us with your health. We partner with each of our patients to develop a plan designed to deliver the best results. Here are just a few of the many reasons why we're the best choice in Boca Raton for IV therapy:
Convenience: Our mobile IV service brings treatment to the location of your choice. We eliminate the need to wait for an IV infusion at a busy hospital emergency room or urgent care clinic. You can relax and receive IV therapy in Boca Raton at your home, office, or hotel room.
Experience: Every member of our team has a strong medical background, with the expertise needed to provide effective IV treatment to patients.
Quality: We use only the best medical-grade products in our infusions. These powerful saline solutions, vitamins, minerals, supplements, and medications create positive changes in your health and well-being.
Affordability: All of our drip IVs are reasonably priced so everyone can try IV therapy and see the difference it can make in their lives.
Personalized Care: We take the time to get to know our patients, and we ensure their comfort and safety at every stage of their IV therapy appointment. Mobile IV Nurses also helps you find the right treatment for your specific needs, customizing your drip bag if needed so you can get the most out of IV therapy in Boca Raton, FL.
What Is Mobile IV Nurses?
Mobile IV Nurses was started with the mission of bringing clinic-quality IV care straight to our customers. That's why we assembled the finest medical professionals in the field to deliver the best mobile IV therapy in Boca Raton. Professional registered nurses perform all our IV treatments, following rigorous care and safety protocols. 
What Can a Mobile IV Be Used For?
Mobile IV Nurses offers several drip IV bags, including the popular Myers' Cocktail. We can also customize IV treatments with additional supplements or medications, according to your needs. IV therapy has been used to address:
Dehydration
Cold, flu, and illnesses
Hangovers
Morning sickness
Altitude sickness
Workout recovery 
Anti-aging support
And much more
Symptoms such as headaches, fatigue, body aches, and many more have been relieved with IV treatment. In general, IV therapy can help your body get rapidly rehydrated after an illness, giving you an energy boost and helping you feel like you again. Our nurses can help you fine-tune your IV to best address your symptoms.
Mobile IV therapy in Boca Raton from Mobile IV Nurses offers rapid symptom relief and wellness support. Contact us today to see how we can help you feel your best.
Recover from a Day at Gumbo Limbo Nature Center
The 20-acre Gumbo Limbo Nature Center is a must-visit destination for anyone who wants to admire the flora and fauna of Boca Raton. Stroll the Ashley Trail and savor the simple beauty of the Butterfly Garden, or immerse yourself in the Tropical Hardwood Hammock ecosystem along the Boardwalk Trail. And the day isn't complete without a stop at the famous Sea Turtle Rehabilitation Facility. Gumbo Limbo is a testament to conservation and the natural wonders of Boca Raton.
But a long day outside in hot and humid weather can be draining. It's easy to get dehydrated if you're not getting enough fluids throughout the day. You may start to feel achy, fatigued, or lightheaded, which are common dehydration symptoms. If you don't rehydrate, those symptoms can get worse. 
An IV infusion delivers hydrating fluids filled with the electrolytes and vitamins your body needs to re-balance. Those IV fluids go right to the bloodstream instead of passing through the digestive system like an oral hydration solution. That means you can get maximum absorption of your vitamin-filled IV fluids for faster symptom relief. Contact us for IV therapy in Boca Raton if you're dehydrated after a day of fun in the sun.
How Much Does a Mobile IV Cost in Boca Raton?
Our affordable IV pricing packages start at $100, and we don't charge any extra travel fees for our mobile service. From there, you can customize your IV package any way you see fit, adding in vitamins, minerals, and nutrients you need. 
Most of these additional supplements are $25 each. 
Vitamin and mineral add-ins include:
B Complex vitamins
Methylcobalamin (Vitamin B12)
Glutathione
Magnesium
Zinc
Vitamin C
Taurine
Biotin
L-Carnitine
Amino Acids
Medication add-ins include:
Toradol (ketorolac) ($35)
Zofran (ondansetron)
Benadryl (diphenhydramine)
Pepcid (famotidine)
Reglan (metoclopramide)
With our outstanding pricing and services, it's no surprise why we're the best choice for mobile IV therapy in Boca Raton. If you have any questions about what type of ingredients you should include in your IV treatment, one of our registered nurses can help. Depending on what your symptoms and health goals are, we can help you dial in the IV package that will work best for you.
How to Book a Mobile IV in Boca Raton
Change your health and well-being with Mobile IV Nurses, and get ready to experience our exceptional IV therapy in Boca Raton, Florida. Call us at (305) 458-5118, text us, send an email to [email protected], or book online today.
We are open from 8 a.m. to 8 p.m. and can even accommodate after-hours appointments in some locations, depending on nurse availability.
Can IV therapy be done at home?
Yes! We can also come to your office, the gym, a hotel room, or another convenient location of your choice in one of our many service areas.
When can I get IV therapy?
Our service hours are 8 a.m. to 8 p.m. every day. You can book a session before or after work, during your lunch hour, or on the weekend. We also offer 24-hour service subject to nurse availability; a small additional fee may apply. Once you call, text, or email us, we aim to be at your location within an hour.
How often can I get IV therapy?
It depends on why you're getting IV therapy. Some people only need an IV once in a while when they want to reduce symptoms associated with flu, hangover, altitude sickness, or other issues. Others may rely on an infusion to navigate symptoms caused by flare-ups of a medical condition such as allergies or migraines. Then there are people who incorporate IV therapy into their regular schedule because they use it as part of their athletic training or want frequent wellness support. Our team members will help find the right IV schedule for you.