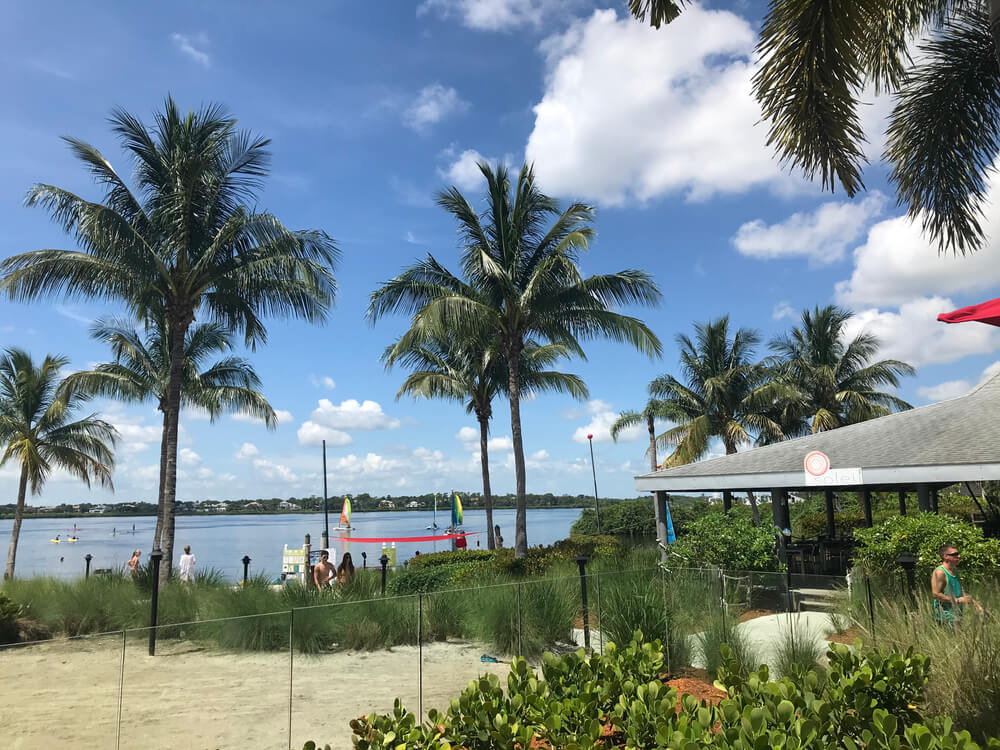 These days, most people don't have time to get sick. Between work, family, and all the other commitments you have each day, there's just no time to sit at home feeling less than your best! When you're stuck feeling sick, stressed, or worn out, call Mobile IV Nurses. Our IV therapy can help you recover quickly and get back to your busy day.
The Best IV Service in Port St. Lucie
Mobile IV Nurses is one of the most trusted providers of IV therapy in Port St. Lucie, FL, which is just one of the several areas we serve. Our IV treatments send top-quality vitamins, minerals, supplements, and medications directly into your bloodstream. This allows your body to absorb them quickly and in large quantities, so you can get fast and powerful relief.
But high-quality IV therapy isn't all you get with us. You can also expect the utmost in safety and service. Our team includes experienced and professional registered nurses who will administer your IV and ensure your safety and comfort throughout the entire process. When you get mobile IV therapy in Port St. Lucie with us, you can be certain that you're in good hands.
What Can a Mobile IV be Used for?
We have seen patients use IV therapy in Port St. Lucie to treat a variety of ailments, from migraines to constipation and everything in between. We've seen moms-to-be find relief from their morning sickness. We've watched spring breakers bounce back from hangovers in under an hour. And IV therapy can even help some patients manage mood disorders like anxiety.
Whether you're looking to treat a chronic condition, support your immune system, or enhance your overall wellness, IV treatments in Port St. Lucie are just what you need to improve your health and help you take on the world.
Recover After Hiking in Savannas Preserve State Park
Savannas Preserve State Park is the perfect place to explore some of the beautiful nature that Florida has to offer. This park offers plenty of opportunity to get outside, from scenic hiking trails to canoe and kayak tours, and much more. No matter how you spend your time here, you're sure to leave in awe of Florida's natural beauty.
Of course, you may also leave feeling exhausted. The Florida heat can really zap you of your energy, and all that exercise can make anyone feel sore and worn out. This is the perfect time to call Mobile IV Nurses, as we can help you bounce back in no time!
Our IV therapy in Port St. Lucie can help restore vital fluids and vitamins that your body needs to feel healthy and strong. By rapidly rehydrating your system, we can help you find relief from symptoms like muscle aches, fatigue, and much more. Many of our patients notice results in just 30 minutes! And when we're done, you can get right back to your busy schedule — no recovery time required.
And here's the best part: Your treatments take place in the comfort of your home! We know that no one wants to drive to a doctor's office when they're feeling sick, so Mobile IV Nurses brings the clinic to you. When you schedule an appointment with us, we'll send a team to your home, office, or hotel. We will assess your health, mix the IV on site, and monitor you throughout the infusion process. All you have to do is relax, and you can start feeling better while relaxing in your living room.
How Much Does a Mobile IV Cost in Port St. Lucie?
Mobile IV Nurses strives to make mobile IV therapy in Port St. Lucie accessible for everyone. That's why we offer a wide range of IV treatments. These different packages start at just $100, so there is an option that fits just about every budget.
You can also add ingredients to any IV for a customized treatment that's perfect for your health needs. Add-ins start at only $25 each, and include:
Vitamins
B Complex
B12 (Methylcobalamin)
Vitamin C
Glutathione
Magnesium
Taurine
Zinc
NAD+ ($200 for 100mg with fluid)
Medicines
Benadryl (diphenhydramine)
Zofran (ondansetron)
Toradol (ketorolac)
Reglan (metoclopramide)
Pepcid (famotidine)
How to Book a Mobile IV Therapy in Port St. Lucie
Don't spend another day stuck at home feeling sick! Contact Mobile IV Nurses today to learn more about our IV services or tobook an appointment. We are proud to offer IV services in several locations throughout the sunshine state, and our registered nurses are always ready to help you feel your best!
FAQs
Why should I try IV therapy?
Because it works! Our bodies need fluids, vitamins, and minerals to perform at their peak — but too many of us are seriously lacking these essentials. In fact, it's estimated that about 75% of Americans are dehydrated!
IV therapy helps you give your body the stuff it needs quickly and effectively. This can make a tremendous difference in your health, helping alleviate uncomfortable symptoms and improving your general well-being.
How long does it take for IV therapy to kick in?
Most of our patients report feeling better by the end of their infusion, which typically takes 30-45 minutes. However, it's important to remember that different people will have different experiences with their IV therapy.
For example, someone who is hungover and seriously dehydrated, you'll probably notice the IV's effects more quickly than someone who is already hydrated, but sore from a tough workout. But no matter how hydrated or healthy you are, one thing is certain: IV therapy in Port St. Lucie is always good for you!
How long does IV therapy last?
Once again, this answer depends on your current health and your body's needs. Every IV is packed with vitamins and minerals, but how long they stay in your system depends on your activity level, health condition, diet, and much more. Most of our regular patients who receive IV therapy in Port St. Lucie get treatments every two weeks to maximize their benefit.