There's no doubt about it: Losing weight is a tremendous challenge. Research shows that only 5% of people who try to lose weight succeed in the long term. That means maintaining and managing a healthy weight can feel like an uphill battle for many people.
And quick-fix diets aren't the answer! No matter how nice it sounds to drop 30 pounds in 30 days, or some other unsustainable weight loss goal, it's generally unrealistic, unsustainable, and unsafe for your long-term health. 
Why don't quick diets work? Research suggests that people have an inherently programmed weight (called a "set point"). You can restrict calories to lower that set point, but your body will go into starvation mode, and your metabolism will be thrown out of whack. And if you hit your goal weight and stop limiting your calories, you tend to put weight back on until you reach that set point — which leads you straight into the dreaded yo-yo dieting cycle.
Nevertheless, it is possible to lose weight and keep it off. Experts agree that a nutritious, calorie-controlled diet (though not restrictive in the extreme) and regular movement can help most people maintain a healthy weight. Additionally, there are alternative ways to support weight loss, including weight loss IV drips. 
If you're feeling frustrated with your dieting efforts, don't give up! Mobile IV Nurses is here to help you reach your goal with our IV therapy for weight loss support. 
Does IV Therapy Really Work for Weight Loss?
Do weight loss IV drips work? That's a tough question to answer. It's important to remember that there is no "magic trick" for weight loss. Losing weight is hard work and requires dedication to a healthy lifestyle. Even when you're eating healthy foods, exercising, avoiding stress, and doing everything else you can to slim down, your body may hang on to stubborn pounds for reasons you don't understand! 
An infusion for weight loss won't make the pounds melt away, but it can help your body become healthier and function more effectively. Our IV treatments aid your weight loss at the cellular level. This makes IVs for weight loss an effective tool to help you reach your health and fitness goals along with a healthy diet and exercise routine. The nutrients in an IV can help you convert food into energy more easily and burn off that stubborn fat. 
IVs also contain hydrating fluids, minerals, and vitamins that support your metabolism. This can enhance your overall wellness, giving you more energy so you can keep up your fitness regimen. Ultimately, an infusion for weight loss will make you generally healthier, which will help you reach your weight loss goals.
Our Recommended Weight Loss IV Drip
At Mobile IV Nurses, we recommend that our patients use the Myers' Cocktail for IV weight loss therapy. This IV treatment contains six essential vitamins and minerals that can help your body perform at its best, so you can tackle your weight loss goals.
The Myers' Cocktail contains:
B Complex vitamins: Vitamin B6, which is part of this vitamin group, helps metabolize fats, proteins, and carbohydrates to assist in your weight loss goals.
Vitamin B12: This vitamin can give you energy and help boost your metabolism.
Vitamin C: The antioxidants in vitamin C fight off free radicals that can cause cellular damage, detracting from your health and wellness. Vitamin C also helps support muscle structure.
Zinc: This mineral is often found in fat-burning IVs.Studies with zinc suggest a link between obesity and low levels of zinc.
Magnesium: You need to lose weight in a healthy way. Magnesium supports your circulatory health so you can move more effectively when you're active.
Glutathione: This powerful antioxidant can help the body burn off fat cells, according to some studies.
In addition to IVs for weight loss, Mobile IV Nurses can provide you with a Lipo C intramuscular shot to help you reach your weight loss goals. This injection contains:
Methionine: Stimulates the production of fat-burning hormones.
Inositol: Helps regulate blood sugar and supports your metabolism.
Choline: Helps the body metabolize fats more efficiently.
Vitamin B1: Converts carbs into energy more effectively.
Vitamin B2: Contributes to a healthy metabolism.
Vitamin B6: Helps metabolize fats and reduces water retention.
Carnitine: Helps support your metabolism and cellular energy.
You can also add ingredients to any of our IV treatments for additional weight loss support. For example, you can add taurine to your Myers' Cocktail, which one study shows could lead to weight loss. You can also get a vitamin D intramuscular injection along with your infusion, which research suggests could help suppress fat cell storage.

No matter how (or if) you customize your IV, the Myers' Cocktail has plenty of the vitamins you need to help your body reach peak performance — and that is sure to help your weight loss journey.
Potential Benefits of Slim Down IV Therapy for Weight Loss
IV therapy for weight loss can be hugely beneficial for your physical health, but it also yields other benefits that can help you as you lose weight. Some of the benefits include:
Support for critical processes in your body that make you the healthiest version of yourself
Increased energy levels and metabolism
Faster recovery from workouts
Fewer free radicals in your body (which can have negative effects on your cells and your metabolism)
Enhanced hydration
Better sleep
Vital support for the body's cells and tissues so you feel strong and healthy
IV therapy can improve sleep, which in turn can aid in weight loss. IV therapy for weight loss helps with issues that affect sleep, such as dehydration and vitamin deficiencies. Lack of sleep can disrupt your metabolism, leading to an increase in appetite and putting you at higher risk for developing obesity. 
And more!
Number of Treatments Before Seeing Weight Loss With IV Treatment
It is difficult to pinpoint the number of IV treatments that will help you lose weight. IV treatment is intended as a weight loss aid, helping you stay hydrated and energized as you balance out your workout and diet. You shouldn't be relying on IV treatment alone to lose weight. 
A few months of weekly IV treatments will go a long way in helping you slim down. You'll be better hydrated and have more energy to complete your workouts. Plus, with IV vitamin treatment, your body will have the right tools to synthesize new muscle and keep your metabolism running at full capacity.
The Effectiveness of Weight Loss Drips for Long-Term Weight Loss
When it comes to weight loss, long-term results are the most important. A lot of weight loss products and crash diets can help you lose weight in the short term. After longer spans of time, people often gain back the weight they lost, and then some.
That's why it's critical that your weight loss strategy is sustainable over the long-term. Other products, such as diet pills and nutrition plans, can be hard to sustain for a long time. Plus, you can experience side effects from certain types of pills and supplements. IV drips, on the other hand, are safe and effective to use over longer periods of time. With IV treatment, you won't be doing any damage to your body that certain weight loss products and strategies might put you at risk for.
Potential Benefits of Slim Down IV Treatment for Weight Loss
There are many benefits that come from slim down IV treatment. For one, the vitamins and minerals contained in the IV solution will nourish your body, giving it the nutrients it needs to finish workouts. Fatigue can be a big problem when on a weight loss journey, causing you to lose valuable progress. The rehydration and nutrient boost you get from IV treatment will be invaluable in keeping up with your regimen.
Another benefit you'll receive from a weight loss drip is taking care of our general health. When we're not feeling 100%, it's easy to revert to our old patterns of eating and being lazy. Consistent IV treatment supports our well-being, helping us have the discipline to eat right, take care of our bodies, and get the sleep we need to ensure our weight loss journey is successful.
Simply put, IV therapy gives your body the vitamins, minerals, and fluids it needs to feel and perform at its best. And when you feel healthy and full of energy, it's much easier to take on the big challenge of long-term weight loss!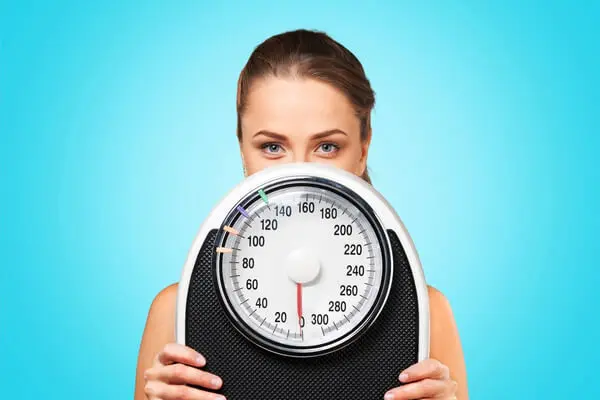 How Much is an IV for Weight Loss?
Mobile IV Nurses wants to help you achieve your weight loss goals — without affecting your financial ones. This is why we offer different packages for all our patients, ranging from $100 for an IV of pure saline to $395.
A regular Myers' Cocktail is $195 and the Ultimate Myers' Cocktail (with extra vitamin C and glutathione) is $295. This cost gets you a high-quality, medical-grade IV treatment right in your own home, office, hotel, or other convenient location! Our prices allow you to get top-notch IV therapy without paying any travel fees.
Looking for a weight loss IV drip at a lower price point? You can also create your own IV treatment with our vitamin add-ins. Start with an IV of pure saline for $100, and add any of the following vitamins starting at just $25 each:
B Complex 
B12 (Methylcobalamin)
Glutathione
Magnesium
Zinc
Vitamin C
Taurine
Biotin
Amino Acid Blend
L-Carnitine
Benadryl (diphenhydramine) 
Zofran (ondansetron)
Toradol (ketorolac)
Reglan (metoclopramide)
Pepcid (famotidine)
We also offer intramuscular (IM) injections at $35 each:
Vitamin D3
Vitamin B12
Lipo C
Toradol
Zofran
Contact Us
Mobile IV Nurses is proud to help patients in all the areas we serve take control of their weight and their overall health. Our teams are always ready and available to help you improve your health through IV therapy. Check out our online schedule today to book an appointment and see how our teams can help you!
Mobile IV Nurses is open from the hours of 8 a.m. to 8 p.m. We are also available for after hours treatment and some markets, depending on your availability.
IV Therapy for Weight Loss Frequently Asked Questions
1
How Long Do Metabolism Drips Last?
IV therapy for weight loss elevates the levels of various vitamins and minerals in your body for several days. This means you'll enjoy the health benefits — and the weight loss benefits — of this treatment for several days after you receive your infusion.
2
Are There Any Side Effects?
p>Our registered nurses (and certified paramedics in Arizona) at Mobile IV Nurses are dedicated to our patients' health and safety, and they carefully monitor all patients for any side effects from their IV therapy. These can include pain or swelling at the injection site, rashes, and lightheadedness.
3
Does Insurance Cover IV Therapy for Weight Loss?
No, but you can use one of our other payment options for your convenience. We accept cash, check, credit or debit cards, and in some cases, HSAs or FSAs. Our team can answer any of your payment questions.
4
What Do I Get with Mobile IV Service?
One of our medical professionals will come to you to perform the IV infusion. Choose your home, office, gym, or hotel room–pick the location that's most convenient for you. Our team members will review your health history, check your vital signs, and monitor you throughout the treatment session while you remain comfortable. We offer service seven days a week, so you can book treatment when it works for your schedule.
5
How Much Is an IV for Weight Loss?
A regular Myers' Cocktail is $195 and the Ultimate Myers' Cocktail (with extra vitamin C and glutathione) is $295. The bonus is that there are no travel fees.
6
Does IV therapy work for weight loss?
On its own, IV therapy isn't a magic bullet that will disappear those extra pounds you want to lose. Instead, IV therapy can help support your weight loss efforts in a variety of ways. You'll still need to eat a healthy diet and exercise in order to lose weight, but IV therapy can help you feel more focused and energized so you can stick with your weight-loss plan. Certain IV cocktails may also help boost metabolism so you burn more calories while working out and support your immune system, so illness and fatigue don't slow down your progress.
7
What is IV therapy for weight loss?
IV therapy is a means of providing nutrition and fluids intravenously into the bloodstream, where it can be quickly absorbed into the body. IV therapy for weight loss is the use of this technique to support a client's weight loss efforts. Though IV therapy shouldn't be used by itself for weight loss, it can complement a client's weight loss plan. IV therapy provides hydration and vitamins and minerals that can support immune health and the body's metabolism.
8
What is IV hydration for weight loss?
One of the biggest benefits of IV therapy is that it helps to rapidly rehydrate your body. Studies have shown that increased hydration is associated with weight loss. Why? Dehydration can sometimes be mistaken for hunger, so being hydrated may help you feel fuller. Also, your body needs water to thrive. Dehydration can leave you feeling tired, grouchy, and unmotivated. By staying fully hydrated, you are more likely to feel energized and focused, which can help you stick with your exercise routine and continue to burn calories. Finally, after a tough and/or long workout, an IV drip can rehydrate you and get you back on your feet quickly. At Mobile IV nurses, we offer saline drips starting at just $100.