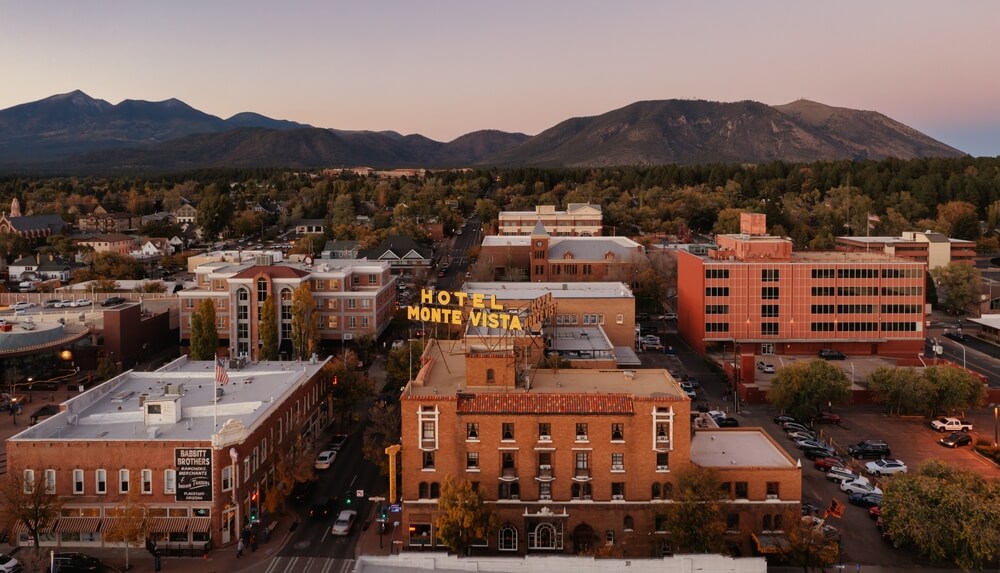 Are you feeling run down? Fatigued? Foggy? Or maybe a little sick? Believe it or not, there's a good chance that you're dehydrated. About 75% of Americans suffer from chronic dehydration, which leads to some of our most common health problems. 
Luckily, this is a problem with an easy solution: hydration! 
At Mobile IV Nurses, we are dedicated to helping patients fight dehydration and feel their best. We offer IV therapy in Flagstaff that helps replenish your body with vital nutrients, so you can shake off that fatigue and get back to your day feeling as good as new. Trust us for the best Flagstaff, AZ, mobile IV service.
The Best IV Service in Flagstaff
Mobile IV Nurses is one of the top-rated providers of mobile IV therapy in Flagstaff, AZ, as well as the other areas we serve. Why?
Our IV therapy in Flagstaff is completely mobile for your convenience. We'll come to your home, office, hotel, or just about any other location you request.
We always use high-quality ingredients in our IV drip bags.They give your body all the vitamins, minerals, and fluids it needs for peak performance.
Our experienced registered nurses and paramedics can help improve your health—and you don't even have to leave your couch. They work hard to ensure your comfort and safety at all times.
There's no better choice for IV therapy in Flagstaff, AZ. Make your appointment today.
What Is Mobile IV Nurses?
Our registered nurses and paramedics provide Flagstaff IV therapy that is second to none. Our team members have a broad range of medical experience and use their extensive knowledge of IV therapy to deliver personalized patient care. 
What Can a Mobile IV Be Used For?
You can use an IV infusion in Flagstaff for many health concerns. Maybe you partied too hard at the bars, pubs, and cocktail lounges downtown. Perhaps you experienced altitude sickness or dehydration after a day skiing at the nearby Arizona Snowbowl or tackling the treetop obstacle course at Fort Tuthill County Park. Or maybe you want to develop a vibrant sense of well-being for everyday life in Flagstaff. Whatever the reason, we're here to help.
Patients who have used our IV therapy in Flagstaff have found relief for a wide variety of health needs, including: 
Illnesses (colds, flu)
Nausea
Headaches
Dehydration
Hangovers
Athletic training and conditioning
Morning sickness
Altitude sickness
Jet lag
Allergies
Anti-aging support
Chronic medical conditions (asthma, migraines, etc.)
And much more
So, how does it work? When you order an IV treatment in Flagstaff, our team of registered nurses and paramedics will come to your home. They'll conduct a health assessment to understand your current condition and then administer the ideal IV for your health needs. It could be one of our ready-made drip bags, such as the Myers' Cocktail, or you can customize your selection with hand-picked vitamins, supplements, or medications.
All you have to do is sit back and relax — the whole process takes 45 to 60 minutes, and you'll start feeling the benefits almost instantly! Why wait to feel great? Try our Flagstaff, AZ mobile IV service.
How Much Does a Mobile IV Cost in Flagstaff?
Mobile IV Nurses offers several different packages for our IV therapy in Flagstaff. They range from $100 (saline-only) to $395, so it's always possible to find an infusion that suits your budget.
Plus, you can add ingredients to your infusions starting at $25 each. This allows you to create the ideal drip IVfor your specific health needs. Choose from the following supplements:
Vitamin C
B Complex
Vitamin B12 (methylcobalamin)
Glutathione
Magnesium
Zinc
Taurine
Biotin
L-Carnitine
Amino Acids
You may also add medications to your IV for $25 each:
Toradol (ketorolac)
Zofran (ondansetron)
Benadryl (diphenhydramine)
Pepcid (famotidine)
Reglan (metoclopramide)
Other add-ins include NAD+ (starting from $200) and 1 liter of extra saline ($50) for those who qualify.
In addition to IV therapy in Flagstaff, we're also known for our intramuscular (IM) injections. These powerful injections cost $35 each:
Vitamin B12
Vitamin D3
Lipo C
Zofran
Toradol
We can answer any of your questions about IV therapy and recommend packages that will deliver optimal results. Reach out to us to learn more!
How to Book a Mobile IV in Flagstaff
When you get mobile IV therapy in Flagstaff, you can enjoy all the benefits of a healthy body: no more fatigue, no more sickness, and enough energy to help you take on the world! 
Contact us at (602) 677-6058 or book an appointment online to discover the benefits of mobile IV therapy in Flagstaff.
How does IV therapy work?
IV stands for intravenous, which means the drip bag fluids go right into your bloodstream. The potent ingredients get to work faster, and your body absorbs them better than an oral medication or a solution that first passes through your digestive system.
How long do IV fluids stay in the body?
That depends on the individual. Several factors are involved, including how quickly your body can metabolize and excrete fluids, the ingredients in the fluids, and your overall health. Our team members can answer any questions you may have when scheduling your appointment.
I don't have time to get an IV during work. Can you help me?
Of course! Our Flagstaff, AZ Mobile IV service operates from 8 a.m to 8 p.m. so that you can schedule a session in the evenings or on weekends. We also offer around-the-clock service, depending on nurse availability.