Taking care of your health is crucial to ensuring you continue enjoying all the small and big moments of life. At Mobile IV Nurses, we understand your goals for improving and maintaining your health. We help our patients gain the benefits of the powerful vitamins, electrolytes, antioxidants and fluids they need to feel healthy and energized. Our Extreme Wellness IV drip is the perfect way to optimize your extreme wellness efforts.
IV therapy is a great choice whenever you are feeling under the weather or want to improve your health with additional resources. Your well-being matters, and this treatment is an innovative method for helping you attain peak health levels.
When you want to enhance your wellness journey or support your healing and recovery from an illness, contact Mobile IV Nurses. We provide mobile IV therapy services to ensure patients get the necessary fluids and nutrients whenever and wherever they need them.
Enjoy the convenience of an Extreme Wellness IV infusion at home, while on vacation or when visiting family when you choose our professional health care providers. We'll come to you in Arizona and Florida to help you or a loved one obtain IV treatment. Get relief from symptoms or supplement your health when you schedule an IV therapy appointment with Mobile IV Nurses.
Extreme Wellness – $625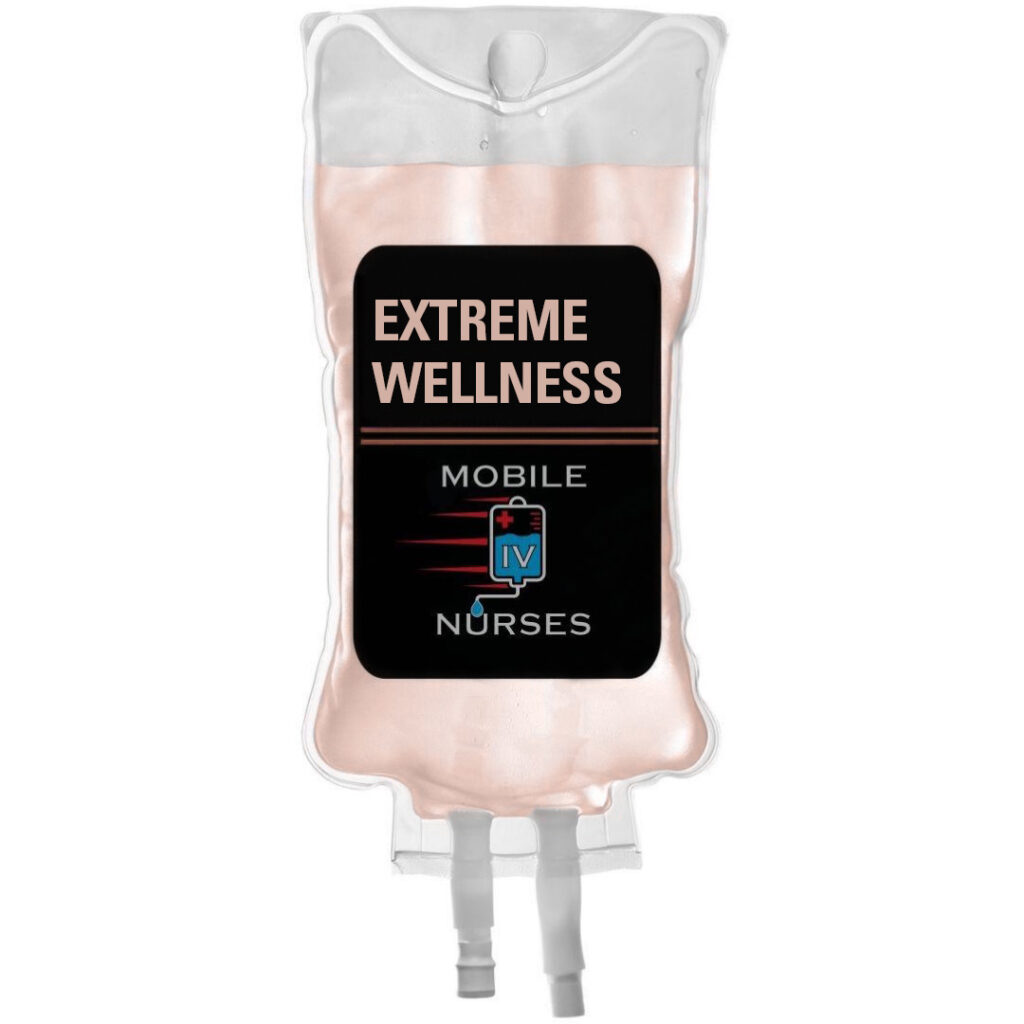 This IV package costs $625, which includes a travel fee for one of our team members to come to your location. The Extreme Wellness has:
We use medical-grade ingredients of the highest quality in all of our IVs. They'll have a potent effect on your overall health and wellness.
Schedule the Extreme Wellness Today
What is Extreme Wellness?
Extreme wellness is when you take control of your health by pushing yourself to the highest limit in mind and body. You may use various approaches to improve and maintain your overall well-being, from physical to mental and emotional health. People engaged in extreme wellness may follow strict regimens to maintain their optimum health.
Besides exercising regularly and eating particular foods to maintain a healthy diet, you may do more activities to improve your health, such as cold exposure therapy, biohacking and epigenetic change. You can also achieve your health goals with the Extreme Wellness IV package from Mobile IV Nurses, which contains a wide range of beneficial ingredients that support your well-being.
When Do Medical Professionals Use a Extreme Wellness Package?
Before you add an Extreme Wellness IV package to your regimen, it's crucial to discuss it with your doctor to see if it's suitable for you. Your medical professional may suggest our Extreme Wellness package if you need help with any of the following:
Nutrient Deficiencies
Sometimes, you may need extra help ensuring your body gets the proper amount of nutrients necessary to live a healthy life. If you have any vitamin or mineral deficiencies, IV therapy can help you obtain the ones you're missing. Our Extreme Wellness blend contains essential ingredients that support your nutrient deficiencies.
You'll get the nutrients into your system quickly because the fluids go straight to your bloodstream, making it more effective.
Intense Physical Activity Recovery
An Extreme Wellness drip can also support your recovery after engaging in intense physical activities, like rock climbing, marathons or extensive workouts. When you push your body through physically tiring and challenging movements and actions, you lose a lot of your nutrients through sweat and risk becoming dehydrated.
IV therapy is your best and fastest solution if you want to recover lost nutrients and rehydrate. Mobile IV Nurses helps you get the fluids and vitamins you need to recuperate after enduring intense physical activities. We'll come to you, making getting IV therapy simple whenever you need it.
Immune Support
If you have a weaker immune system or are sick and need another way to support yourself as you recover from illness, an Extreme Wellness drip may be your best solution. The IV infusion provides essential nutrients and fluids that will help your body's immune system counter diseases. With the additional nutrients you get from IV drips, your immune system is also better equipped to help you and your body recover while dealing with illness or other symptoms.
Energy and Fatigue Management
When you chronically deal with fatigue or have a difficult time maintaining your energy, IV therapy is an excellent solution. You may not be getting the necessary nutrients your body needs to stay energized or awake, so receiving IV infusions can help you obtain the ones you're missing. Our Extreme Wellness IV contains ingredients like magnesium, glutathione, and vitamins B12, B complex and C, which help reduce tiredness.
Who Should Get a Extreme Wellness Drip?
At Mobile IV Nurses, we ensure patients can access treatment when they need the health benefits provided by the Extreme Wellness drip. If you want to increase your vitamin intake to support your extreme wellness journeys or need additional nutrients to assist in your recovery from other conditions, consider reaching out about this IV infusion.
The NAD+ component of the blend targets various concerns you may have, such as advanced aging. This vital substance can promote better brain function, improve moods and reduce aging symptoms like wrinkles. It also helps those with chronic fatigue. Increasing your NAD+ levels can help decrease your risk for diseases like diabetes, heart disease and addiction, as well.
If you don't know if this treatment is the right one for you, our team of medical professionals can help. We can assess your symptoms and needs for IV therapy to ensure you get a blend of antioxidants, fluids, minerals and vitamins that are right for your extreme health journey.
Symptoms Alleviated with Extreme Wellness
The Extreme Wellness drip is a beneficial IV treatment, especially for those who are focused on improving their health. The blend addresses various symptoms of different health conditions, such as:
Feel energized, alert, and optimally healthy
With our vitamin, minerals and other supplement infusions
Schedule My IV Now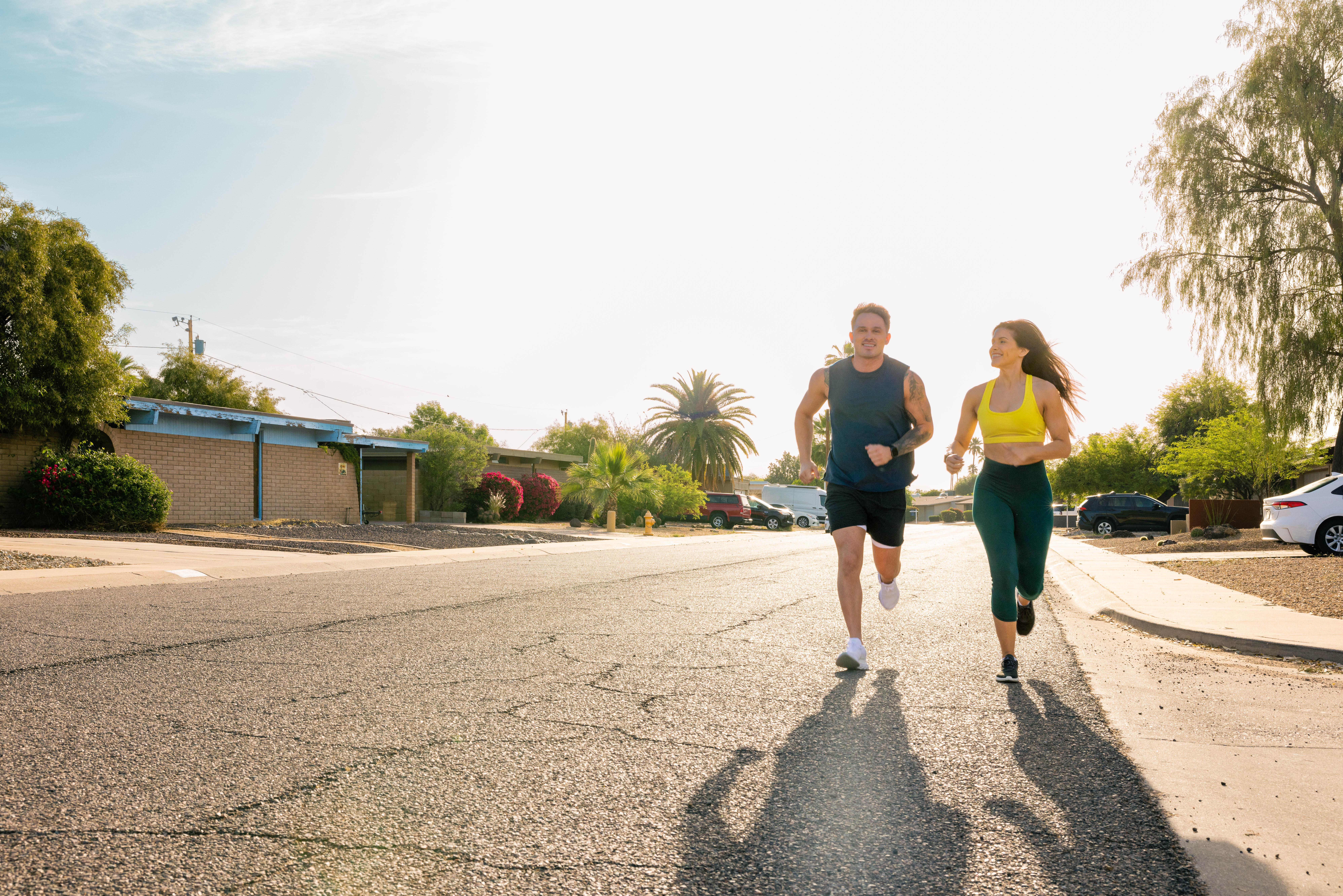 Available Add-Ons for Your Extreme Wellness
While the Extreme Wellness package already has the ingredients of NAD+, amino blend, L-carnitine and our Ultimate Myers' Cocktail, you can also add more ingredients to aid in your recovery or health preparedness. Work with our team to customize your IV treatment to ensure you receive the right amount of vitamins or minerals so that you can target your specific symptoms. We use high-quality and medical-grade ingredients, so you can have peace of mind when receiving our IV therapy.
Vitamin add-ons are $30 each and include:
You could also add intramuscular (IM) injections for $40 each. The ones we offer include:
We specifically chose the ingredients for the Extreme Wellness blend to benefit your overall health and wellness, but adding more of certain elements or new ones to the mixture can also help you maintain your health. You know your body best, so you get to choose what goes into it when you receive our IV treatment. We also offer NAD+ infusions at $1 per milligram if you want to add more to your Extreme Wellness package.
Do you have any pain and would like a way to alleviate it during our visit? We can also add various medications to your IV drip for $30 each. Obtaining pain medications through an IV helps you get relief as soon as possible. Some of the medication add-ins we offer include:












Benadryl (diphenhydramine)
Mobile IV Nurses is here to help you get the IV treatment you need to support your health journey or recover from an illness. With our medical professionals, you can receive essential nutrients and fluids for your well-being.
Schedule At-Home Extreme Wellness Therapy
Whether you're working on improving your health or need additional support while recovering from a cold or other illness, getting IV treatment can help you reach your goals. The ingredients in our Extreme Wellness drip can assist with addressing fatigue, dehydration and nutrient deficiencies. When it's time to supplement your health efforts with another treatment, Mobile IV Nurses is here for you.
Enjoy the convenience of fast, responsive mobile IV therapy performed by trained medical professionals. Mobile IV Nurses has many locations throughout Arizona and Florida to best serve our clientele. Trust our team of experienced medical professionals when you need gold medal-level IV solutions. Call (602) 677-6058 (Arizona) or (305) 458-5118 (Florida), or book an appointment online.