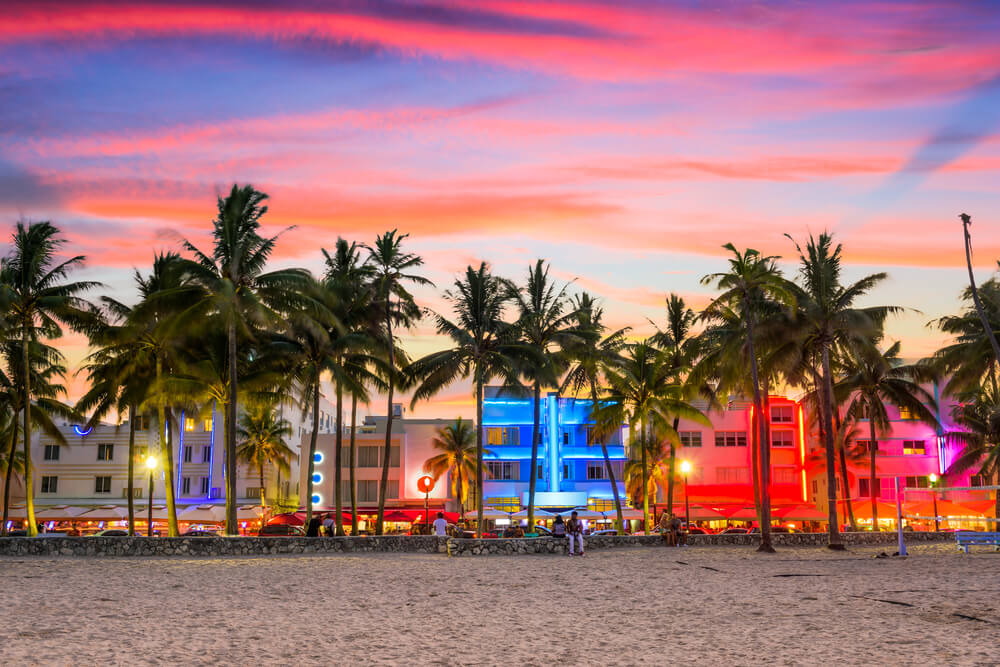 When you live somewhere as beautiful as Miami Beach, you're bound to spend most of your days outdoors. The sunshine and warm weather are hard to resist, and who wouldn't want to spend every afternoon relaxing by the ocean? Then, the balmy nights are spent out on the town in South Beach, dining and dancing at the vibrant restaurants, clubs, and boat parties.
Of course, being out in the sun all day and partying at night can leave your body dehydrated. This can lead to brain fog, fatigue, and a host of other symptoms that can make it hard to really enjoy the beautiful Florida weather. Mobile IV Nurses wants to help you stay hydrated and healthy, which is why we're proud to offer IV therapy in Miami Beach!
The Best IV Service in Miami Beach
Mobile IV Nurses offers vitamin IV therapy in Miami Beach, FL (as well as other areas we serve in the Sunshine State). We are a team of medical professionals dedicated to giving you top-quality infusions with exceptional ease and convenience.
All our IVs are made from medical-grade ingredients, including saline, vitamins, minerals, and medications. We offer custom-made "cocktails" that contain all the essentials you need to rehydrate and replenish your body to become your healthiest self. And best of all, we'll bring these IV infusions straight to your home, office, or hotel, so you can restore your health in the comfort of your own space.
What Can a Mobile IV Be Used For?
Our IV treatments in Miami Beach are designed first and foremost to rehydrate your body. So you can use IV therapy in Miami Beach for many health conditions where dehydration is a factor!
But our IVs aren't just for taking care of illness; they can also enhance your health when you're already feeling great! For example, some people get mobile IV therapy in Miami Beach before an athletic event; the vitamins and minerals in their infusion are like an all-natural energy shot that can help them achieve peak performance. Some patients also use IV therapy to support their weight loss efforts, as the extra vitamins and minerals help them maintain a healthy diet and exercise routine.
We have seen patients use IV therapy in Miami Beach for:
Recovering from a day of fun and sun on the beach and the boardwalk.
Rebounding after a long night out at a concert at The Fillmore Miami Beach or the North Beach Bandshell.
Training for the Miami Man Half Iron & International Triathlon.
Complementing anti-aging treatments at one of the high-end spas on Collins Avenue or Ocean Drive.
Here are just some of the areas where IV therapy can help you:
Dehydration
Colds, flu, and other illnesses
Immune support
Athletic training
Jet lag
Fatigue
Hangovers
Altitude sickness
Morning sickness
Nausea
Headaches
Weight-loss support
Anti-aging support
Migraines, allergies, and other chronic conditions
No matter how you're feeling, IV therapy can help you feel even better — and Mobile IV Nurses can help you get the most from your infusions! Contact us today for fast, responsive mobile IV therapy in Miami Beach.
How Much Does a Mobile IV Cost in Miami Beach?
Mobile IV Nurses believes that everyone should experience the benefit of IV therapy in Miami Beach. That's why we offer many different packages, ranging from $100 for a saline-only drip bag to $395 for some of our specialized IVs! We can even add ingredients to any IV starting at $25 each, so you can create your own "cocktail" that targets your health needs. No matter what your budget may be, we always have an infusion available for you.
Choose from the following add-ins:
Vitamin add-ins:
B Complex (vitamins B1, B2, B3, B5, and B6)
Glutathione
Magnesium
Taurine
Vitamin B12 (methylcobalamin)
Vitamin C
Zinc
Biotin
Amino Acid Blend
L-Carnitine
Medicine add-ins:
Benadryl (diphenhydramine)
Pepcid (famotidine)
Reglan (metoclopramide)
Toradol (ketorolac)($35)
Zofran (ondansetron)
Additional add-ins:
1 liter of extra saline ($50, for those who qualify)
NAD+ ($1/mg)
Want to try an intramuscular (IM) injection? We offer those, too, for only $35 apiece:
Lipo C
Toradol
Vitamin B12
Vitamin D3
Zofran
And more!
Let Mobile IV Nurses be your trusted wellness partner. Try us for IM injections and IV therapy in Miami Beach, FL and the other areas we serve!
How to Book a Mobile IV in Miami Beach
Don't wait another minute to experience the benefits of mobile IV therapy in Miami Beach! Contact Mobile IV Nurses today and book an appointment for your own vitamin IV infusion.
FAQs
Q: I had a little too much fun on Saturday night. Can I get an IV the next morning?
A: Definitely! We offer the best mobile IV therapy in Miami Beach, FL, because we have extended operating hours from 8 a.m. to 8 p.m. every day. That means you can get IV therapy during the day, as well as on evenings or weekends. We also can provide 24-hour service depending on nurse availability, so give us a call if you need help anytime!
Q: Is IV therapy affordable?
A: Our mobile IV service is an affordable tool for personalized wellness. There aren't any co-pays or hidden fees, and you can add as many extra ingredients as you want to a drip bag, or choose one of our pre-made blends–whatever works best for your budget. Don't let cost hold you back from experiencing everything IV therapy has to offer.
Q: How much time will an infusion take?
A: Not much time at all! Before administering the infusion, our team members will check your vital signs, review your health history and current symptoms, and make sure you're comfortable before getting started. A typical appointment only takes 45 to 60 minutes, and then you can get back to your normal activities (or rest if you're recovering from an illness)!
Q. Can I give myself IV fluids at home?
A. No, it is not safe to give yourself an IV infusion. Only a trained and licensed medical professional experienced in IV therapy should administer treatments. These pros know how to insert the drip line, ensure adequate flow of fluids, and monitor you for safety, among many other details that are involved in an infusion. Our attention to detail and commitment to excellence makes us the top choice for safe, comfortable IV therapy in Miami Beach, FL.
Q. Are IV drips worth the money?
A. You get a lot of bang for your buck when you use Mobile IV Nurses for your IV therapy in Miami Beach. Our treatments contain high-quality ingredients, but we don't pass on high costs to you. Those ingredients have an almost-immediate, powerful effect after they enter your bloodstream, resolving symptoms, restoring energy, and revitalizing your wellness. This versatility is another great reason why our IV drips are worth the money — you can use an IV infusion for just about anything. And finally, you can't put a price on the convenience and prompt service you get with our daily mobile IV therapy in Miami Beach, FL!
Q. Can an RN do IV therapy in Florida?
A. Yes! Registered nurses are among the medical personnel who are licensed to perform mobile IV therapy in Miami Beach. That's why our team has some of the best people around — we've chosen nurses who are excellent at their jobs and experts at IV infusions. We want you to be confident that you're in the best possible hands!
Contact Us Now!
Don't miss out on the benefits of IV therapy. We're ready to help you feel your best. For superior IV therapy in Miami Beach, book an appointment now.