We Keep It Simple
Whether you are feeling under the weather, have a sporting event to prepare for or just needing a pick-me-up after one of ``those kind of nights``, we are here for you.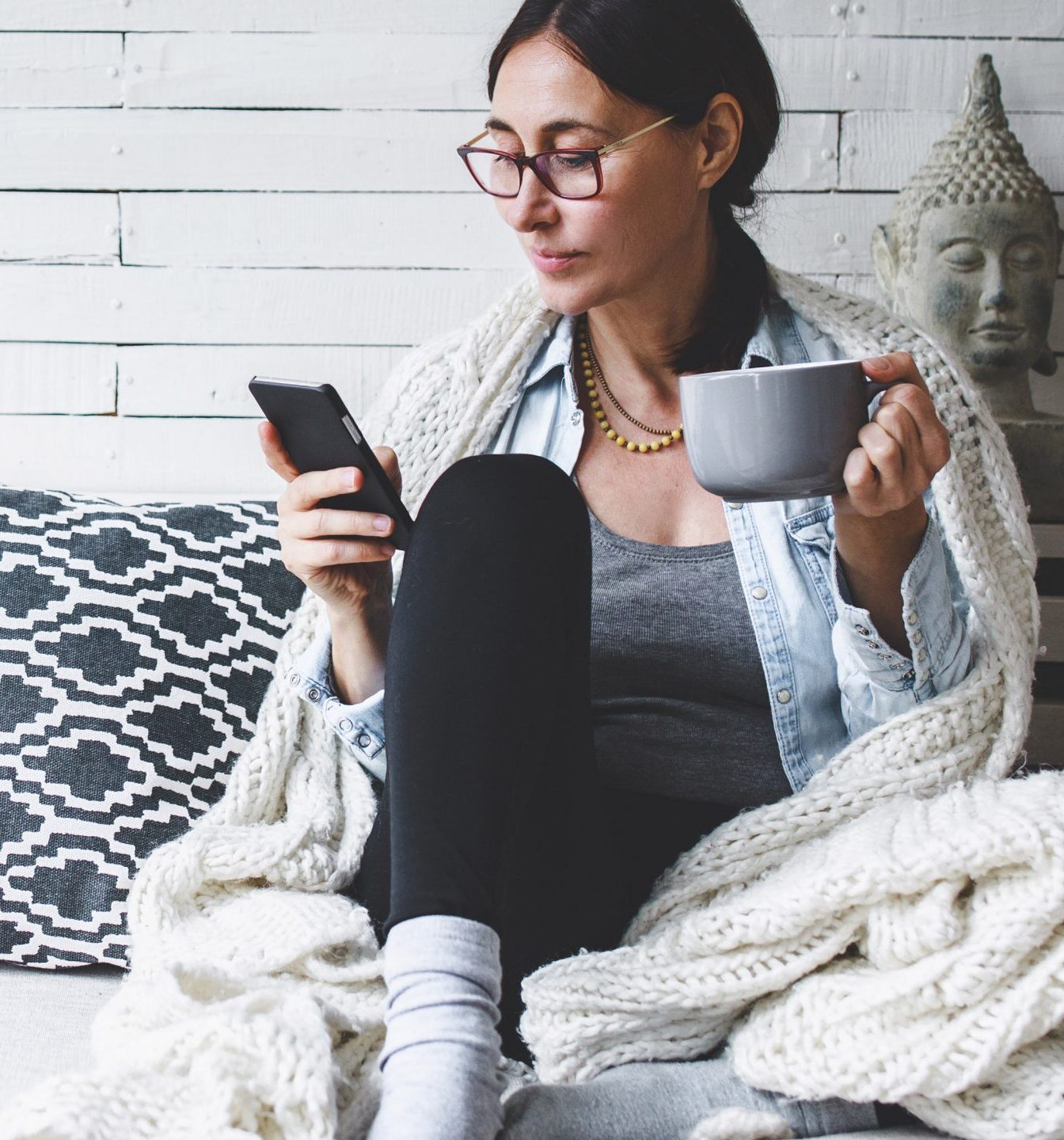 Give Us A Call
When you are feeling like you need a boost or feeling a little under the weather.
Schedule Your Appointment
One of our friendly staff members will get you squared away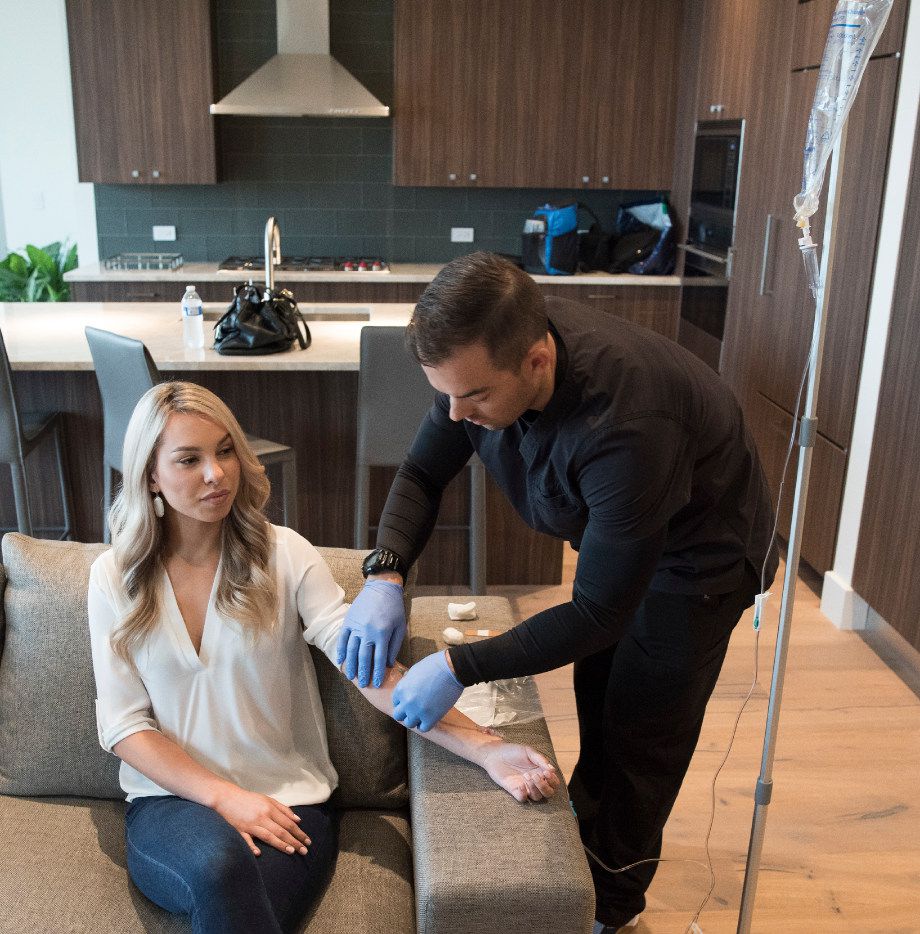 We Come To You
Wherever is most convenient and comfortable for you. Office, home or hotel room.
You're Back To Being You
Get yourself back in the game in no time!
Packages & Pricing
Pick a package that is right for you! If you have any questions our qualified nurses will be able to assist in selecting the appropriate package for your specific needs.
The Starter

$100

Normal Saline or

Lactated Ringers

Customize Your Starter Package

$125 For any 1 add-in
$150 For any 2 add-ins
$175 For any 3 add-ins
Myers Cocktail

$175

Includes The Following Add-ins:

B Complex
B12
Glutathione (200 mg)
Magnesium
Vitamin C (1,000 mg)
Myers Plus

$275

Includes The Following Add-ins:

B Complex
B12
Glutathione (1,000 mg)
Magnesium
Vitamin C (6,000 mg)
Premium Package

$450

Everything You Can Put In A Single Bag

B Complex
B12
Glutathione
Magnesium
Zinc
Vitamin C
Toradol
Zofran
Pepcid
Benadryl

* NAD+ not included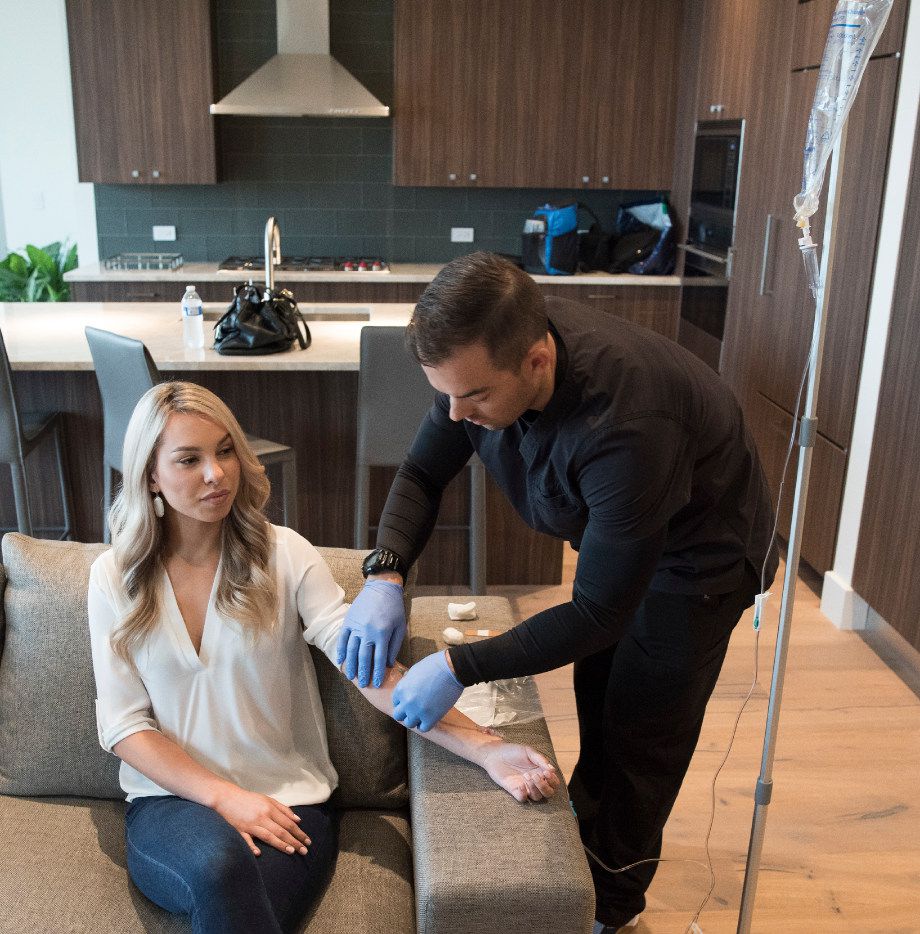 Mobile IV Nurses is a mobile intravenous (IV) therapy company that provides IV therapy services, under physician medical direction, at your home, business or at a specified location of your choice.
When getting one of Mobile IV Nurses intravenous hydration packages you will be receiving either 0.9% Sodium Chloride (Normal Saline) or Lactated Ringers solution infused directly into your bloodstream. This infusion will allow your body to distribute the fluids where you need them most. It is a fast and efficient way to optimally hydrate your body.
Learn More
BECAUSE PATIENT CARE REALLY MATTERS
Here at Mobile IV Nurses,our team has a diverse background with many years of experience when it comes to mobile IV therapy; although this is a relatively new concept our goal is to bring innovation and convince to the healthcare industry. The owners have a vast knowledge of the healthcare market and needs. They have created an amazing team of nurses with various backgrounds that are important to the healthcare world. They are comprised of a former chief of nursing, fire paramedics, trauma and critical-care nurses, combat medics, just to name a few.
Learn More
Our vision here at Mobile IV Nurses is bringing a top-notch service to the patients we serve in a quick and timely manner. We do this by providing highly skilled nurses and quality products. In our past experiences, we saw an opportunity to change how healthcare services are provided to our community members. We have found that patients overcome their minor or chronic illness in the comfort of their own home, business or hotel room. Our goal is to provide the optimal healthcare experience and continuity of care when you need it.
Mobile IV Nurses Response to COVID-19
According to the Centers for Disease Control and Prevention (CDC), the virus is principally spread person-to-person mainly via respiratory droplets produced when an infected person coughs or sneezes, similar to how influenza and other viruses that cause respiratory illness spread. It may also spread when a person touches a surface or object that has virus upon it and then touches their eyes, nose, or mouth or in other ways.
Learn More
"Hands down, always the best IV experience. Phil is knowledgeable and makes it virtually painless! Mobile IV Nurses is my go-to! Thanks again Phil! "
Latest News
Stay up to date with current trends and wellness information with our blog.
If you don't know much about IV therapy, then it's time to learn more. Although IVs themselves have been around a long time, IV therapy is one of the newest innovations in health care, delivering

When your body has the proper balance of vitamins and electrolytes, you feel the energy that comes from being in optimal health. Vitamins fulfill a number of essential roles, from strengthening bones
We Come To You Anywhere in the Phoenix Metropolitan Area and Tucson.