Fast and easy Mobile IV therapy when you need it, where you need it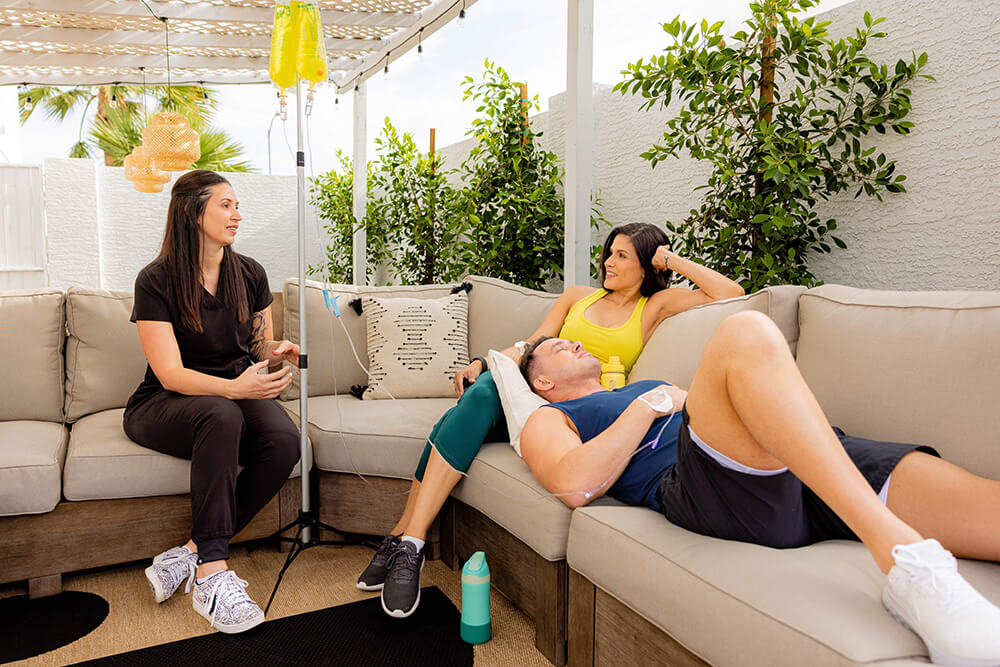 How Mobile IV Therapy Works
We Come To You
A nurse will come to you. We can typically be at your door in 1 hour or less, but this may vary based on nurse availability.
Feel Better Faster
You'll feel rejuvenated and revived
almost instantly!
Best Mobile IV Therapy Service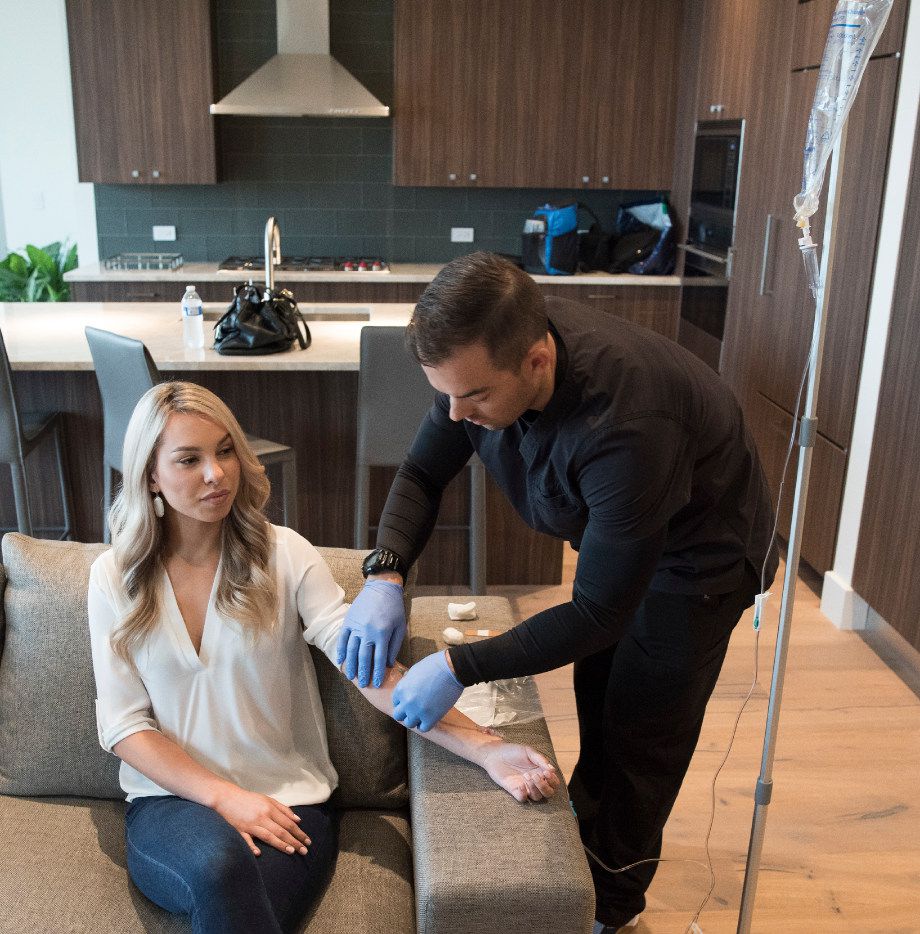 We Come To Your Home, Office, or Hotel
Time is a valuable resource. Why waste it feeling sick? Mobile IV Nurses wants to see everyone in and around the Phoenix area feeling their best. Our quick IV treatments offer everything from migraine alleviation to exercise hydration, and we provide them right in the comfort of your home, office or hotel. When you need rapid relief, we're just a call or text away. We offer our mobile iv therapy services throughout Phoenix and Florida
An IV drip is a safe and effective way to get the vitamins and medications you need for a quick recovery from illness or exertion. Intravenous delivery facilitates rapid absorption and re-hydration, making it ideal for treating those lingering ailments you want to end as soon as possible. Our in-home IV drips cost $100-$395, which includes all travel fees. Our medical professionals can recommend an IV that's right for you based on symptoms. Our IV therapy services are backed by 5 star reviews and we're dedicated to doing everything we can to help you feel better, regardless of your symptoms.
Call or text

(602) 677-6058

for Arizona or Call or text

(305) 458-5118

for Florida to schedule your on-demand IV.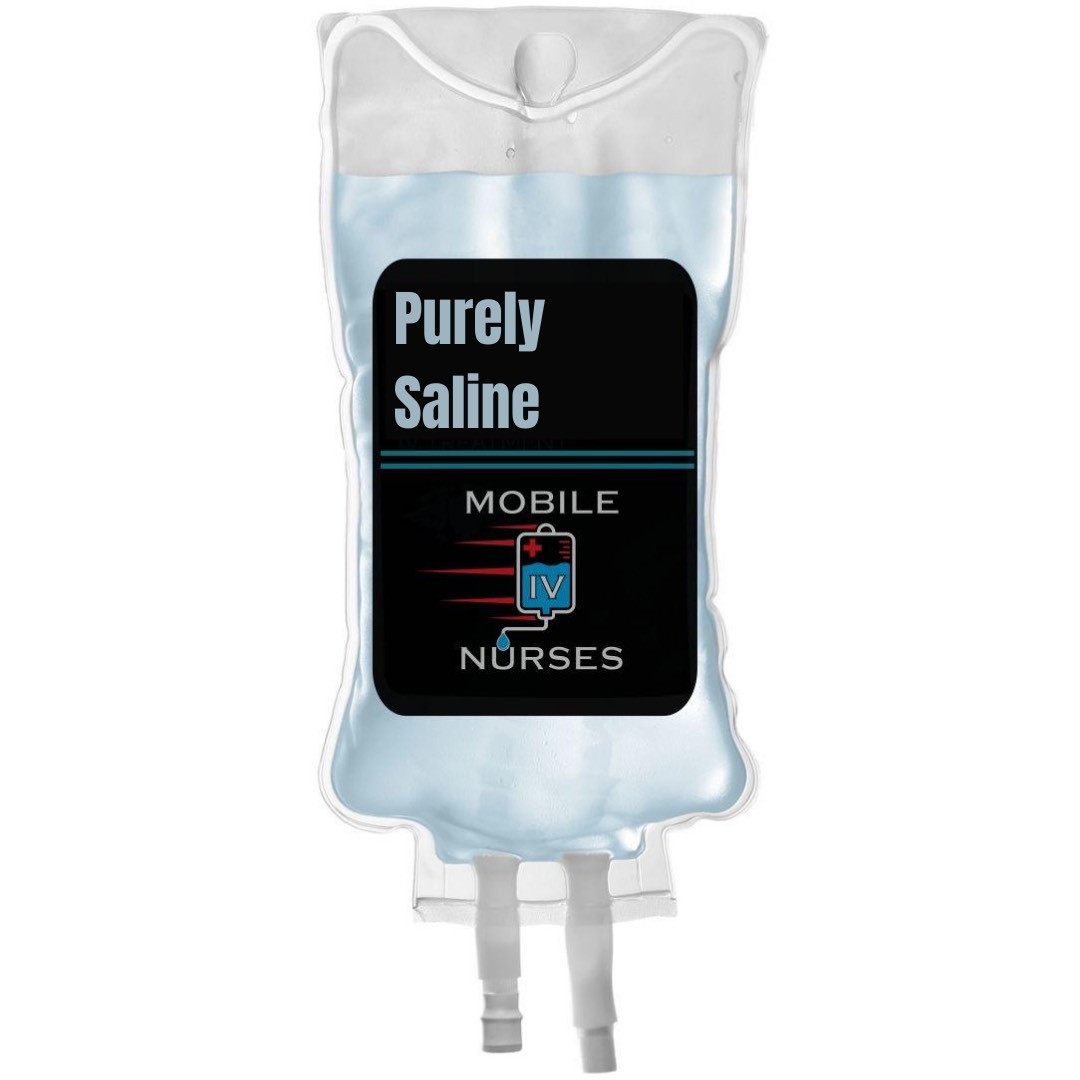 Purely Saline Package
---
This saline IV bag doesn't include any add-ins, so it's ideal for people who have allergies or any kind of intolerances. It's the best choice when you just need to replenish lost fluids from dehydration. The $100 cost includes travel fees to your location, whether that's your home, office, hotel room, or anywhere else.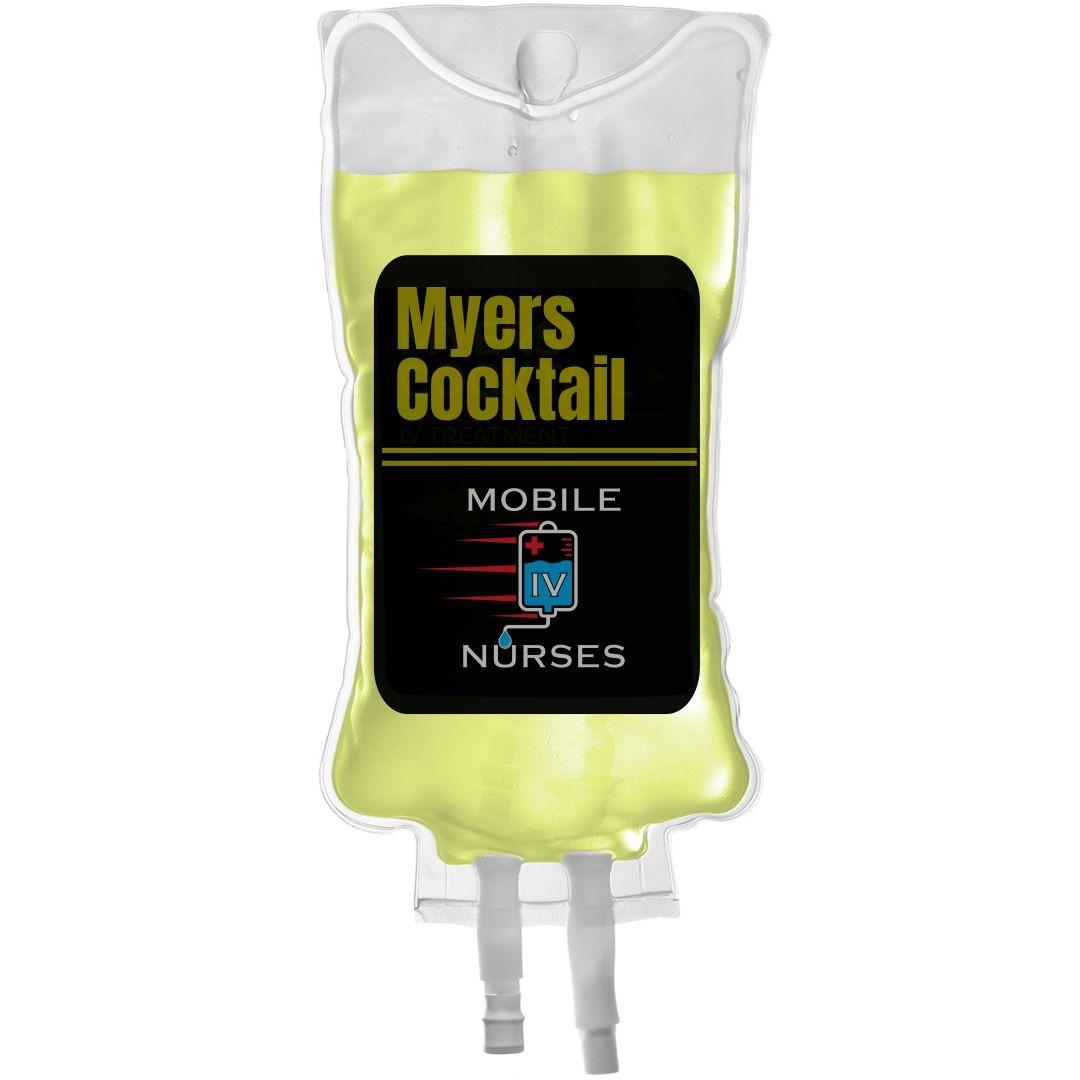 The Myers' Cocktail
---
BEST SELLER + BEST DEAL! The Myers' Cocktail is famous for its ability to rehydrate the body and provide symptom relief for a variety of ailments. Its unique blend of vitamins, minerals, and electrolytes is infused into the bloodstream so it can quickly ease headaches, nausea, fatigue, and more.
1000ml Normal Saline
Vitamin B Complex
Vitamin B12
Glutathione
Vitamin C
Magnesium
Zinc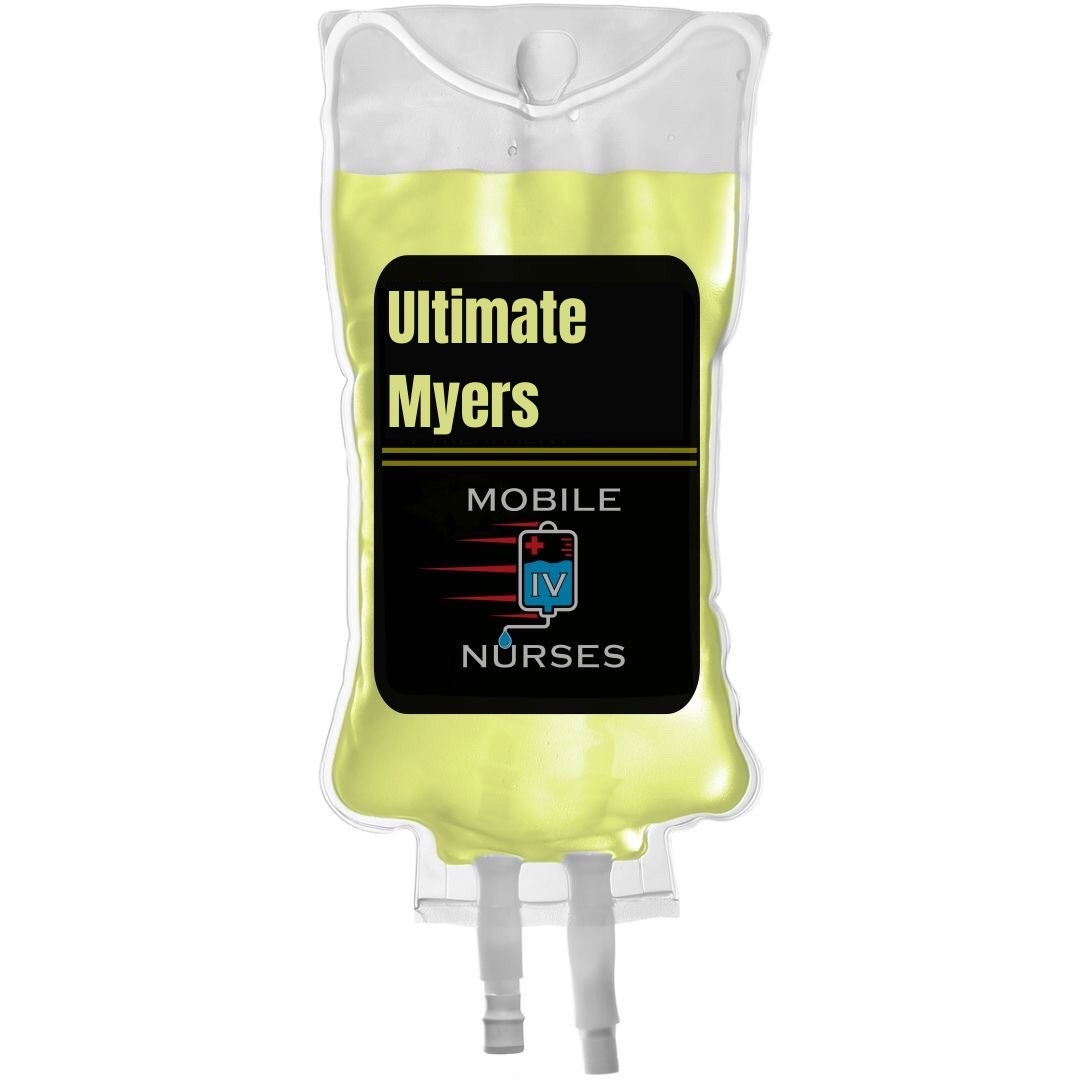 Ultimate Myers' Cocktail
---
IV therapy for your immune system offers many benefits. Try it for yourself and experience the difference it will make for your health and well-being.
1000ml Normal Saline
Vitamin B Complex
Vitamin B12
1000mg Glutathione
Zinc
Magnesium
5000mg Vitamin C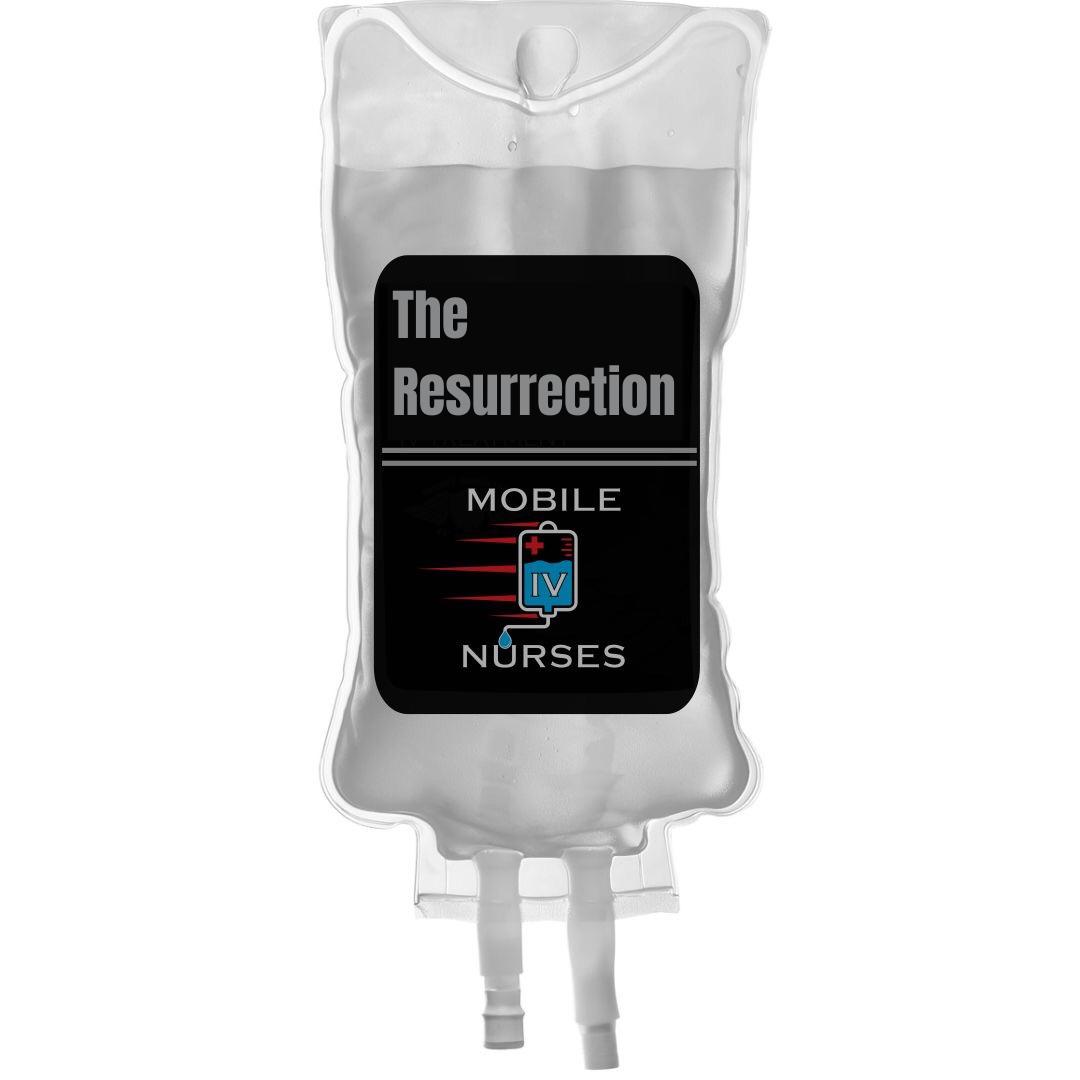 The Resurrection Package
---
Are you lying low and not feeling yourself? Raise your spirits and feel better fast with our high-powered Resurrection IV therapy. Experience the difference when you use our Resurrection IV drip with our mobile IV service that brings high-quality rehydration to you, wherever you are.
1000ml Normal Saline
Vitamin B Complex
B12
Glutathione
Magnesium
Vitamin C
Zinc
Toradol
Zofran
Pepcid
Benadryl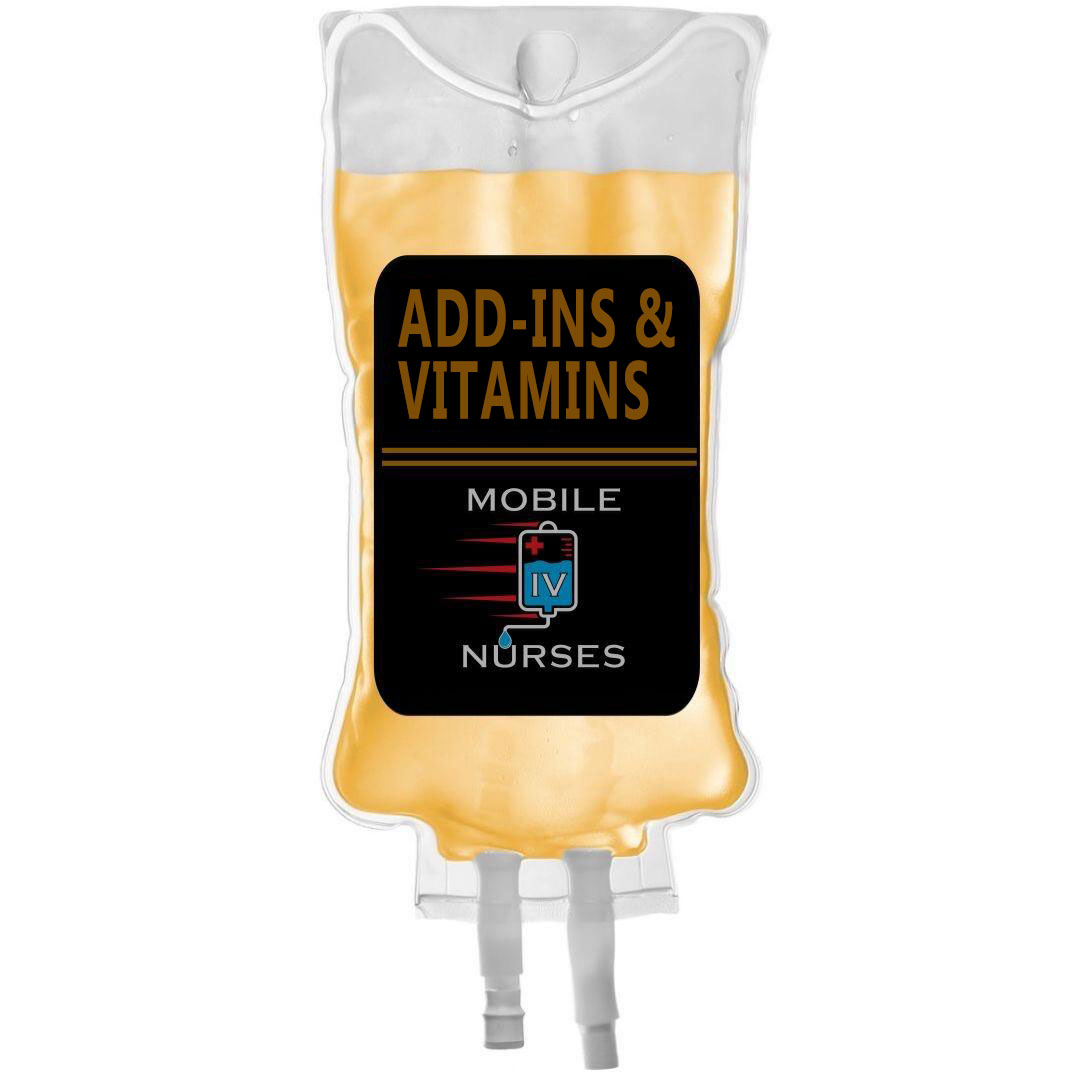 Add-Ins
---
IV vitamins, minerals, anti-oxidants, medications & extras!
Vitamin B Complex
Vitamin B12
Vitamin C
Magnesium
Glutathione
Zinc
Pain (NSAID)
Anti-Nausea
Anti-Histamine
B12 Shots: $35
Extra Saline: $50
Group Discounts
 
 
The Science Behind IV Infusion Therapy
Oral medications and vitamins must pass through the digestive system before they reach the bloodstream and begin affecting the body. IV treatments, however, deliver nutrients right where they can do the most good in the least amount of time. This results in highly efficient absorption as well as an almost immediate effect. 
Mobile IV Nurses offers a variety of packages to ease various symptoms, and we use a topical numbing spray to make application easy and comfortable. Our most popular IV therapy package, the Myers' Cocktail, combines potent vitamins B and C with healthy minerals and a powerful boost to the immune system. Our customers love this effective remedy for its ability to fight flu, colds, and fatigue, while the combination of vitamins and minerals packs a bonus benefit for the skin. 
Our other packages include Bronze, Silver, Gold, Performance Plus and The Immune IV. Each IV drip is designed to target specific issues ranging from dehydration to body aches, and additional vitamins, minerals, or antioxidants can be added for customization. 
We Deliver Safe, Rapid Relief.
Hospitals can provide IV drips, but they usually do so at a higher cost than a mobile IV therapy service like Mobile IV Nurses. Hospitals are also inconvenient and time-consuming, which is particularly frustrating when saving time is one of the primary benefits of IV infusion therapy. 
When you contact Mobile IV Nurses, you can expect one of our trained registered nurses or paramedics (dependent on location) to arrive at your home or desired location within an hour, ready to provide the relief you need. Our professionals will quickly and accurately review your symptoms, take your vital signs and assist you in making an IV selection. Our team also includes a doctorally prepared pharmacist (Pharm.D.) and naturopathic doctor (N.D.) offering consulting guidance and a board-certified physician (M.D. or D.O.) providing medical direction.
Mobile IV Nurses is a team of registered nurses and paramedics (dependent on location) with years of clinical experience providing compassionate, professional care. We've helped thousands of customers all over the country recover from migraines, dehydration, jet lag, find relief from chemotherapy symptoms or just get back to their lives. IV therapy has a multitude of applications, and we consider it a privilege to bring this comforting care into our clients' homes.
Call or text us at (602) 677-6058  for Arizona or (305) 458-5118 for Florida to schedule your on-demand IV. You can also contact us online to learn more about our in-home remedies and our service area. Our business is built on fast, convenient service, so you can expect a reply within 24 hours. Contact Mobile IV Nurses today and let our in-home IV treatments get you feeling better than ever. 
On demand IV therapy is just a text or phone call away! Contact us now for ASAP service!
What Makes
Mobile IV Nurses

The Best Choice?

A few good reasons to choose us for your IV hydration needs:
Well Reviewed
Don't take our word for it. Read our reviews from real patients of Mobile IV Nurses.
Safe
You are truly in good hands when you trust your IV therapy to Mobile IV Nurses. All of our paramedics are state certified with many years of experience.
We Come To You
We bring IV hydration experience and expertise right to your doorstep. Discover the power of concierge medicine by trying one of our IV packages today.

Payment Methods
We accept cash and all major credit cards. Our services are also HSA ( Health Savings Account) approved!

Service Area
We serve the entire Phoenix area and surrounding cities. We also have services in Florida! If you don't see your city listed here, CALL US! We strive to find a way! And the more demand we have, the quicker we will expand to your area!
View Our Service Area >>>
Book Now!
This is the 1st item
This is the 2nd item
Serving Arizona & Florida Areas
Open 24 Hours 7 Days A Week!