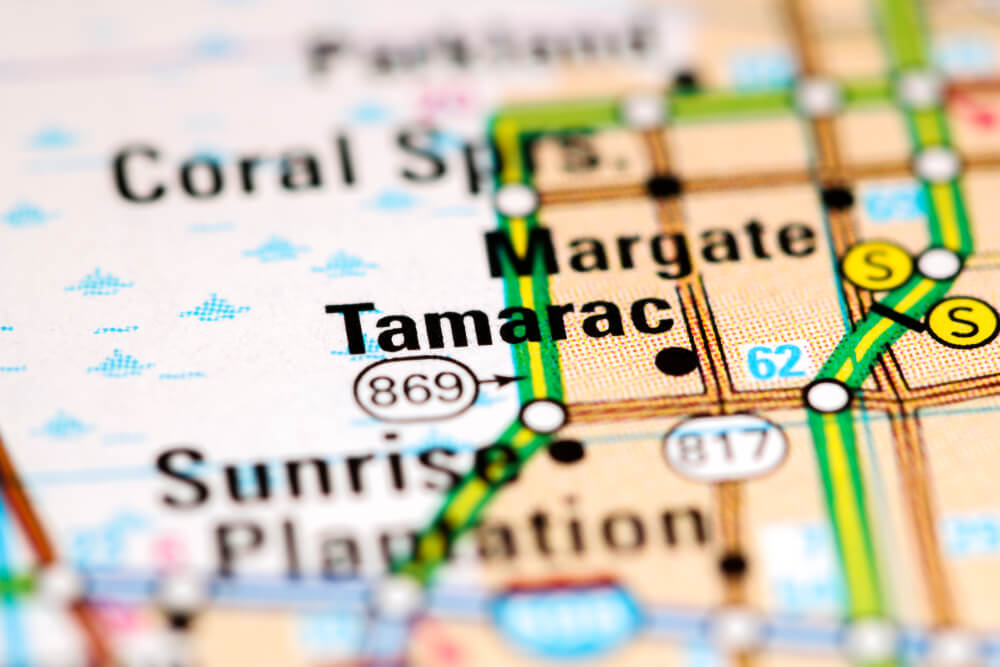 The popularity of IV therapy is on the rise as more people discover how useful it is for their health and wellness needs. An infusion can offer powerful symptom relief, help you recover after a marathon (or a marathon night of partying), manage the effects of chronic medical conditions, and so much more.
Mobile IV Nurses offers an array of IV treatments in Tamarac, FL, that can make you feel better fast. We have many different packages that promote a vibrant state of well-being, so you can use IV therapy for just about anything. Book an appointment with Mobile IV Nurses for IV therapy in Tamarac to see the difference it will make in your life!
The Best IV Service in Tamarac
Why are we the leading provider of mobile IV therapy in Tamarac? We offer:
Convenience: Mobile service brings IV therapy to the location of your choice, such as your home, office, or hotel room.
Quality: We've formulated each drip bag with medical-grade vitamins, minerals, supplements, and sterile saline solutions.
Expertise: Our team members are all registered nurses dedicated to providing exceptional IV therapy.
Customization: Select an IV package, and we can add ingredients to your specifications for IV therapy that's uniquely tailored to you.
Affordability: You'll enjoy reasonable prices that fit your budget when you schedule IV therapy in Tamarac with Mobile IV Nurses.
Safety: We use our medical experience to provide IV infusions that meet the highest safety standards.
Mobile IV Nurses is second to none for IV therapy in Tamarac. Contact us today to experience the benefits of our terrific service!
What Can a Mobile IV Be Used For?
Are you feeling dehydrated after playing a couple of rounds at the Colony West Golf Club on a hot, sunny day? Or maybe you've just arrived at Fort Lauderdale-Hollywood International Airport with a major case of jet lag? Perhaps you need to relieve sore muscles after running or cycling by the Everglades from the Sawgrass Trailhead at Atlantic Boulevard? These are just a few of the situations that call for IV therapy in Tamarac, FL.
Why does IV therapy work so well? The infusions take a rapid, powerful effect because they go right into the bloodstream instead of passing through the digestive tract like oral supplements or medications. You can feel the difference with our mobile IV therapy in Tamarac. Try it for:
Dehydration
Colds, flu, food poisoning, and other illnesses
Hangovers
Nausea
Headaches
Low energy or fatigue
Altitude sickness
Morning sickness
Immune support
Athletic training and recovery
Weight-loss support
Anti-aging support
Chronic medical conditions such as migraines
We've created an extensive menu of different packages to address numerous health needs. The Myers' Cocktail rehydrates and re-energizes with a winning combination of vitamins and minerals, while NAD+ therapy is an exciting tool for wellness support. Contact us to learn more about our IV treatments and find the right one for you.
How Much Does a Mobile IV Cost in Tamarac?

You'll appreciate the affordability of our IV therapy in Tamarac. Our IV treatment packages start at $100 for a saline-only drip bag. The following supplements and medications start at $25 each and can be added to almost any package:
Supplements:
B Complex (vitamins B1, B2, B3, B5, and B6)
Glutathione
Magnesium
Methylcobalamin (vitamin B12)
Taurine
Vitamin C
Zinc
Biotin
Amino Acid Blend
L-Carnitine

Medications:
Benadryl (diphenhydramine)
Pepcid (famotidine)
Reglan (metoclopramide)
Toradol (ketorolac)
Zofran (ondansetron)
We also offer two other IV therapy add-ins:
1 liter of extra saline, for those times you need extra fluid replenishment: $50 (Only available for those who qualify.)
NAD+, which helps slow down the mental and physical signs of aging: starting from $200 for 100 mg
We're also known for our potent intramuscular (IM) injections. IM injections, like IV infusions, go into the bloodstream for maximum absorption. We offer these injections for $35 each:
Vitamin B12
Vitamin D3
Toradol
Zofran
Lipo C
Rely on us as your partner in health and wellness. Contact us for IM injections and mobile IV therapy in Tamarac, FL.
How to Book a Mobile IV in Tamarac
Mobile IV Nurses has built a reputation for excellence in the many areas we serve throughout the state. Book an appointment with us today for the best IV therapy in Tamarac, FL.
FAQs
Q: Is IV therapy legitimate?
A: IV therapy's popularity has grown because it works for so many people. It's expanded from use solely in clinical facilities (such as hospitals and doctor's offices) to IV lounges and med spas (but be sure to find a reputable, experienced provider). One of the most popular IV packages, the Myers' Cocktail, was invented by physicians. Its formula of B Complex, vitamins B12 and C, glutathione, zinc, and magnesium is used for many health conditions.
Q: How does IV therapy work?
A: Our team member gently inserts the IV catheter into your arm and then connects it to the drip line. Fluids travel from the IV bag down the drip line and enter your bloodstream. You can resume your normal activities after your IV session ends, typically after 45 to 60 minutes, with no downtime required.
Q: How long does it take for IV therapy to kick in?
A: The answer is different for each patient and often depends on their state of health. People who are dehydrated or sick often notice a difference right away as the powerful vitamins, minerals, and fluids get to work. People who are well and have balanced fluid levels may take a little longer to notice the effects of their IV infusion. Most of our patients who get mobile IV therapy in Tamarac experience a difference within 30 minutes of the infusion.
Q: What are the benefits of scheduling an infusion with Mobile IV Nurses?
A: Our 8 a.m. to 8 p.m. daily schedule offers the ultimate convenience, so you can make evening or weekend appointments. We also have 24-hour service, depending on nurse availability, so you can get IV therapy in Tamarac when you need it!
Contact Us Now!
Use Mobile IV Nurses for IV therapy in Tamarac, FL. Book an appointment now!