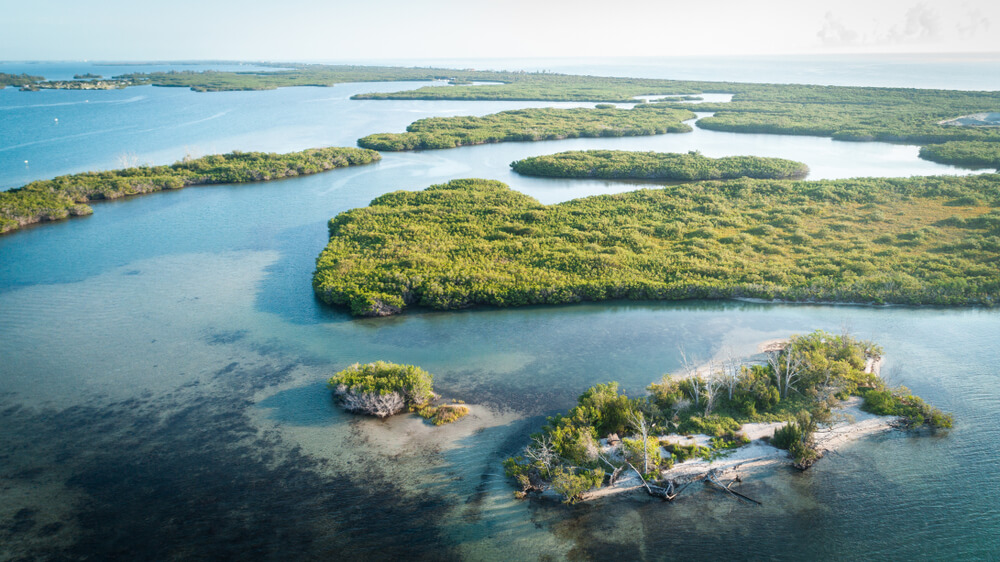 When you're not feeling well, your whole world comes to a halt. It's hard to work, care for your loved ones, or do anything other than sitting on the couch.
But the trouble is, you don't always have the time to put your world on hold. You have a lot to get done, after all, and can't spare several hours to drive to a clinic, wait around, and receive treatment.
If you want to get back to your busy life, you need to heal up as quickly as possible. And now you can, thanks to Mobile IV Nurses. We offer IV therapy in Sebastian, FL, that will alleviate your worst symptoms and help you feel better in record time.
The Best IV Service in Sebastian
Our team of experienced registered nurses offers mobile IV therapy in Sebastian—just one of the many areas we serve around Florida. Our IV treatments are specially formulated with the vitamins and minerals your body needs to feel good as new, along with plenty of fluids to keep you hydrated and healthy.
When you schedule an appointment with us, we'll send a team to your home, office, hotel, or just about any other location you'd prefer. We'll do a quick health assessment, find the IV that's right for you, and replenish your body with vital nutrients — all while you relax on the couch!
What Can a Mobile IV be Used for?
You can use IV infusions to treat a variety of health problems. And if dehydration is a part of the problem, our IVs can help you fix it!
Many of our patients use IV therapy in Sebastian to treat temporary conditions like hangovers, food poisoning, and morning sickness. However, the vitamins in our IVs can also help you manage issues like chronic migraines, constipation, and even mood disorders like anxiety.
Mobile IV therapy in Sebastian is also great to use as a consistent health boost. Our vitamin therapy and hydrating drips will help you keep up your body's nutrient levels, balance out hormone production, and live your best life.
IV treatments in Sebastian are also popular among athletes who want to take their training to the next level. A pre-workout infusion can boost your energy and give your body an all-natural edge. Meanwhile, post-workout IV treatments can relieve muscle soreness and help you bounce back quickly. And to top it off, IV therapy around flu season can help you keep the cold or flu away, so you never have to miss a day in the gym!
How Much Does a Mobile IV Cost in Sebastian?
Mobile IV Nurses believes that IV therapy in Sebastian should be accessible to everyone. That's why we've created several different packages for IV treatments, ranging from $100 to $395.
No matter what your symptoms are, you'll be able to find an IV option that treats your symptoms without draining your wallet. And if you want a little extra something to beef up your IV, you can add ingredients like zinc, taurine, vitamins B, C, and a whole lot more. With Mobile IV Nurses, it's easy to get the nutrients you need to perform your best, without paying an arm and a leg. Here the extra supplements:
B Complex
Methylcobalamin (Vitamin B12)
Glutathione
Magnesium
Zinc
Vitamin C
Taurine
Biotin
L-Carnitine
Amino Acid Blend
NAD+
Toradol (ketorolac)
Zofran (ondansetron)
Benadryl (diphenhydramine)
Pepcid (famotidine)
Most of our add-in ingredients cost $25 to include in your IV treatment. Others, like our Purely Saline package ($100) or NAD+ ($1/mg) can also be added to your IV treatment. Since our IV treatments are fully customizable, you can include or leave out whatever ingredients will work best for you.
FAQs
How to Book a Mobile IV in Sebastian
Don't let illness put your life on hold for another minute. Contact Mobile IV Nurses today to book an appointment and get the incredible benefits of our IV therapy in Sebastian, FL.
We are available from the hours of 8 a.m. to 8 p.m. for IV treatment appointments. Depending on nurse availability, we can sometimes accommodate after-hours appointments for those needing treatment in the early morning or late at night. Give us a call to discuss our availability.
How long does IV infusion therapy last?
How long IV therapy lasts is different for everyone. There are many factors that come into play such as metabolism, age, and level of health. Patients typically feel the benefits of the nutrients and hydration they've received in their bodies for several days. It can be difficult to measure the effects since long-term health can often improve when we get ourselves back into a good equilibrium.
Is IV therapy good for you?
IV therapy is very good for you and your body. It is extremely safe and easy to administer, allowing your body to experience rapid rehydration and nourishment with essential nutrients. Every IV treatment session is done by professional nurses with years of experience in IV drips. That means you can be worry-free when receiving your IV therapy at home, allowing you to relax and even get stuff done in the process.
How can I get IV fluids at home?
Nowadays, you can easily get mobile IV therapy in Sebastian, FL, delivered straight to your home. If you live in Arizona or Florida, all you have to do is call Mobile IV Nurses to set up an appointment. You can also use our easy online appointment tool to get started with IV therapy in Sebastian. With at-home IV treatment, you can relax and take it easy as we help you get relief from symptoms and improve your overall health.
How profitable are IV bars?
IV bars can be very profitable due to the rise in popularity and demand for IV therapy. Fortunately, with Mobile IV Nurses, you don't even have to go to an IV bar for treatment. Our mobile IV therapy in Sebastian brings IV treatment straight to you, allowing you to relax at home as you get relief from symptoms like headaches and hangovers.