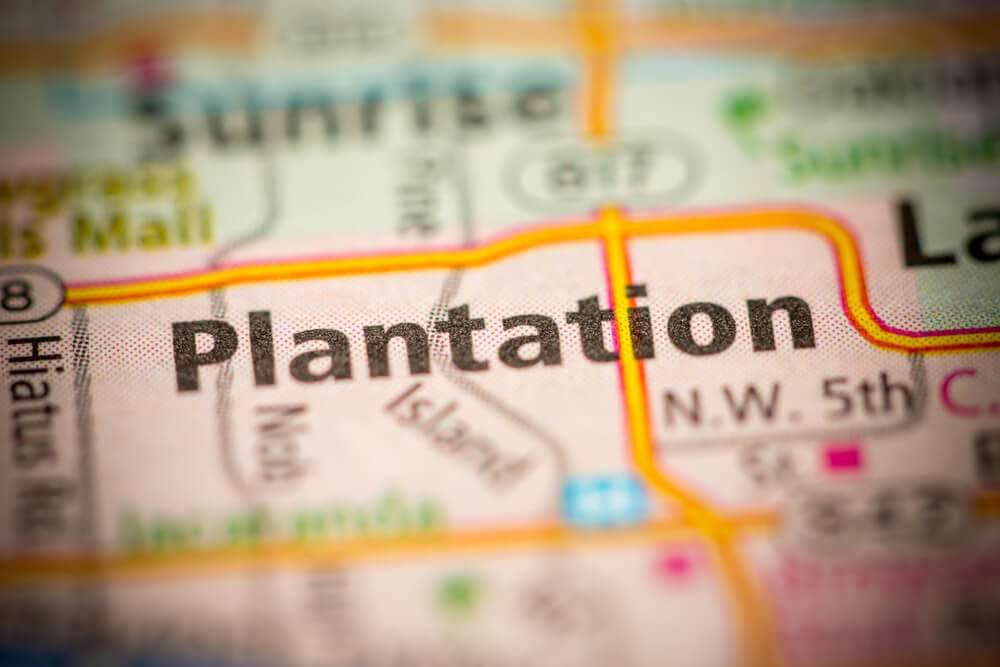 IV therapy infuses powerful vitamins and minerals into the bloodstream for maximum absorption, delivering the best results. Experience the benefits of IV treatments in Plantation with Mobile IV Nurses.
We've designed a menu of different packages that target numerous health needs. Feeling sick and want to recover quickly? Need to increase your energy level for a more vibrant everyday life? You can do all that, and so much more, with IV therapy. Book an appointment with Mobile IV Nurses for IV therapy in Plantation today!
The Best IV Service in Plantation
Our mobile IV therapy in Plantation offers several benefits, including:
Convenience: Our team members perform infusions at your home, office, hotel room, or other location of your choice. All you need to do is sit back and relax; we'll see you as soon as possible for hassle-free IV therapy.
Superior products: With Mobile IV Nurses, you get medical-grade vitamins, minerals, supplements, and medications in every drip IV bag.
Experience: The registered nurses on our team are experts in IV infusions. They use their knowledge to create the ultimate IV experience for you.
Customization: We recommend IV packages after getting to know you; we'll talk with you about your health history and wellness goals. Plus, we can supplement drip bags and add ingredients for personalized IV therapy.
Affordability: We want IV therapy to be accessible to as many people as possible. That's why our mobile IV therapy in Plantation is cost effective.
Safety: Mobile IV Nurses follows all best practices for IV therapy. Our team members will take care of you, monitoring you throughout your infusion.
Let's talk about why you should get IV therapy in Plantation with Mobile IV Nurses.
What Can a Mobile IV Be Used for?
There are times you may need some extra health support. Maybe you've had too much sun while playing a round at the Jacaranda Golf Club, became dehydrated after a running a few laps around the Plantation Preserve Linear Trail or did a little too much partying at nearby Fort Lauderdale. That's when you need an IV to rehydrate for symptom relief.
We've seen our clients get fantastic results from mobile IV therapy in Plantation. Try it for:
Dehydration
Immune support
Athletic training and recovery
Colds, flu, and other illnesses
Hangovers
Nausea
Headaches
Fatigue
Altitude sickness
Morning sickness
Weight-loss support
Anti-aging support
Migraines, allergies, and other chronic medical conditions
You may rely on oral medicines or supplements to feel good, but they lose their potency while traveling through the digestive tract. In comparison, IV therapy can have a major impact on your health.
We offer several IV packages for you to choose from, with precise combinations of ingredients designed to get results. Our drip bags include the tried-and-true Myers' Cocktail to fight fatigue and supply energy, as well as cutting-edge NAD+ therapy that can help slow the signs of aging, mentally and physically. Find the right IV therapy in Plantation for you!
How Much Does a Mobile IV Cost in Plantation?
We make IV therapy in Plantation affordable, with saline-only packages starting at $100. Supplements and medications can be added to most of our IV bags, starting at $25 each:
Supplements:
Vitamin C
B Complex (vitamins B1, B2, B3, B5, and B6)
Methylcobalamin (vitamin B12)
Glutathione
Magnesium
Zinc
Taurine
Biotin
Amino Acid Blend
L-Carnitine
Medications:
Toradol (ketorolac)
Zofran (ondansetron)
Benadryl (diphenhydramine)
Reglan (metoclopramide)
Pepcid (famotidine)
Need extra hydration? Ask if you qualify for an extra liter of saline to your drip IV for $50. Do you feel sluggish or grapple with the mental and physical signs of aging? Get energizing, revitalizing support with NAD+ (nicotinamide adenine dinucleotide). NAD+ prices start at $200 for 100 mg.
You'll also want to give our intramuscular (IM) injections a shot! Like IV therapy, an injection is another quick delivery system for vitamins and minerals. Our IM injections are $35 each:
Vitamin B12
Vitamin D3
Lipo C
Toradol
Zofran
Trust Mobile IV Nurses for the best IV therapy in Plantation, FL!
How to Book a Mobile IV in Plantation
We offer prompt and responsive IV therapy. Find out more about the areas we serve throughout the state, and book an appointment now for IV therapy in Plantation, FL.
FAQs
Q: What are your hours of operation?
A: We provide mobile IV therapy in Plantation, FL every day from 8 a.m. to 8 p.m. Need an IV if you're sick at 3 a.m.? We have around-the-clock service, depending on nurse availability. Experience the ultimate in convenience with Mobile IV Nurses.
Q: What are the benefits of your mobile IV therapy?
A: You get the wellness support you need, on your schedule. You don't need to wait hours to be seen at urgent care or weeks to get a doctor's appointment. We can come to your gym after your intense weekend workout or visit you at the office during your lunch hour. And sometimes, you simply may be too sick to leave your house, so mobile service that comes to you offers welcome relief. Plus, you get peace and privacy in your own comfortable space, compared to a busy IV lounge.
Q: What ingredients are in a Myers' Cocktail?
A: There's no alcohol here–just powerful vitamins and minerals in a rehydrating IV solution. The Myers' Cocktail is a proven combination of B Complex vitamins, vitamins B12 and C, glutathione, magnesium, and zinc. It's a go-to for people who need help with a variety of health issues, from dehydration to altitude sickness. Try our Myers' Cocktail, or our Ultimate Myers' Cocktail with enhanced antioxidant power thanks to higher doses of vitamin C and glutathione.
Q: Is IV therapy worth it?
A: IV therapy is a valuable wellness tool, and you get even more value with our affordable packages. Don't cut corners when it comes to your health–give your body the high-quality care it needs with our IV therapy in Plantation.
Contact Us
We've earned a solid reputation for excellent IV therapy in Plantation, FL. Your health is in good hands with Mobile IV Nurses. Book an appointment with us today.