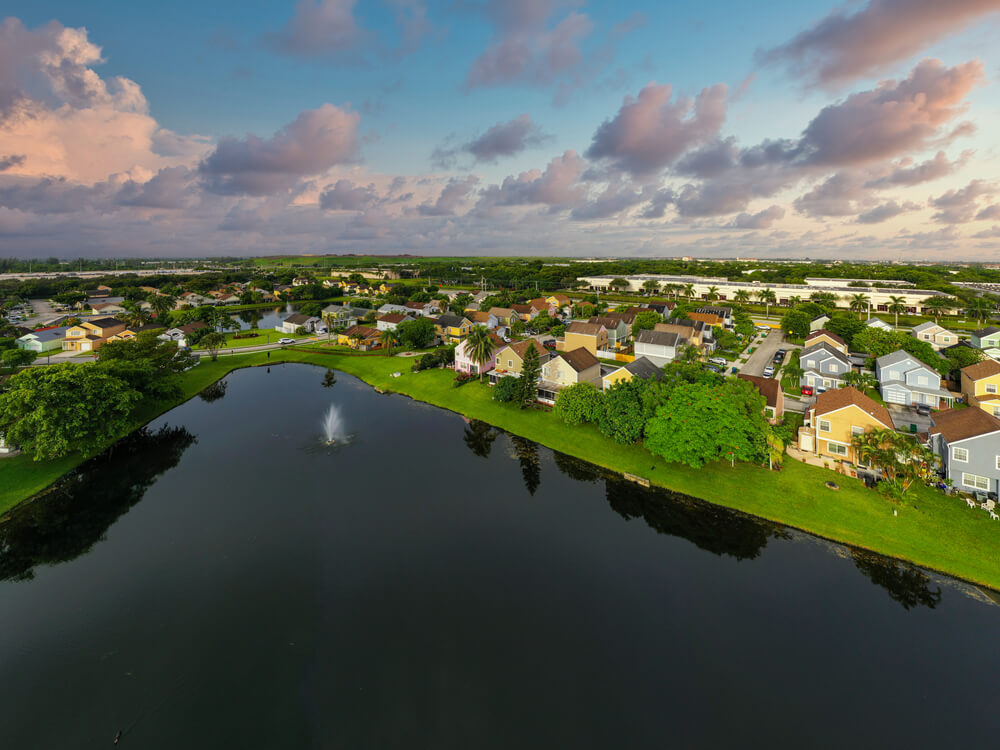 Recharge and revitalize with IV therapy. It works just as well for illness symptom relief as it does for overall wellness enhancement. Mobile IV Nurses combines excellent service and medical expertise to offer the most innovative IV treatments in Miramar.
Our different packages highlight the flexibility and versatility of IV therapy. You can use it in many different ways to promote an enhanced state of well-being. Book an appointment with Mobile IV Nurses for IV therapy in Miramar that will have you feeling great in no time!
The Best IV Service in Miramar
When you schedule mobile IV therapy in Miramar with us, you get:
Convenience: We come to you for IV treatment at any location you choose, such as your home, office, or hotel room. You get comfort and privacy without the hassle of waiting weeks for a doctor's appointment or traveling to an urgent care center.
High-quality IVs: Our IV fluids are powerful, thanks to the superior vitamins, minerals, supplements, and sterile solutions we use in our drip bags.
Expertise: We have a top team of registered nurses handling all IV infusions. They draw on their medical experience to provide you with a standout IV therapy experience.
Customized care: IV therapy isn't one-size-fits-all here. Mobile IV Nurses works with you to develop treatment tailored to your needs. We'll even add ingredients to your IV to create a unique blend for you.
Affordability: IV therapy may sound expensive, but not at Mobile IV Nurses. Our treatments are cost-effective so we can serve as many clients as possible.
Safety: We monitor your progress throughout your IV session, and all team members adhere to the highest safety guidelines for IV therapy.
See for yourself why Mobile IV Nurses is known for exceptional IV therapy in Miramar. Let's talk about how we can help you feel your best.
What Can a Mobile IV Be Used For?
We use mobile IV therapy in Miramar to help people with a variety of health concerns, such as:
Dehydration
Colds, flu, and other illnesses
Hangovers
Nausea
Headaches
Immune support
Athletic conditioning
Lack of energy
Altitude sickness
Morning sickness
Weight-loss support
Anti-aging support
Allergies, migraines, and other chronic medical conditions
Here are some of the ways our clients use mobile IV therapy in Miramar:
Recovering from a grueling training session at Ansin Sports Complex or their local gym.
Rehydrating after hiking all day in the hot sun at Snake Warrior's Island Natural Area.
Rebounding from a night of partying at Miramar's lively bars and lounges.
Maintaining their anti-aging regimen with regular IV treatments to enhance energy and beauty.
IV therapy takes effect quickly, so you can experience rapid results. While an oral supplement or medication loses potency while coursing through the digestive system, IV fluids go straight to the bloodstream. This way, you get maximum absorption of the IV's potent ingredients.
Explore the many options on our drip bag menu. You'll find the Myers' Cocktail (popular for enhancing energy), NAD+ therapy (for overall wellness support), and so much more. Get started today! Contact Mobile IV Nurses, the leader in IV therapy in Miramar.
Who Can Perform IV Therapy in Florida?
Under Florida law, home IV therapy providers must be registered nurses or as a home health agency. Of course, doctors, osteopaths, and dentists may also perform IV therapy in Florida, but these professionals generally supervise IV mobile therapy providers and do not make house calls.
At Mobile IV Nurses, we have an experienced team of registered nurses performing all IV infusions. Our dedicated professionals allow you to receive all of the benefits of IV drip therapy in the comfort of your own home or workplace rather than having to go to a doctor's office or hospital.
If you're vacationing in Miramar or in nearby Miami, a registered nurse can come to your hotel room to perform IV therapy. Feel confident in the abilities of our highly trained staff!
How Much Does a Mobile IV Cost in Miramar?
We offer IV therapy in Miramar starting at $100. Optional supplements and medications are available starting at a small additional fee, starting at $25 each:
Supplements:
B Complex
Methylcobalamin (vitamin B12)
Glutathione
Magnesium
Zinc
Vitamin C
Taurine
Biotin
L-Carnitine
Amino Acids
Medications:
Benadryl (diphenhydramine)
Pepcid (famotidine)
Reglan (metoclopramide)
Toradol (ketorolac)
Zofran (ondansetron)
We also offer the option to add an extra liter of saline to your drip bag for $50. (For those who qualify.) Plus, you can include NAD+ in an IV starting at $1/mg. And IV therapy isn't all we do. We also offer intramuscular (IM) injections. Similar to IVs, these shots also enter through the muscle into the bloodstream, taking quick effect. We price our IM injections starting at $35 each:
Lipo C
Toradol
Vitamin B12
Vitamin D3
Zofran
And more!
Our specialized IV packages range from $125 to $395. Some of our most popular signature packages include:
The Resurrection
Opt for The Resurrection package, at $395, when you really need a lift. Whether it's a hangover, chronic fatigue syndrome, or a bout with food poisoning has you down, The Resurrection can get you back on your feet. It contains:
B12
Vitamin C
B complex
Zinc
Magnesium
Glutathione
Toradol
Benadryl
Pepcid
Zofran
Athletes benefit from our workout support Performance Plus package at $325. You can truly raise your game! This package includes B Complex, B12, taurine, and NAD+. Competitors see the difference IV therapy in Miramar, FL, makes in their overall performance. You might say it's a game-changer. Receive a Performance Plus IV drip either pre-or-post workout.
Do you need symptom relief from a cold or flu? Our Immune IV Package, at $195, provides high-quality hydration, a necessity when your body is battling illness. Along with your IV, an intramuscular Vitamin D3 injection is part of the Immune IV Package. Vitamin D3, known as the sunshine vitamin, promotes immune health.

Kickstart your wellness with the best IV therapy in Miramar, FL. Contact us today!
Is IV Therapy in Miramar Worth the Money?
If you want fast relief from hangovers, cold and flu symptoms, or just a bad case of the blahs, IV therapy in Miramar is absolutely worth the money. When you are dealing with fatigue or the after-effects of overindulgence, you don't want to leave your premises to find relief. Having Mobile IV Nurses come to you and administer IV therapy in Miramar, FL, is a great convenience and worth every cent.
Perhaps you have spent the day out in Miramar's heat and feel dehydrated. You could try drinking glass after glass of water or sports drinks, but you still have to wait some time before the effects kick in. Meanwhile, you suffer the effects of dehydration. With mobile IV therapy in Miramar, you receive hydration quickly and should feel normal soon.
When it comes to athletic endeavors, IV therapy in Miramar, FL, can make a huge difference in your overall conditioning and performance. After a tough workout or game, your body needs to replenish and rehydrate. IV therapy boosts muscle recovery time and restores lost electrolytes quickly.
How to Book a Mobile IV in Miramar
We've got Florida covered for IV therapy, with many areas we serve throughout the state. Contact us at (305) 458-5118 or book an appointment online today for powerful IV therapy in Miramar, FL.
FAQs
When can I get mobile IV therapy in Miramar?
Our team members perform IV infusions from 8 a.m. to 8 p.m. every day — schedule treatment at your office during lunch hour, in the evening after the kids are in bed, or on the weekend at the gym or your hotel room. We also offer 24-hour service, subject to nurse availability.
Why do people get at-home IV therapy?
There are many reasons our clients rely on us for at-home IV service. Some people need fast symptom relief and can't wait to get in for an appointment at their doctor's office or an urgent care center. And others may simply be too ill with food poisoning, migraines, or another medical issue to leave their house. Of course, many of our clients prefer the convenience and privacy of at-home service. Why? Rather than sitting in a treatment room at a busy med spa or IV lounge, you can relax in the comfort of your living room during an infusion. Contact us to learn more about mobile IV therapy in Miramar, FL.
How does a mobile IV work?

The process is similar to getting an IV in a clinical setting. Our team member reviews your health history and vital signs before starting the IV. A needle is gently inserted into your arm to place the IV catheter that will be attached to the drip line. Fluids from the IV bag then flow down the drip line and into your arm to start circulating in the bloodstream. Once the infusion is complete, the catheter is removed and a bandage is placed on the insertion point so you can go on with your day. The entire IV therapy session lasts from 45 to 60 minutes.

What's in A Myers' Cocktail?

Invented by a physician, the Myers' Cocktail contains a combination of ingredients designed to fight fatigue, which makes this drip IV ideal for numerous health conditions. The Myers' Cocktail includes a sterile IV solution, B12, C, and B Complex vitamins, as well as magnesium, glutathione, and zinc.