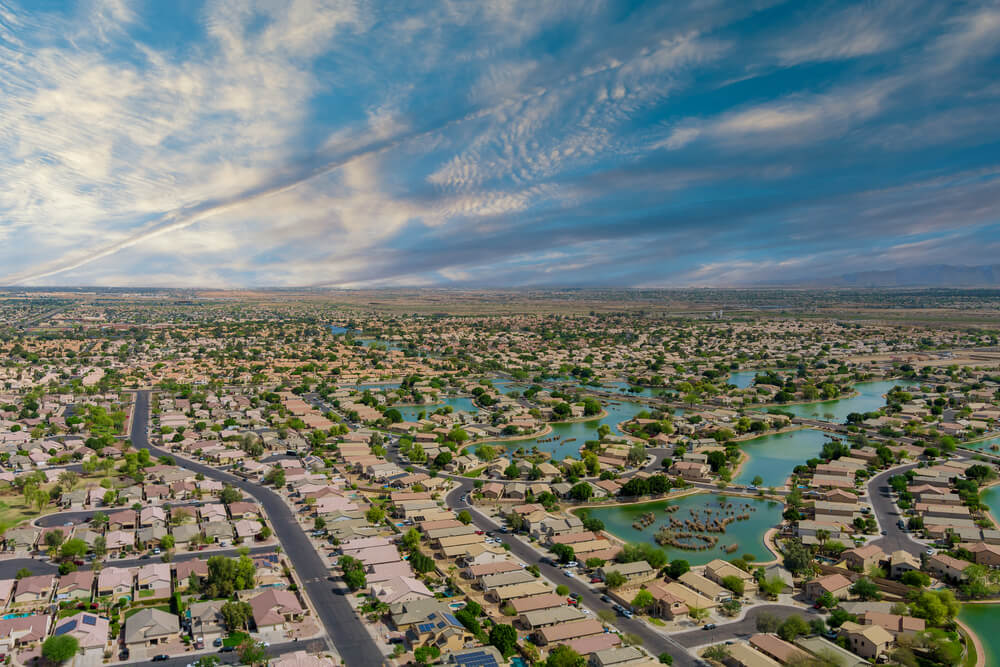 It's no secret that water is important for your health. After all, water regulates your body temperature, protects your organs and tissue, and helps carry nutrients and oxygen throughout your body. And staying hydrated is even more important here in Arizona, where the heat can leave you dehydrated in just a few hours!
If you want fast, effective hydration and the nutrients you need for optimum health, Mobile IV Nurses is here for you. We offer mobile IV therapy in Avondale delivered straight to your house, office, or hotel room. Plus, our safe and effective IV treatment can be completed in 45 to 60 minutes, allowing you to get back to all the needs of your busy day.
The Best IV Service in Avondale
Mobile IV Nurses specializes in IV therapy in Avondale, which is one of the many areas we serve throughout Arizona. Our team of registered nurses and paramedics will bring IV infusions to your home, office, or hotel to help you feel great and perform at your very best. Our IV treatment offers all the technology and expertise of a medical clinic with the efficiency and customer service of a delivery service. We offer you the sort of high-quality medical care you used to only be able to get at a hospital or medical clinic. Come find out how we can boost your health with IV therapy.
We are one of the top-rated providers of mobile IV therapy in Avondale, thanks to our commitment to quality, safety, and service. We only use the best ingredients in our IV treatments, and our medical professionals on staff are highly trained and incredibly skilled. Best of all, when you call us to make an appointment, you can be certain we will be at your door to treat you as soon as possible!
Even if you need IV therapy in Avondale outside our typical hours of 8 am to 8 pm, we can usually come to you if we have nurses available at the time. Give us a call to find out if we have availability at that time.
What Can a Mobile IV Be Used For?
When patients call us for IV therapy in Avondale, AZ, they often ask us if our treatments will work for their symptoms. And most of the time, the answer is yes! Dehydration contributes to many uncomfortable health conditions, and rehydrating with an IV can help you find fast relief.
Our patients turn to IV treatments in Avondale for many reasons. They use it to help fight off colds and the flu, mitigate symptoms from chronic migraines, relieve constipation, bounce back from tough workouts, overcome hangovers, and even help manage mood disorders like anxiety.
One of the advantages of IV therapy is that you can customize it to address your specific symptoms, including add-in ingredients as you see fit. Want a higher dose of vitamins or glutathione in your IV? We can help you figure out your ideal IV cocktail to boost your specific health needs.
How Much Does a Mobile IV Cost in Avondale?
At Mobile IV Nurses, we believe that everyone should experience the benefits of IV therapy in Avondale — no matter what their budget. That's why we offer several packages that range from $100 to $395. One of our most popular, the Myers' Cocktail, offers you a power-packed mixture including vitamin C, glutathione, and vitamin B12, making it a perfect all-around IV treatment tool.
And what if you want extra vitamin C (to support your immune system), taurine (for extra energy), or magnesium (to help manage anxiety) in your IV? You can add ingredients to any treatment, starting at $25 each. With our package options, it's easy to get IV therapy in Avondale without paying an arm and a leg. 
B Complex
Methylcobalamin (Vitamin B12)
Glutathione
Magnesium
Zinc
Vitamin C
Taurine
NAD+
Vitamin D
Lipo-C
Biotin
L Carnitine
Amino Blend
Our add-on medications are also $25 each:
Toradol (ketorolac)
Zofran (ondansetron)
Benadryl (diphenhydramine)
Pepcid (famotidine)
Reglan (metoclopramide)
We also feature additional saline for a cost of $50, as well as NAD+starting around $200 in the IV, depending on the dosage around $200 depending on the dosage. Whatever type of personalization you need for your IV treatment, our medical team can make it happen.
How to Book a Mobile IV in Avondale
Dehydration can make you feel sluggish, sick, and out of sorts, but with IV therapy in Avondale, you can beat the AZ heat and stay hydrated all year long. Say goodbye to your nastiest symptoms and start living the healthy life you deserve.
If you have any questions about the safety and effectiveness of IV therapy in Avondale, reach out anytime. Whenever you're ready, contact us to book an appointment and get your IV treatment today. 
Why do people get mobile IV therapy in Avondale?
IV infusions at home, the office, or other locations offer the ultimate convenience. Our flexible hours (from 8 a.m. to 8 p.m. daily) allow you to book IV therapy on your schedule, including evenings or weekends. You also don't have to travel anywhere and wait for treatment when you can get a mobile IV at home instead, which is great when you're sick or especially busy. Try us for IV infusions in Avondale.
Is IV therapy worth it?
Of course! It's a valuable wellness tool, and our affordable prices give you even more value for the money. IV therapy is fast-acting, effective and makes a noticeable difference in your well-being. Your health should always be your first priority, and you can get the personalized infusions you need with our Avondale IV therapy.
How often do I need to get IV therapy?
If you want regular wellness support, we recommend scheduling your infusions every couple of weeks for consistency and optimal results. Of course, you can also get IV therapy on an as-needed basis when you need symptom relief from illness or a medical condition. Talk to us about your wellness goals, and we'll find a schedule that meets your needs.
Contact Us
Find out why Mobile IV Nurses is the leader in IV therapy in Avondale. Book an appointment with our team now!