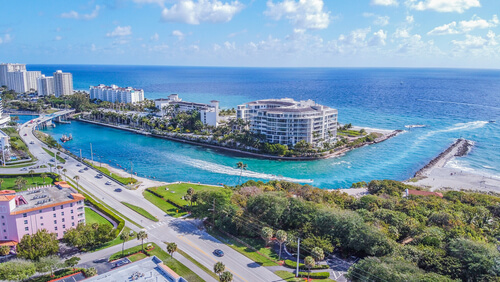 IV therapy is one of the most convenient and effective forms of wellness support. This innovative treatment is extremely versatile, with many different uses. It relieves symptoms of various health conditions and helps you achieve your overall wellness goals for a more vibrant, energized life.
Mobile IV Nurses is the leading provider of IV therapy in Boca Raton. Contact us today to experience the transformative power of drip IV treatment.
The Best IV Service in Boca Raton
At Mobile IV Nurses, you can trust us with your health. We partner with each of our patients to develop a treatment plan designed to deliver the best results. Here are just a few of the many reasons why we're the best choice in Boca Raton for IV therapy:
Convenience: Our mobile IV treatment brings treatment to the location of your choice. We eliminate the need to wait for treatment at a busy hospital emergency room or urgent care clinic. You can relax and receive IV therapy at your home, office, or hotel room.
Experience: Every member of our team has a strong medical background, with the expertise needed to provide effective IV treatment to patients.
Quality: We use only the best medical-grade products in our treatments. These powerful saline solutions, vitamins, minerals, supplements, and medications create positive changes in your health and well-being.
Affordability: All of our drip IV treatments are reasonably priced so everyone can try IV therapy and see the difference it can make in their lives.
Personalized Care: We take the time to get to know our patients, and we ensure their comfort and safety at every stage of treatment. Mobile IV Nurses also helps you find the right treatment for your specific needs, customizing your drip bag if needed so you can get the most out of IV therapy.
What Is Mobile IV Nurses?
Mobile IV Nurses delivers the best mobile IV therapy in Boca Raton. Professional registered nurses perform all our IV treatments, following rigorous care and safety protocols.
What Can a Mobile IV Be Used For?
Mobile IV Nurses offers several drip IV bags, including the popular Myers' Cocktail. We can also customize IV treatments with additional supplements or medications, according to your needs. IV therapy has many uses that can address:
Dehydration
Cold, flu, and illnesses
Hangovers
Morning sickness
Altitude sickness
Workout recovery
Anti-aging support
How Much Does a Mobile IV Cost in Boca Raton?
Our affordable IV pricing packages start at $100, and they include travel fees for our mobile service. Extra supplements are $25 each. They include:
B Complex
Methylcobalamin (Vitamin B12)
Glutathione
Magnesium
Zinc
Vitamin C
Taurine
NAD+
Toradol (ketorolac)
Zofran (ondansetron)
Benadryl (diphenhydramine)
Pepcid (famotidine)
How to Book a Mobile IV in Boca Raton
Change your health and well-being with Mobile IV Nurses, and get ready to experience our exceptional IV therapy in Boca Raton, Florida. Contact us online today.