Have you been feeling worn down lately? Struggling to get through the workday? Or just can't muster enough energy to enjoy your weekends? You're not alone. A recent poll reported that 3 out of 5 Americans feel more exhausted than ever before. We're all feeling a little sick, stressed, and worn out. 
But we have some good news: It doesn't have to be this way! It is possible to feel refreshed, revitalized, and energetic once again. You just need to give your body the vitamins and minerals it needs to fully rejuvenate — and Mobile IV Nurses is here to help.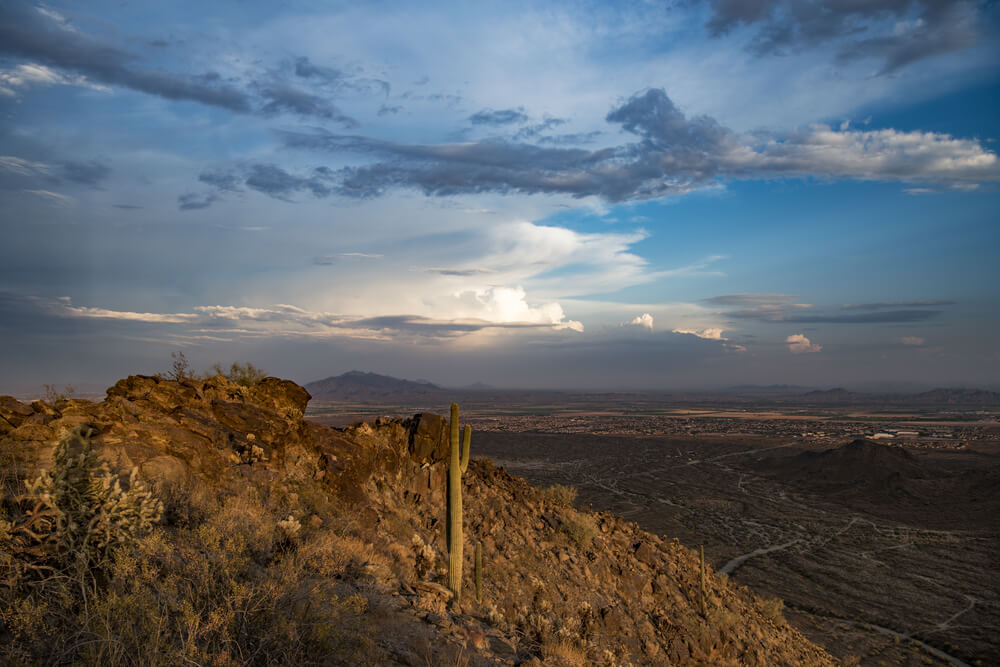 The Best IV Service in Buckeye
Mobile IV Nurses offers IV therapy in Buckeye, AZ, which is just one of the many areas we serve around the state. We bring IV bags filled with fluids, vitamins, and minerals straight to your door, helping your body heal from the comfort of your home. You can sit back and relax while your body absorbs the ingredients you need to feel your best.
What sets us apart from the rest? Two words: quality and safety. Our IVs consist of the highest-quality vitamins, minerals, supplements, and medications, giving you the greatest benefit as quickly as possible. And thanks to our team of experienced registered nurses and certified paramedics, you can be certain that you'll be safe and comfortable throughout your entire IV treatment. 
What Can a Mobile IV Be Used For?
Our patients use mobile IV therapy in Buckeye to treat a variety of symptoms. Some are nursing a hangover after a night out and need fast relief. Others are suffering from chronic migraines and need extra hydration to fight their worst symptoms. And, of course, some are simply tired and want all-natural energy support.
IV therapy can even be useful when you're trying to lose weight, training for a marathon, or simply looking to enhance your fitness routine. Get an infusion before your workout for energy support that can help you reach a new personal best, or try some post-workout IV therapy for a faster recovery. Get one of our IV treatments in Buckeye for:
Dehydration
Nausea
Headaches
Illness (colds, flu, food poisoning, etc.)
Hangovers
Altitude sickness
Morning sickness
Allergies
Jet lag
Chronic medical conditions (asthma, migraines, etc.)
Anti-aging and energy support
And more!.
We can help you feel better! Contact us for effective and responsive Buckeye, AZ mobile IV service.
The Science Behind IV Therapy 
The science behind IV therapy is straightforward. Nutritional deficits and illness lead to side effects. IV infusion delivers hydration, vitamins, and nutrients directly into the bloodstream, bypassing the gastrointestinal system. In 45 minutes or so, patients receive the hydration that could take them hours to obtain by drinking fluids. 
Attempts at IV treatment date back to the Middle Ages. However, IV treatments first became commercially available 90 years ago, in the 1930s. IV therapy entered wider use in the 1950s with the invention of plastic and the subsequent use in catheters. By the 1960s, IV therapy was common in hospitals. Today, it is among the most widely used treatments in medicine.
According to Dr. Sam Torbati, co-chair of Emergency Medicine at Los Angeles' Cedar-Sinai Medical Center, "For the most part, people report feeling better after these treatments because it's a rapid way to receive hydration." 
Of course, it is essential that patients receive IV therapy in a clean environment administered by trained professionals using sterile needles. That is what you receive from the experienced team at Mobile IV Nurses. Complications, such as infections or vein irritation, can arise if the IV is not administered properly. Our nurses and paramedics must follow all guidelines and monitor the patient carefully throughout the IV treatment. 
How Much Does a Mobile IV Cost in Buckeye?
Mobile IV Nurses offers several different packages for our IV therapy in Buckeye, starting at $100 for a saline-only drip bag and going up to $395 for our signature premade IV blends. You can also add ingredients to any package, starting at $25 each. Our prices are designed to give you plenty of possibilities, so you can find the infusion that's good for both your health and budget. 
Vitamin Add-ins include:
Vitamin C
B Complex (vitamins B1, B2, B3, B5, and B6)
Methylcobalamin (Vitamin B12)
Glutathione
Magnesium
Zinc
Taurine
Biotin
Amino Acid Blend
L-Carnitine
You may also add medications to your IV for $25 each:
Benadryl (diphenhydramine)
Pepcid (famotidine)
Reglan (metoclopramide)
Toradol (ketorolac) ($35)
Zofran (ondansetron)
You can also add an additional liter of saline for $50


NAD+ is another extra to consider for your IV therapy in Buckeye. NAD+ stands for nicotinamide adenine dinucleotide, which is a coenzyme the body produces to help create energy. An NAD+ IV replenishes the low levels that occur when we age and our production of the coenzyme decreases. Try NAD+ to feel refreshed and rejuvenated mentally and physically — pricing is dosage-dependent, starting at $1/mg.
You can also get intramuscular (IM) injections at Mobile IV Nurses. We offer the following IM injections at $35 each:
Lipo C
Toradol
Zofran
Vitamin B12
Vitamin D3
And more!
We're the best Buckeye, AZ, mobile IV provider. Contact us now to see why!
How to Book A Mobile IV In Buckeye
Book an appointment with Mobile IV Nurses today. We'll have a team at your door as soon as possible, so you can stop feeling worn out and get your energy back.
Buckeye, AZ FAQs
1
Can I get an IV at home?
Of course! We specialize in mobile IV therapy in Buckeye. That means we'll come to your home, office, hotel room, gym, or almost any other location that works for you. Many people prefer our IV service because it offers the ultimate in convenience and flexibility. Just provide a space where you can relax comfortably, and we will take care of the rest!
2
How does IV therapy work?
First, our team will check your vitals and review your health history before getting started. Then the drip line is gently inserted into your arm and connected to the IV bag. The IV fluids flow down the line and into your bloodstream for fast-acting, maximum absorption of the vitamins and minerals. (That's better than an oral medication or supplement that first goes through your digestive system.) The entire infusion session takes 45 to 60 minutes with no downtime afterward.
We think so! IVs can be powerful tools for optimizing your well-being, so you feel like the best version of yourself. And when you call us for IV therapy in Buckeye, AZ, you can take advantage of our affordable prices and consummate patient care. We give you fantastic value for your money.
4
What are your hours of operation?
We schedule IV therapy between 8 a.m. and 8 p.m. daily, so you get the convenience of evening and weekend appointments. And you can schedule in advance if you need an IV infusion in Buckeye at 2 a.m. — we offer 24-hour service, depending on team member availability.