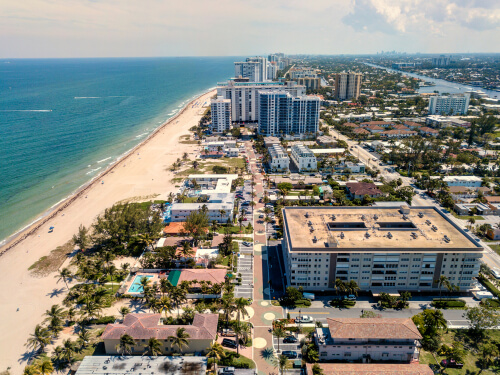 Mobile IV Nurses is a top provider of IV therapy in Pompano Beach. Our high-quality infusions and experienced team members ensure you get the best possible IV experience. You can trust us to take care of your health, whether you need rapid symptom relief or enhanced overall wellness.
Mobile IV therapy in Pompano Beach brings treatment straight to you, no matter if you're at home, at the office, or in a hotel room. You no longer have to waste time getting to and from the doctor's office for treatment, allowing you more space to get work done or hang with friends and family.
IV therapy is powerful and versatile. Our drip bags deliver vitamins, minerals, and other wellness-supporting ingredients directly into your bloodstream. That means you get maximum absorption of these powerful ingredients for fast, optimal results. Contact us today to schedule your appointment for superior IV therapy in Pompano Beach, FL.
The Best IV Service in Pompano Beach
In Pompano Beach, IV therapy is seamless with Mobile IV Nurses. There are several advantages to partnering with us for your IV treatment:
Expertise: We've hired a team knowledgeable of IV therapy. Each member possesses a strong medical background. They also follow rigorous performance and safety standards that always put patient well-being first.
Convenience: Our team members come to you with mobile IV therapy in Pompano Beach. You give us the location — your home, office or hotel room — and we'll be there.
Excellence: Quality is our mantra for everything we do, whether it's our medical-grade IV ingredients, exceptional customer service, or patient-focused care.
Individualized IV therapy: We take time to get to know you, your health goals, and your medical history so we can develop the right course of IV therapy for you. Our team members can also help you add ingredients to customize your drip bag for optimal results.
Contact us for IV therapy in Pompano Beach that will make a true difference in your health and well-being!
What Is Mobile IV Nurses?
Mobile IV Nurses was started with the mission of bringing quality IV treatment straight to our customers, offering them the power of an IV without having to waste time with clinics and hospitals. Our team is made up of registered nurses that go above and beyond to provide the best IV care. Our staff shares a commitment to changing people's lives for the better with IV therapy.
What Can a Mobile IV Be Used For?
Our IV treatments in Pompano Beach, FL help patients:
Recover from symptoms associated with sun and heat exposure after a day boating or parasailing off Pompano Beach.
Get over jet lag symptoms after traveling here on vacation.
Rehydrate after a sunny day of golf at the Palm-Aire Country Club.
Recover after getting sun-baked during a day on the beach or taking a dip in the water.
Rebounding from a night of partying at the local clubs or in nearby Fort Lauderdale.
And much more!
IV therapy is ripe with possibilities because it is effective for a variety of health objectives. You can try a Myers' Cocktail for fatigue relief, one of our specialty IV drip bags, or a personalized blend with special ingredients such as glutathione or NAD+. IV therapy addresses:
Dehydration
Illnesses such as cold and flu
Hangovers
Altitude sickness
Morning sickness
Workout recovery
Chronic medical conditions such as migraines
Anti-aging support
Weight-loss support
Headaches
Nausea
Allergies
Jet lag
Fatigue
Many of our customers also use IVs to support their long-term health. After all, IV treatment can assist nutrient absorption in the body while also making sure you stay hydrated throughout the day. In the long run, this will reduce your chance of illness and help you recover faster if you happen to catch something. Plus, mobile IV therapy in Pompano Beach, FL can help reduce stress and increase the overall quality of your life.
Users of IV treatment have found increased mental clarity and energy from consistent treatment, helping them chase their dreams and do more things with their day.
We will help you find the best IV package for you. Contact us to learn more about mobile IV therapy in Pompano Beach, FL.
Soothe Your Hangover Using IV Therapy
Whether you've had multiple or it's your first time, hangovers can make you feel awful. You may experience symptoms like:
Nausea
Vomiting
Pounding headaches
Sensitivity to light and noise
When you want to reduce the severity of your symptoms and start feeling better faster, consider mobile IV therapy in Pompano Beach. Mobile IV Nurses can come to your residence to administer IV treatment. Getting an IV infusion can help your body recover faster from a hangover because you get the necessary vitamins, minerals and electrolytes to reduce your symptoms.
Relieve Morning Sickness With IV Treatment
Morning sickness can make it challenging for pregnant women to get through the day. While the symptoms may make you feel bad, they can also make it hard to obtain the necessary vitamins, electrolytes, minerals and fluids you and the baby need for a healthy pregnancy. One way you can get your essential nutrients while helping mitigate your morning sickness symptoms is by receiving home IV therapy in Pompano Beach.
Mobile IV Nurses will come to your location and provide IV infusions with ingredients that are safe for you and your baby. They can help increase your energy while rehydrating your body and relieving your symptoms.
Ease Your Migraines Using IV Infusions
Your migraine symptoms can be so severe that it's hard to get out of bed, making it difficult to complete your daily tasks. Consider getting IV infusions when you suffer from frequent migraines or headaches and want another way to get relief. IV treatment is an excellent way to reduce pain quickly. Mobile IV Nurses can help you start feeling better when you have migraines because we offer IV infusion therapy near Pompano Beach. We'll come to you for treatment so you can remain comfortable while overcoming your migraine symptoms.
Support Your Food Poisoning Recovery With IV Therapy
Recover from food poisoning faster using IV therapy to get the nutrients and fluids your body needs as it fights the illness. Your symptoms make it difficult to keep food and water down, which is how you get nutrients to recover. An IV treatment will help you gain the vitamins, minerals and electrolytes your body has lost because of your food poisoning symptoms. When you need IV therapy, let Mobile IV Nurses come to you.
Alleviate Dehydration Through IV Treatment
If you're dehydrated and drinking water isn't enough to help your body retain fluids, it's time to try IV hydration therapy. IV treatment can help you get the fluids and electrolytes your body needs to be healthy and function. Whenever you need IV hydration in Pompano Beach, Mobile IV Nurses is here to help.
How Much Does a Mobile IV Cost in Pompano Beach?
You'll appreciate the affordable prices for our different packages. Mobile IV drip bags range in price with the option to add on supplements and medications.
Add-in vitamins :
Vitamin B12 (methylcobalamin)
B Complex (B1, B2, B3, B5 and B6)
Glutathione
Magnesium
Zinc
Vitamin C
Taurine
Biotin
Amino Acid Blend
L-Carnitine
Add-in medications:
Reglan (metoclopramide)
Toradol (ketorolac)
Zofran (ondansetron)
Benadryl (diphenhydramine)
Pepcid (famotidine)
Other special add-ins include 1 liter of extra saline solution and NAD+. NAD+ (formally called nicotinamide adenine dinucleotide) can support improved mood, sharper brain function, anti-aging regimens and so much more!
Finally, don't forget our intramuscular (IM) injections when your wellness needs a shot in the arm:
Vitamin D3
Vitamin B12
Lipo C
Zofran
Toradol
And more!
We're happy to answer any of your questions so you get the personalized service you deserve. Get in touch with us for IV therapy in Pompano Beach.
How to Book a Mobile IV in Pompano Beach
We're ready to help if you're looking for premium-quality IV therapy in Pompano Beach, Florida and the other areas we serve in cities around Arizona and Florida. Book an appointment today to get started with mobile IV therapy.
Can I get IV therapy at home?
At home, the office, the gym–you can choose a convenient location with our mobile IV therapy in Pompano Beach or another of our service areas. We provide all the necessary IV equipment, while you just need to supply a comfortable space for the 45- to 60-minute IV therapy session.
What are the benefits of at-home IV therapy?
You get flexibility in scheduling your appointments with our service that comes to you between 8am and 8pm You can fit your infusion into your lunch hour, your evening routine, or your weekend. At-home IV therapy also offers privacy you don't get in an IV bar or a med spa. And when you're sick and can't get out of bed, IV therapy is there to ease your symptoms so you feel better fast.
What is the Myers' Cocktail?
One of our best-selling IV packages, the Myers' Cocktail reduces fatigue so you feel re-energized, plus it's a great source of rehydration when you need to bring your body's fluid levels back in balance. The Myers' Cocktail has vitamins B-12 and C, B Complex vitamins, glutathione, zinc, and magnesium; our Ultimate Myers' Cocktail features the same vitamins as the Myers' Cocktail but also includes higher doses of vitamin C and glutathione.
Contact Us!
Ready to try the top choice for IV therapy in Pompano Beach, FL? Trust your well-being to Mobile IV Nurses and book an appointment today. Feel better without having to leave your home with our mobile treatment. We are open from the hours of 8 a.m. to 8 p.m.