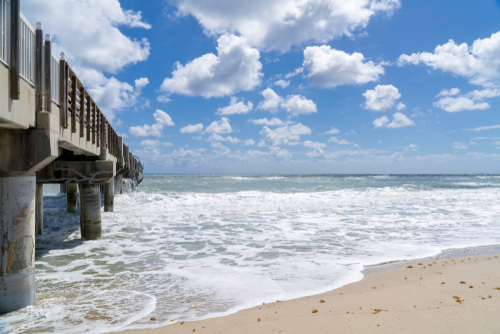 Lake Worth, Florida is a little slice of paradise. It's a beautiful, beachside city where you can soak up the sun and really live the good life. 
… that is, until you wake up hungover on Sunday morning. 
Don't let last night's party make you feel down today! Mobile IV Nurses offers IV therapy in Lake Worth that can help you recover from that hangover and feel good as new. With our help, you could be ready to hit the town in time for brunch. 
The Best IV Service in Lake Worth
We are a team of registered nurses dedicated to delivering high-quality IV therapy in Lake Worth, FL. We are one of the most trusted providers of IV vitamin therapy — and we've earned that reputation thanks to our stellar quality treatments and excellent service. 
All our infusions are made with medical-grade saline, vitamins, minerals, and medications. These "goodies" help improve your health at the cellular level, giving you everything you need to recover from the inside out. And here's the best part: you don't have to go anywhere! Our team will bring our IV treatments straight to you, so you can manage your symptoms in the comfort of your home, office, or hotel.
What Can a Mobile IV Be Used For?
Our patients use mobile IV therapy in Lake Worth to help them recover from many different health conditions. 
Some patients are fighting a cold or the flu and need extra vitamins to support their immune system. Some are nauseated thanks to morning sickness, food poisoning, a hangover, or other illnesses, and they need fluids and anti-nausea medication quickly. Others are simply tired out from a long week at the office and need an all-natural energy boost from some extra vitamins and minerals.
Whatever you're feeling, we know that we can find an IV treatment in Lake Worth that will meet your needs and help you feel better.
How Much Does a Mobile IV Cost in Lake Worth?
At Mobile IV Nurses, we have many different packages for mobile IV therapy in Lake Worth, FL. These packages range from $125 to $395, depending on which vitamins and minerals you want in your IV. We also offer pure saline for $100 for patients who want to rehydrate without any extra vitamins and minerals. 
And if you want to give your vitamin therapy a little extra power? We can do that, too! We can add ingredients to any IV starting at just $25 each. These add-ins can help you target your specific symptoms and give you a custom infusion that won't break the bank.
How to Book a Mobile IV in Lake Worth
If you're feeling hungover, under the weather, or simply tuckered out, let Mobile IV Nurses help you get back on your feet. We have teams of nurses in Lake Worth and the other areas we serve around Florida, so we're ready to come to your door ASAP!
You can contact our team today if you have any questions about IV therapy in Lake Worth or if you'd like to book an appointment.