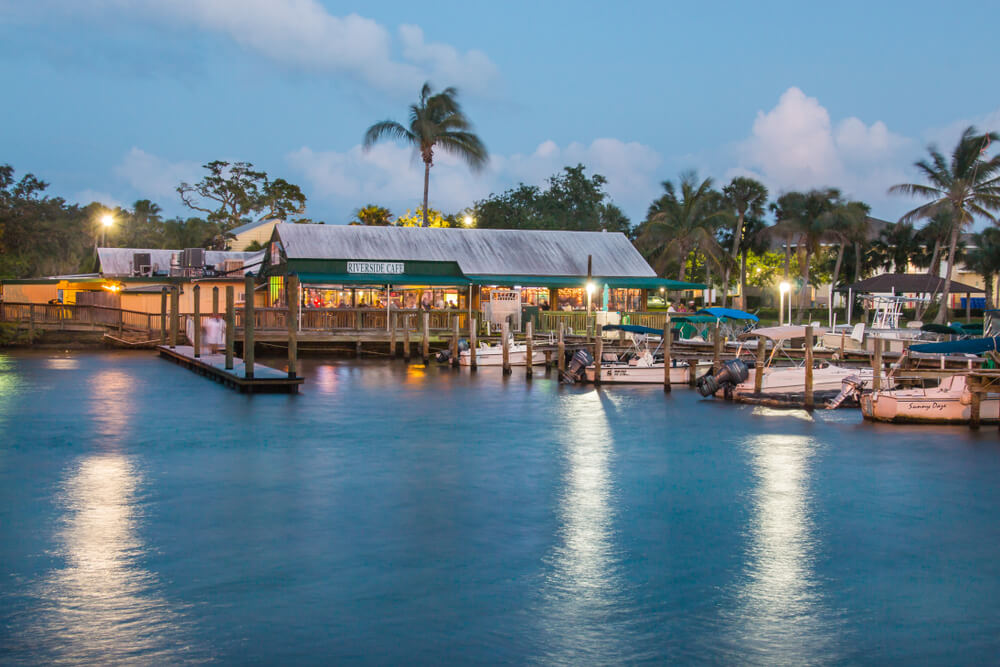 Let's be honest; sometimes, staying healthy can seem confusing. There's always some new fad diet, superfood, or exercise craze sweeping the nation — and they all claim to be the best way to keep your body strong.
But if you ask us, being healthy and feeling great is all about putting the right nutrients into your body. That's why Mobile IV Nurses offers vitamin-rich IV therapy in Vero Beach and all throughout Florida. Our IV treatments can help you fight illnesses, replenish your body, and feel better than ever. Book an appointment today!
The Best IV Service in Vero Beach
Mobile IV Nurses is one of the top-rated providers of IV therapy in Vero Beach, FL — just one of the many areas we serve. We give our patients high-quality IV treatments that supply your body with everything you need to feel your best!
How does it work? Our IVs are filled with vitamins, minerals, supplements, and medications that help support your body's essential functions. The IV sends all this good stuff directly into your bloodstream, where your body can absorb it quickly and in large quantities. The result is a powerful treatment that helps relieve your worst symptoms fast. In fact, most patients see results in as few as 30 minutes.
And when you get IV therapy in Vero Beach from Mobile IV Nurses, you don't have to worry about driving to a doctor's office. We'll come to you! Our team brings our IV services to your house, office, or hotel so you can enhance your health without even leaving the couch.
What Can a Mobile IV Be Used For?
Mobile IV Nurses offers several different packages, which feature unique "cocktails" of ingredients. This wide variety allows our patients to use mobile IV therapy in Vero Beach for many different health conditions.
Are you suffering from chronic migraines? We have an IV that can help reduce your worst symptoms. Sore after a long workout? Our IVs can speed up your recovery. Are you struggling with nausea caused by morning sickness, food poisoning, or a hangover? We can help you settle your stomach and feel better almost instantly. Try IV therapy for:
Dehydration
Illness (cold, flu, etc.)
Hangovers
Headaches
Altitude sickness
Jet lag
Immune support
Low energy and fatigue
Chronic health conditions (asthma, allergies, etc.)
Anti-aging support
Weight-loss support
No matter what has you feeling down, our IV treatments in Vero Beach can get you back on your feet and feeling good as new!
Recover After Visiting the McKee Botanical Garden
The McKee Botanical Garden isn't just a slice of tropical paradise in Vero Beach — it's on the National Register of Historic Places for its conservation efforts. Jungle foliage covers the botanical garden's 18 acres to create what is billed as "a wild place of natural beauty." Visitors come for the exhibits, special events, and classes, while younger guests are drawn to the wonders of the Children's Garden.
But a tropical climate can get hot pretty quickly. Sweating, especially during physical activity, can dehydrate you if you don't drink enough fluids. When this happens, you may feel woozy, fatigued, or achy. These are signs you need to replenish your body's fluid levels ASAP. Our IV therapy in Vero Beach helps you feel recharged because it rehydrates fast, minimizing the uncomfortable symptoms of dehydration. Plus, our mobile service allows you to rest and relax so you can feel like yourself again.
Mobile IV Packages & Extras
We offer a range of packages in Vero Beach, so you can choose the option that's best for your specific needs. You can also add ingredients to any IV for extra vitamins and minerals. Add vitamin C for extra immunity support, additional taurine for a feeling of increased energy, or anything else that meets your health needs.
Our add-in ingredients include:
B Complex
Vitamin B12
Vitamin C
Glutathione
Magnesium
Taurine
Zinc
Benadryl (diphenhydramine)
Zofran (ondansetron)
Toradol (ketorolac)
Reglan (metoclopramide)
Pepcid (famotidine)
Want to experience customized IV therapy in Vero Beach, FL? Contact Mobile IV Nurses for a personalized IV infusion.
How to Book a Mobile IV in Vero Beach
At Mobile IV Nurses, we are dedicated to helping you stay healthy and feel great. Contact us today for mobile IV therapy in Vero Beach.Call or text us at (786) 841-0763, send an email to [email protected], or book an appointment online.
FAQs
1
How often should I get IV therapy?
That depends on why you're getting IV therapy. If you're feeling ill or out of sorts, you may only need an infusion to get symptom relief. People with chronic health conditions such as migraines or allergies may get IV therapy anytime they have a flare-up and want to alleviate those symptoms. If you're using IV therapy to feel heightened energy, support overall wellness, or help with athletic conditioning, you may incorporate infusions into a regular treatment schedule. When you contact us for mobile IV therapy in Vero Beach, we'll discuss your wellness goals and health history to develop an IV regimen.
2
How long does IV therapy last in the body?
The effect of the IV ingredients can last for days or even weeks, but the length of time depends on individual factors such as your general state of health, your age, the type of IV you're getting, and more.
3
Are IV treatments worth it!?
Definitely! Our IV infusions contain medical-grade, high-quality ingredients, giving your body the best vitamins, minerals, and electrolytes. Also, these fluids get to work quickly, so you can feel the effects faster than you would with an oral supplement or medication that needs to pass through the digestive tract. And IV therapy's versatility makes it ideal for any number of health issues. Contact us to see how IV therapy in Vero Beach, FL, can help you!