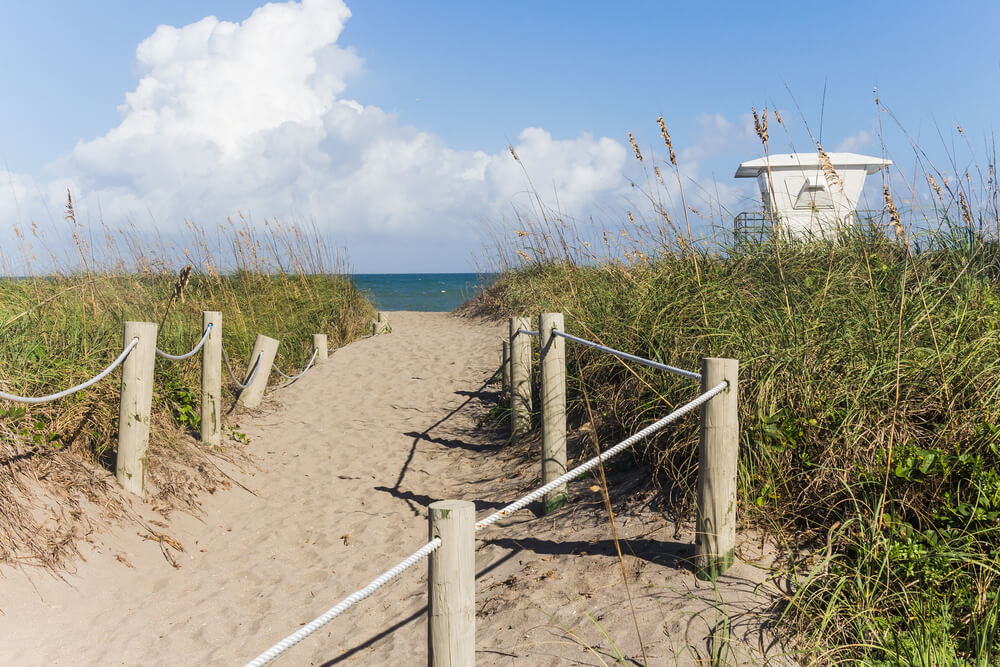 If you ask us, the two most valuable things a person has are their health and their time. Of course, these two things are directly connected. When you don't have the time to take care of your body, your health suffers. And when you're sick, you don't have the time to do the things you need to do.
But these days, there is one wellness practice that you can use to make you healthy and save time: mobile IV therapy. Here at Mobile IV Nurses, we provide fast and effective IV therapy in Fort Pierce, FL, so you can feel your best without interrupting your busy schedule. No waiting at the hospital or clinic, no recovery time — just fast, effective relief from all your worst symptoms.
The Best IV Service in Fort Pierce
Mobile IV Nurses is one of the highest-rated providers of IV therapy in Fort Pierce. We're dedicated to helping patients like you maintain health and hydration all year long. We use high-quality vitamins, minerals, supplements, and medications in our IVs to ensure a top-quality experience.
We also offer unique wellness treatments like NAD+ infusions. NAD+ is very important for our cellular health, but as we age, our bodies produce less and less. With our IV therapy in Fort Pierce, you can restore your NAD+ levels and enjoy benefits like increased energy, fewer mood swings, and DNA repair that may help promote younger-looking skin.
When you get an IV treatment from us, you're not just getting a great product and exceptional service. Our teams will bring mobile IV therapy in Fort Pierce directly to your home, office, or hotel, and our registered nurses are highly trained and experienced to ensure your safety.
What Is Mobile IV Nurses?
We started this company because we knew, based on our extensive healthcare experience, that patients needed a solution that worked for them. We don't want our patients to worry about scheduling, insurance payments, or other frustrating issues so common in today's wellness industry. Our mobile IV therapy in Fort Pierce gives them convenience, personalized care, and high-quality results.
It was important to us to build a team of knowledgeable, compassionate professionals. The registered nurses we work with are consummate pros in IV therapy, and they play a large part in our success. They place a premium on patients' comfort and safety, and they make mobile IV therapy a restorative experience that creates positive change. See the difference when you use Mobile IV Nurses for IV therapy in Fort Pierce.
What Can a Mobile IV Be Used for?
IV therapy floods your cells with vital nutrients and plenty of fluids, which can support your body's overall health and wellness. Because of this, IV treatments are effective against a wide range of health conditions. Our patients use IV therapy in Fort Pierce, FL, to treat symptoms related to migraines, hangovers, stress, soreness, constipation, and much more — and our patients typically see results in as little as 30 minutes.
We have helped moms-to-be manage their morning sickness. We've given athletes the energy they need to reach a new personal best at the gym. And we've even helped people manage symptoms related to mood disorders like anxiety and depression. Our IV treatments in Fort Pierce can work wonders for your health — no matter what you're feeling. Contact us for help with:
Recover After Visiting the Summer Crush Vineyard & Winery
A tasting at Summer Crush Vineyard and Winery is a great way to spend an afternoon in Fort Pierce, but if you have one glass too many, you'll be feeling it the next day! Luckily, Mobile IV Nurses has teams of registered nurses nearby, ready to help manage your hangover symptoms with IV therapy in Fort Pierce.
Our IV treatments combat dehydration, which is the culprit behind headaches, fatigue, and other nasty hangover symptoms. We can even add additional vitamins or Zofran (an anti-nausea medication) to help you feel healthy and hangover-free in no time!
Best of all, you don't have to go anywhere to get your treatment. Mobile IV Nurses brings our high-quality IV therapy to you, so you can recover in the comfort of your own home. Our infusion sessions typically take 45 to 60 minutes, and you can get right back to your busy day when you're done.
How Much Does a Mobile IV Cost in Fort Pierce?
Mobile IV Nurses offers several different packages for our mobile IV therapy in Fort Pierce. These range in price from $100 to $395, so you can always find the treatment that works best for you.
Not seeing exactly what you want? You can also add ingredients to any of our IV "cocktails." Assorted vitamins and minerals start at just $25 each, so you can create the IV treatment that meets your health needs at a price you can afford.
Vitamin add-ins include:
Amino Acid Blend
B Complex
Biotin
Glutathione
Magnesium
L-Carnitine
Taurine
Vitamin B12 (methylcobalamin)
Vitamin C
Zinc
Medication add-ins include:
Benadryl (diphenhydramine)
Pepcid (famotidine)
Reglan (metoclopramide)
Toradol (ketorolac) ($35)
Zofran (ondansetron)
How to Book a Mobile IV in Fort Pierce
Don't wait another minute to improve your health in a fast and effective way. Contact Mobile IV Nurses today to book an appointment for IV therapy in Fort Pierce or any of the other areas we serve. We know that you'll love the benefits you get from your IV therapy in Fort Pierce!
FAQs
Is IV therapy worth it?
It sure is! Your body needs fluids, vitamins, and minerals to function appropriately, and too many of us don't get enough (especially when we're feeling sick or after a wild night out). This leads to dehydration, which can contribute to symptoms like nausea, headaches, and general fatigue.
When you get IV therapy in Fort Pierce, FL, you are sending those essential vitamins and minerals into your bloodstream, where the body can readily absorb them immediately. This gives you faster results than oral supplements or drinking water (though we recommend you drink water, too), so you can start feeling your best ASAP.
How long does IV therapy take to kick in?
Most of our patients notice symptom relief within 30 minutes of receiving their IV. However, the answer here depends on many factors, including your current health and the contents of the IV.
For example, someone who is seriously dehydrated might notice the benefits of their treatment before someone who is already hydrated. Similarly, someone with a migraine will find relief if their IV contains more minerals like magnesium, which target migraine symptoms. This is why we offer vitamin add-in options!
How long will my IV therapy last?
IV therapy gives your body plenty of vitamins and minerals, and these tend to stay in your system for a while after your treatment. But how long, exactly? That depends on your health, your wellness routine, and your activity level. Our patients who get regular mobile IV therapy in Fort Pierce usually get treatments every two weeks.