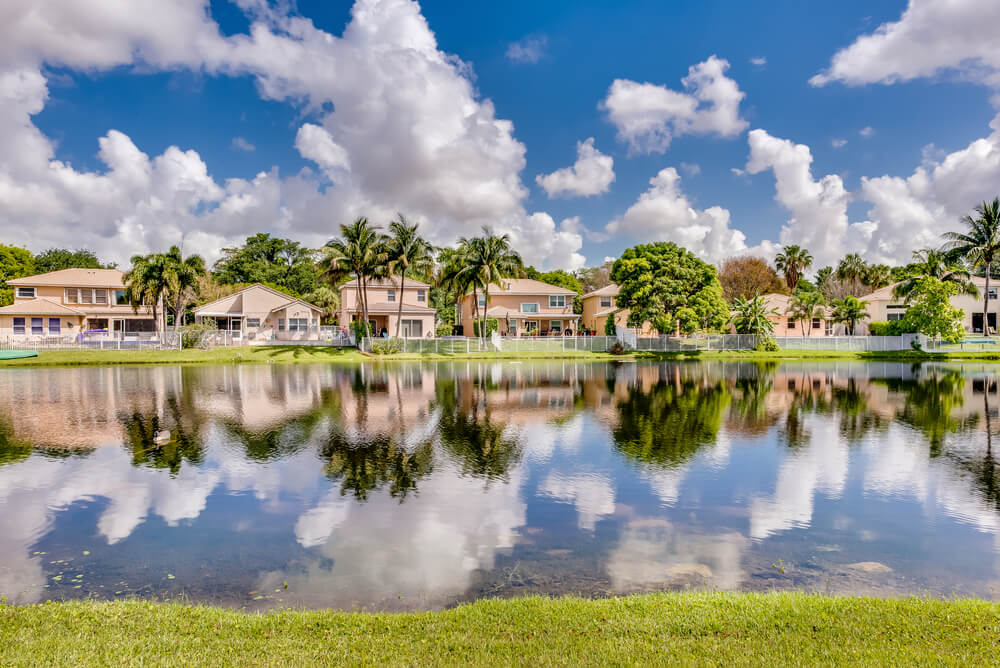 IV therapy is a fantastic wellness tool, and you can get the most out of it with Mobile IV Nurses. We offer IV treatments in Coconut Creek that replenish your body by giving it the vitamins and minerals it needs, whether you're recovering from illness or enhancing your overall well-being.
Experience the versatility of IV therapy with our different packages that address many common health issues. These include:
Recovering from a night of partying after hitting the jackpot at Seminole Casino Coconut Creek.
Rehydrating after too much fun in the sun at Butterfly World or hiking at the Fern Forest Nature Center.
Feeling your best while participating in your favorite athletic endeavor, from paddleboarding to horseback riding to working out at one of Coconut Creek's many gyms.
Book an appointment with Mobile IV Nurses for IV therapy in Coconut Creek that recharges and empowers you!
The Best IV Service in Coconut Creek
You can rely on us for unmatched mobile IV therapy in Coconut Creek. We offer:
Convenience: Contact us, and we will come out as soon as possible to your home, office, hotel room, or other location that works best for you.
Superior quality: You get the assurance that comes with medical-grade IV products, such as vitamins, minerals, and other supplements.
Experience: Our trusted team features registered nurses with extensive expertise in IV therapy.
Personalization: We'll work with you to find an infusion that meets your needs and help you add ingredients to your IV drip bag for the best results.
Affordability: We want everyone to experience the benefits of IV therapy, so we offer our packages at reasonable prices.
Safety: Our team members are knowledgeable in all aspects of IV therapy, so you get the best possible experience.
Contact Mobile IV Nurses for IV therapy in Coconut Creek. We're standing by and ready to help you!
What Can a Mobile IV Be Used For?
There are many ways we can help you feel better with mobile IV therapy in Coconut Creek. Use it for:
Dehydration
Illnesses
Hangovers
Nausea
Headaches
Immune system support
Athletic recovery and conditioning
Fatigue or decreased energy
Altitude sickness
Jet lag
Morning sickness
Weight-loss support
Anti-aging support
Chronic medical conditions such as migraines
IV therapy can work faster, and more effectively, than oral solutions. This is because a pill or liquid loses potency as it makes its way through your digestive tract before entering the bloodstream. However, IV infusions bypass that process and go right into the bloodstream for maximum absorption.
Our wide range of drip IVs include the popular, fatigue-fighting Myers' Cocktail, NAD+ therapy for wellness support, and so much more. Contact us to learn more about our packages for IV therapy in Coconut Creek, FL!
How Much Does a Mobile IV Cost in Coconut Creek?
Enjoy the affordability of IV therapy in Coconut Creek with Mobile IV Nurses. Our drip IV packages start at $100 for a saline-only drip bag and go up to $395 for some of our signature infusions. Extra supplements and medications (add-ins) start at $25 each. These include:
Supplements:
Vitamin C
B Complex (vitamins B1, B2, B3, B5, and B6)
Methylcobalamin (vitamin B12)
Glutathione
Magnesium
Zinc
Taurine
Biotin
Amino Acid Blend
L-Carnitine
Medications:
Benadryl (diphenhydramine)
Toradol (ketorolac)
Zofran (ondansetron)
Pepcid (famotidine)
Reglan (metoclopramide)
We're also the team to call if you want to experience the anti-aging benefits of NAD+ IV therapy in Coconut Creek at an affordable price. Your body produces the coenzyme nicotinamide adenine dinucleotide to help convert food to energy, but NAD+ production levels off with age. NAD+ IV reportedly slows down the signs of aging, so you feel good mentally and physically. NAD+ prices are dosage-dependent, starting at $200 for 100mg. Finally, you can add 1 liter of extra saline to an IV bag for $50(for those who qualify), giving you an extra infusion of fluids and electrolytes.

You can also get a potent intramuscular (IM) injection with Mobile IV Nurses. These injections cost $35 each:

Lipo C
Toradol
Zofran
Vitamin B12
Vitamin D3
See why we're the experts in mobile IV therapy in Coconut Creek. Give us a call today!
How to Book a Mobile IV in Coconut Creek
We've earned a reputation for excellence in the many areas we serve throughout the state. Book an appointment today for the best IV therapy in Coconut Creek, FL.
FAQs
Q: How does mobile IV therapy work?
A: We come to your location with all the equipment needed for the 45- to 60-minute session. You can get mobile IV therapy in Coconut Creek anytime between 8 a.m. to 8 p.m. every day (call us about 24-hour service availability). With mobile IVs, you get all the benefits of IV therapy without traveling or waiting for service.
Q: Is IV therapy affordable?
A: We believe IV therapy should be within reach financially for anyone who cares about their health and well-being. That's why we're renowned for our affordable prices for mobile IV therapy in Coconut Creek, FL. We'll help you find the right package for your budget, as well as the payment option that works best for you.
Q: What's in a Myers' Cocktail?
A: No alcohol in this cocktail–just a proven combination of powerful ingredients! A Myers' Cocktail consists of B Complex, B12 and C vitamins, magnesium, glutathione, and zinc. This time-tested formula works well at reducing fatigue and increasing a sense of vibrant energy. Order our regular Myers' Cocktail or try our Ultimate Myers' Cocktail, with higher concentrations of vitamin C and glutathione for antioxidant support.
Q: How long does IV therapy last?
A: It varies with each patient. The 1,000cc of IV fluids, vitamins, and minerals can have you feeling rejuvenated for a while, depending on how you're feeling, your activity level, and other factors. If you want regular IVs for wellness maintenance, you may want to schedule infusions every two weeks.
Contact Us Now!
Ready to try IV therapy in Coconut Creek? Book an appointment now!