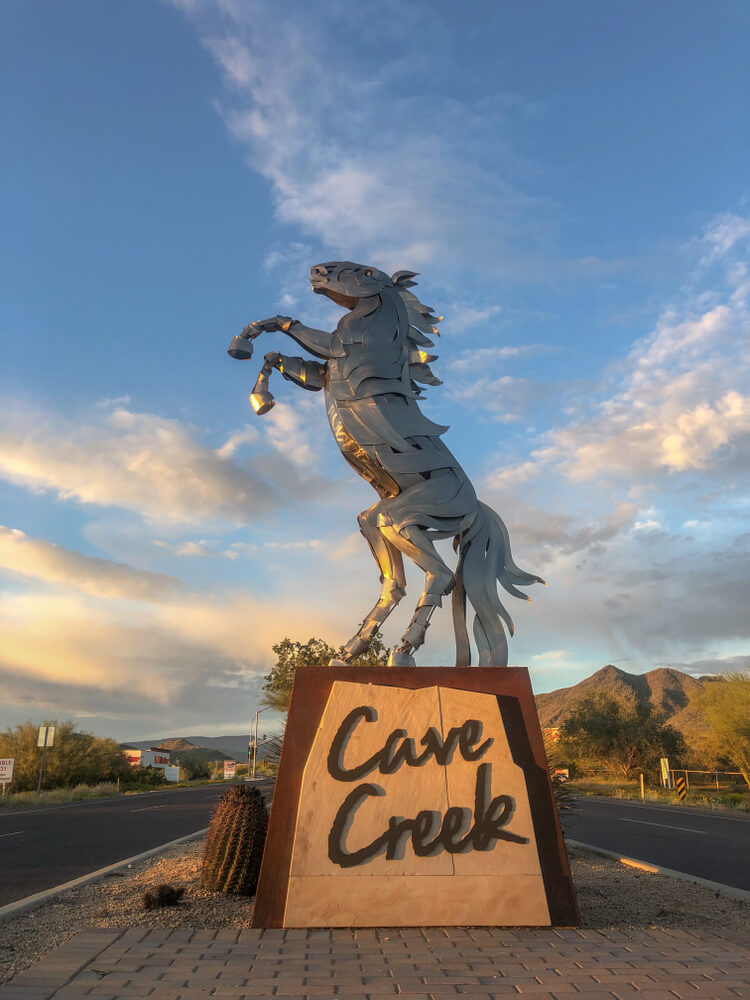 When you don't feel well, getting things done can be almost impossible. Working with a cold can be a real challenge. And watching your kids while suffering from a migraine can feel like torture! Even enjoying a night out with friends is tough when you're dealing with muscle soreness or fatigue.
Your life is too full and busy to let sickness get in your way. That's why you need fast relief anytime you feel less than your best. 
Well, you're in luck: Mobile IV Nurses offers IV therapy in Cave Creek, AZ, that can get you back on your feet in under an hour.
The Best IV Service in Cave Creek
Mobile IV Nurses helps patients replenish their bodies for optimal health. How do we do it? By offering mobile IV therapy in Cave Creek, which is just one of the many areas we serve.
Our IV therapy packages send vitamins, minerals, supplements, and medications directly into your bloodstream. This allows your body to absorb them faster and in larger quantities than oral consumption, providing you with ideal results almost instantly. 
Best of all, our team of registered nurses and paramedics will bring these IV infusions right to your home, office, or hotel. There's no need to drive to the doctor's when you're feeling sick or tired; we'll come to you and get you back on your feet. Our Cave Creek, AZ mobile IV service can help you get back to living your life to the fullest!
What Can a Mobile IV Be Used For?
Our patients use mobile IV therapy in Cave Creek to address a variety of health concerns. Use our IV treatments in Cave Creek to:
Replenish fluid loss caused by dehydration.
Alleviate symptoms of illnesses, altitude sickness, food poisoning, jet lag, and more.
Support your anti-aging or weight-loss efforts.
Get much-needed vitamins and minerals during severe morning sickness.
Recover from the painful symptoms of a hangover.
Feel a renewed sense of mental and physical energy.
Manage flare-ups of migraines, asthma, allergies, and other chronic health conditions.
Optimize your post-workout recovery during athletic training.
And much more.
Whatever your condition may be, the process is always simple: Our team of medical professionals arrives at your door soon after you schedule your IV session. They will conduct a quick health assessment, find the IV that will work best for your symptoms, and administer it right then and there. All you have to do is sit back, relax, and let the vitamins and minerals work their magic. Call us to experience the benefits of IV therapy in Cave Creek.
How Much Does a Mobile IV Cost in Cave Creek?
Mobile IV Nurses strives to make IV therapy in Cave Creek, AZ, affordable for everyone. That's why we offer different packages that range from $100 (for a saline-only drip bag) to $395 (for some of our specialized packages). You can even add ingredients to almost any IV package, starting at $25 each.
Our options give you many possibilities to customize your IV. This allows you to create a "cocktail" that suits your specific health needs without breaking the bank. Choose from the following supplemental ingredients:
B Complex (vitamins B1, B2, B3, B5, and B6)
Methylcobalamin (Vitamin B12)
Glutathione
Magnesium
Zinc
Vitamin C
Taurine
Biotin
L-Carnitine
Amino Acid Blend
1 liter of additional saline ($50)
Our add-on medications are also $25 each:
Toradol (ketorolac)
Benadryl (diphenhydramine)
Pepcid (famotidine)
Reglan (metoclopramide)
Zofran (ondansetron)
You can also add powerful NAD+ to your IV. Nicotinamide adenine dinucleotide is a coenzyme that re-energizes you mentally and physically, improves mood, and enhances your anti-aging efforts. Prices for this innovative form of IV therapy are based on the dosage in your drip bag, starting at $200 for 100 mg. 
Want to try a shot of vitamins B12 or D3 for energy and overall health support? We offer intramuscular (IM) injections in addition to IV therapy in Cave Creek, AZ. Our injections cost $35 each:
Vitamin B12
Vitamin D3
Lipo C
Toradol
Zofran
Contact us if you want to try IM injections or mobile IV therapy in Cave Creek.
How to Book a Mobile IV in Cave Creek 
Don't let sickness, soreness, or fatigue make your life a challenge. Book mobile IV therapy in Cave Creek and get back to your life feeling better than ever! 
Trust us for fast, effective relief from all your worst symptoms. Book an appointment with Mobile IV Nurses today.
When can I get an IV infusion?
You can schedule an appointment with us for an IV infusion in Cave Creek between 8am and 8pm daily. We can also offer around-the-clock service, depending on nurse availability. 
How does mobile IV service work?
The process is simple and convenient. Our team will arrive at your location with all the equipment. After reviewing your health history and confirming your IV package selection, the drip line will be connected to an IV catheter and gently placed in your arm. This line is hooked up to the IV bag so the fluids can travel down into your bloodstream. When the infusion is done, the catheter is removed, the insertion point on your arm is bandaged, and you can continue about your day. An entire IV session typically takes only 45 to 60 minutes.
How often do I need IV therapy?
The answer is different for each patient. You may only need an infusion when you're sick or need help managing symptoms related to a chronic medical condition, like an oncoming migraine attack. But you can also get IV therapy on a regular basis. If you're an athlete, you may supplement your training with IV infusions to stay hydrated and relieve soreness in the weeks before a big event. Or you may want to ensure you have the vitamins and minerals your body needs to stay vibrant and energetic, so you book sessions every couple of weeks. We'll work with you to find the ideal infusion schedule.
Contact Us
Our Cave Creek IV therapy service is exceptional. Book an appointment now.
IV Nurses offers IV therapy in Cave Creek, AZ, that can get you back on your feet in under an hour.