After spending a day learning kickflips at Reed Skate Park or exploring the beauty of Usery Mountain Regional Park, you may need to take some time to recover. Feel better faster with IV therapy in Reed Park, AZ.
IV therapy is a safe and popular way to support your health, recover after an illness, and improve your athletic performance. With so much to see and do in East Mesa, it's time to consider IV therapy in Reed Park.
The Best IV Service in Reed Park
When you aren't feeling your best, the last thing you want to do is drive to a doctor's office or wait to receive treatment. When you choose mobile IV therapy in Reed Park from Mobile IV Nurses, you'll get amazing customer service.
A registered nurse or certified paramedic will come to your home, office, hotel, or other location to provide the treatment. They'll perform a short health history and medical assessment to make sure you can safely benefit from IV therapy. They'll answer any questions you have and monitor you throughout the entire process.
An IV therapy session typically takes around an hour to complete, and many of our customers start to feel the positive effects of their treatment quickly.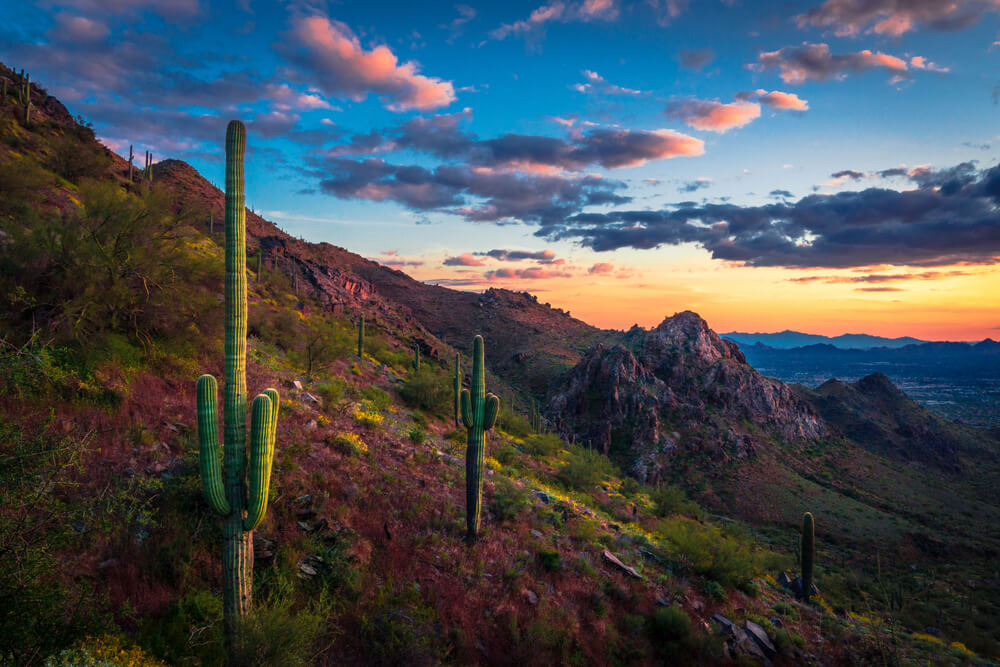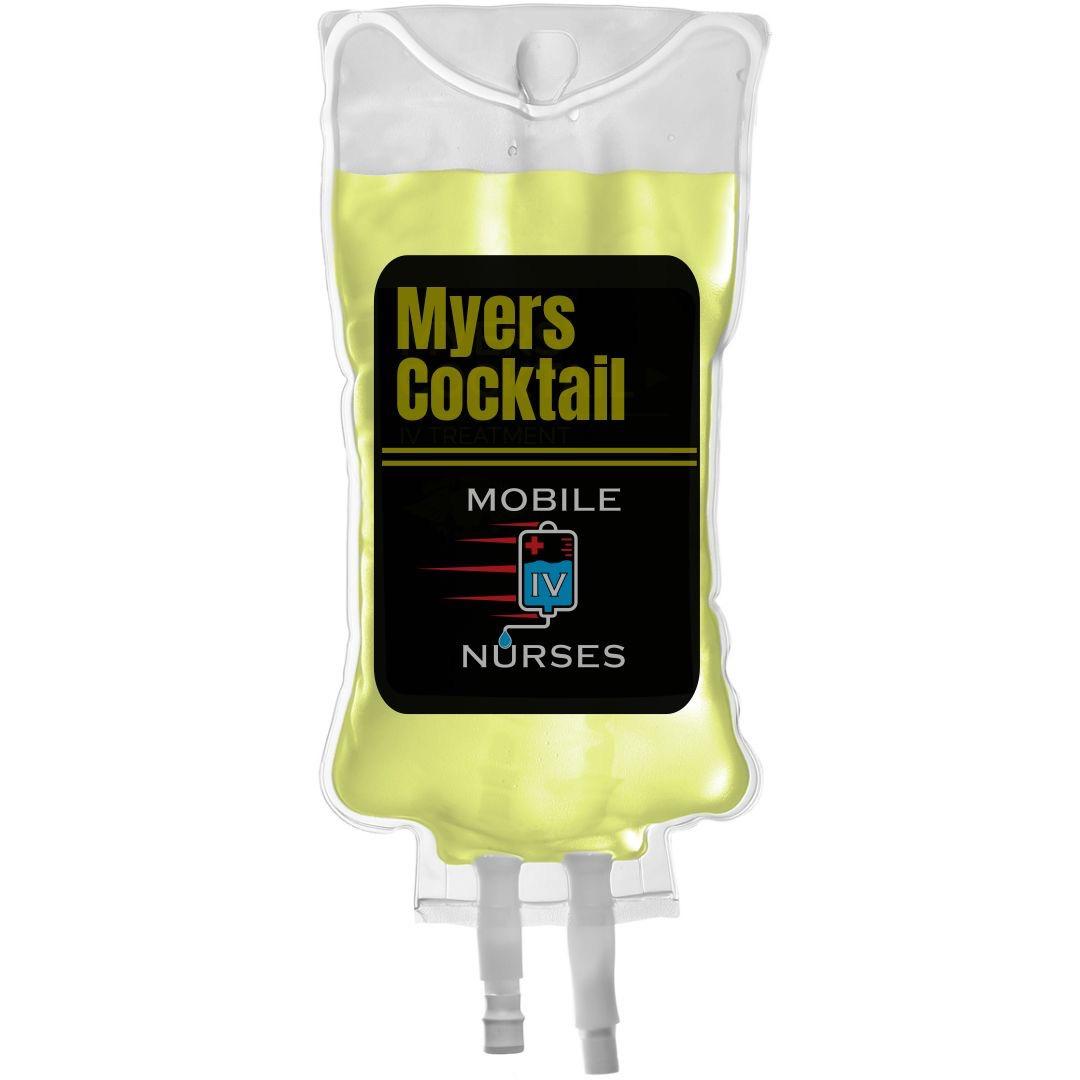 MYERS' COCKTAIL - $ 195
Our Best Selling Hydration Package.
Features 6 of our highest-impact vitamins, minerals, antioxidants, and hydration, can help with skin health, and aid your weight loss regimen. Supports your Immune System and can give you a burst of energy to stop you from feeling sluggish. Recommended for everything from hangovers to fatigue, the flu, recovery from an athletic event, or a chronic illness.
What Is Mobile IV Nurses?
Don't trust your health and recovery to just anyone. We are an organization that focuses solely on providing IV therapy in Reed Park, AZ and other locations throughout Arizona. We only use registered nurses and certified paramedics, to provide IV therapy.
At Mobile IV Nurses, we also use the highest quality ingredients in our IV infusions in Reed Park. When you invest in IV treatment, you'll be getting high-end vitamins, minerals, and medications (when appropriate) in your IV therapy.
What Can Mobile IV Be Used For?
It's almost easier to list what IV therapy in Reed Park can't be used for because IV therapy provides so many unique health benefits. For starters, IV treatments in Reed Park can help you recover from fatigue, stress, illness, and difficult athletic workouts. If you've been spending too much time out in the hot Arizona sun or celebrated a little too long at Lucky Lou's, IV therapy can rehydrate and re-energize you.
Many athletes also love our Reed Park IV therapy. Available vitamins include the following vitamins:
B complex vitamins
B12
Vitamin C
Taurine
Zinc
Glutathione
Magnesium
Lipo C
Amino Acid Blend
Biotin
L-Carnitine
NAD+
These vitamins can help athletes feel their best before a tough workout or competition. IV therapy is also an excellent recovery tool after the end of a long tournament.
That's just a taste of what IV therapy can do for you. In fact, many of our customers add IV therapy to their regular health routine to feel their best all the time. Customers also use IV treatments for:
How Much Does a Mobile IV Cost in Reed Park?
You shouldn't have to empty out your bank account just to protect your health. That's why we strive to keep our IV therapy in Reed Park affordable. For those who just need fast and easy rehydration, our Purely Saline package starts at $100.
If you'd like to enjoy a vitamin boost, try our Bronze Package for $125. Once you feel the benefits of IV treatment, you may want to try some of our other packages. One of our most popular is our Myers' Cocktail. For $195, you'll get an infusion of health and immune-supporting vitamins that can help you feel your best.
We offer a wide variety of different packages, so make sure to take a look at our entire menu. You can also customize your IV therapy in Reed Park by adding ingredients to your IV cocktail. Add-ins range from vitamins to medicines that can help you recover from an illness or allergies. Many of our add-ins start at just $25.
Not sure which Reed Park IV therapy is right for you? Our trained and knowledgeable team can make a recommendation based on your health goals, symptoms, and budget.
How to Book a Mobile IV in Reed Park?
It's so easy to book mobile IV therapy in Reed Park. Just click the "Schedule Now" button at the top of our website and request an appointment. You can make appointments in advance or request a same-day appointment if you need fast relief. In many cases, one of our experienced and knowledgeable technicians can arrive at your location within an hour.
If you have a big athletic event coming up or know you plan to party hard over the weekend, don't hesitate to schedule an IV treatment in advance. Many of our customers also like to schedule IVs before and after travel to help protect their immune health and recover more quickly from jet lag.
Ready to try an IV infusion in Reed Park for yourself? Book an appointment today.
IV Therapy In Reed Park, AZ Frequently Asked Questions
1
How long does an IV therapy appointment take?
The actual IV therapy takes around 45- 60 minutes, but your technician will also perform a health history and medical assessment before placing the IV. They may also take time to help you decide on the right IV infusion. All-in-all, most appointments are completed within an hour.
2
How fast can I get IV therapy in Reed Park?
Mobile IV Nurses has a local team in Reed Park standing by to serve customers as soon as possible. Your wait time will depend on your location and the availability of our team. In many cases, a nurse or paramedic can arrive at your door within an hour of booking an appointment. However, wait times may be longer on particularly busy days.
3
How does IV therapy work?
An IV infusion may seem a little scary at first, but it is completely safe and nearly painless for most. After performing a health history and medical check, our trained nurses or paramedic will place the IV in a vein in your hand or arm. This method allows the infusion to be absorbed directly into your bloodstream. Your technician can answer any specific questions you have at the time of your treatment.
IV Therapy in Reed Park, AZ
What are you waiting for? If you want to protect your health and be the best version of yourself, try an IV infusion in Reed Park. Our team is standing by to help you choose the IV therapy for you.
Not in Reed Park? We can service locations throughout Arizona. Take a look at all the areas we serve.