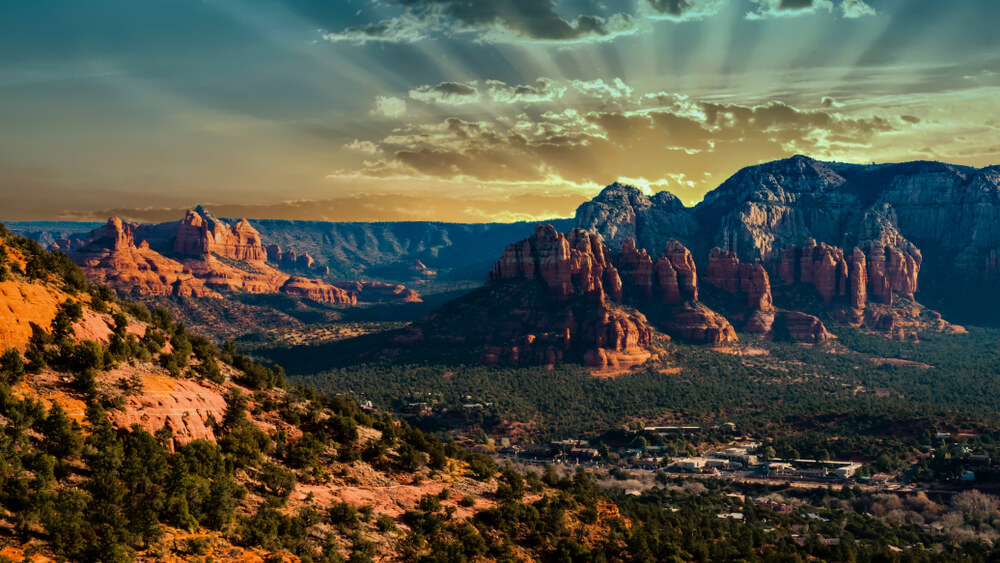 Here in Sedona, we are all about health and wellness. This city has long been hailed as a wellness mecca as people all over the world come to experience the Sedona vortexes.
At Mobile IV Nurses, we're doing our part to keep Arizonans healthy, too. And it's all thanks to our mobile IV therapy in Sedona, AZ.
The Best IV Service in Sedona
Mobile IV Nurses offers rehydration IV therapy in Sedona, as well as other areas we serve around the Grand Canyon State. These IVs contain various "cocktails" of vitamins, minerals, and essential nutrients — not to mention plenty of fluids. These nutrients drip directly into your bloodstream, where your body can readily absorb them and recover from many of your most uncomfortable health symptoms. 
The whole process is quick and easy (most patients see results in 30-45 minutes). And best of all, you can get the revitalizing benefits of IV therapy without even leaving your home. Mobile IV Nurses specializes in mobile IV therapy, so we'll bring the good stuff straight to your house, office, hotel, or other location you request. 
What Can a Mobile IV be Used for?
Our patients have used IV treatments in Sedona to manage several health conditions, from chronic migraines to the common cold. Are you struggling with regular headaches? An IV infusion can help with that. Are you hungover from your night out with friends? We can get you back on your feet. IVs can even help relieve nausea symptoms for people suffering from food poisoning or morning sickness. 
And what about when you're feeling fine? A little IV therapy can help you take your health to the next level. You can use IV therapy in Sedona to recover from strenuous workouts more quickly. But an IV can also give your immune system extra support when flu season approaches. And you can even get an all-natural energy boost that helps you tackle your to-do list with one simple IV treatment.
No matter what's ailing you, our registered nurses and paramedics at Mobile IV Nurses can help you get the treatment you need to feel good as new. 
How Much Does A Mobile IV Cost In Sedona?
Mobile IV Nurses offers several different packages for our mobile IV therapy in Sedona. These packages range in price from $100 to $395. With our large selection of IV cocktails, you can always find the infusion that's right for your symptoms and your wallet. 
And if you want an extra boost in your IV, you can add ingredients like vitamin B12 (great for energy and brain health), vitamin C (for immune support), magnesium (ideal for managing anxiety), and many more. These add-ins start at only $25 each, so it's easy to create a specialized IV for your unique health needs. 
B Complex
Methylcobalamin (Vitamin B12)
Glutathione
Magnesium
Zinc
Vitamin C
Taurine
NAD+
Vitamin D
Lipo-C/MIC-Plus
Our add-on medications are also $25 each:
Toradol (ketorolac)
Zofran (ondansetron)
Benadryl (diphenhydramine)
Pepcid (famotidine)
Reglan (metoclopramide)
Phenergan (promethazine)
How To Book A Mobile IV In Sedona
Health and wellness is all about treating your body with care — right down to the nutrients in your cells. Book an appointment with Mobile IV Nurses today and give your body the stuff it needs to be truly healthy and strong.