IV therapy is one of the most innovative ways to take care of your health. These infusions of vitamins, minerals, and electrolytes provide profound symptom relief and an optimal sense of wellness. Whether you're fighting off a cold, recovering from a tough workout, or simply looking for a natural way to get more energy, IV therapy in Prescott can help you feel better than ever.
Mobile IV Nurses offers top-quality IV therapy in Prescott, AZ, and throughout the Grand Canyon State. If you want to feel healthier, more alert, and more energetic, give us a try today.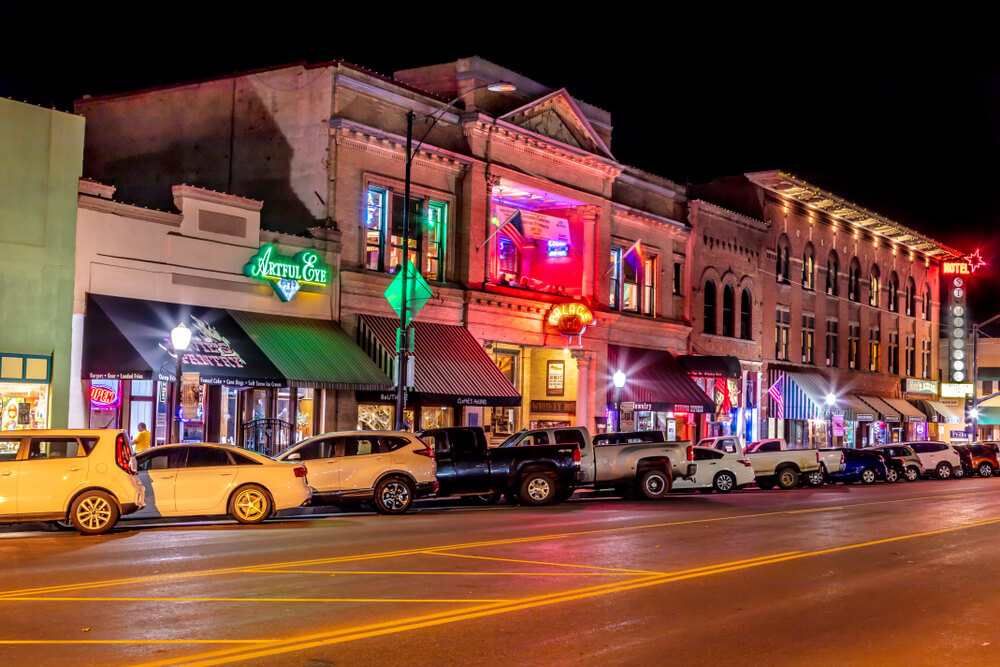 The Best IV Service in Prescott
What makes Mobile IV Nurses one of the most trusted providers of IV therapy in Prescott? High quality and excellent service. All our infusions are made from medical-grade vitamins, minerals, and medications, so you can be confident that your body is getting the very best treatment.
We also want to make improving your health easy and comfortable for our customers. That's why we specialize in mobile IV therapy in Prescott! You get the convenience and responsiveness of IV treatment in your home or office, instead of waiting to be seen at an urgent care center, hospital emergency room, or infusion center in Prescott Valley. Our team members — who are registered nurses and paramedics — will take great care of you. Rely on us for effective mobile IV therapy in Prescott.
What Is Mobile IV Nurses?
Mobile IV Nurses is the leader in Prescott IV therapy services that meet the needs of each and every patient. The medical professionals on our team are dedicated to patient care and uphold the most rigorous safety standards. 
Our process is simple: When you schedule IV treatments in Prescott, we will send a registered nurse or paramedic to your home, office, or hotel. We will review your health history and current symptoms and talk with you about what you want from IV therapy. Our team then uses that information to devise personalized IV infusion for you. There's no better choice for mobile IV therapy near you.
What Can a Mobile IV Be Used For?
With our mobile IVs, Prescott has an outstanding resource for promoting health and well-being. IV therapy has grown in popularity in recent years because it's so versatile.
Patients in the areas we serve have experienced symptom relief, reduced fatigue, and greater energy when they're sick. Our patients use IV infusions for various issues, including illness, hangovers, food poisoning, morning and altitude sickness, and chronic conditions such as migraines and asthma. IVs are also popular as part of a regular health maintenance routine, used by athletes to recover quickly from workouts or by those who want to supplement their anti-aging regimens.
Mobile IV Nurses uses medical-grade products in all our treatments. We offer two hydrating fluids to choose from — 0.9% Sodium Chloride (normal saline) solution or a Lactated Ringer's solution — and fill them with vitamins, minerals, and electrolytes. These essential ingredients start working quickly because they go into the bloodstream during the infusion, instead of traveling through the digestive tract first like an oral medication or solution. Infusion sessions are only 45 to 60 minutes, so you don't have to wait long to feel the powerful effects of our mobile IVs in Prescott!
Recover From Whiskey Row
Many people who visit Prescott, AZ find themselves on Whiskey Row, sampling some of the tastiest spirits the Southwest has to offer. This historic area gained fame at the turn of the 20th century for its many saloons, and that's a tradition that lives on today with many popular contemporary watering holes as well as restaurants and other nightlife venues. But after a weekend of partying in Prescott, detox services are usually a must! Mobile IV Nurses can help you say goodbye to that hangover so you can get back on your feet. 
Try the Myers' Cocktail, a wonderful all-purpose IV that contains vitamin B Complex, vitamin B12, magnesium, zinc, glutathione, and vitamin C. These vitamins and minerals help manage common hangover symptoms like headaches, fatigue, and nausea. You can also add ingredients such as medications or supplements to enhance the effects of your drip IV. Before you know it, you'll be ready to hit the bars again (responsibly).
Safety Tips when Climbing Thumb Butte
Another popular activity for folks in Prescott is hiking Thumb Butte. This trail offers incredible views and an opportunity for invigorating exercise. However, it's very important that you tackle this trail safely by following these simple tips:
Don't hike alone! Bring friends with you to check on each other or get help if needed.
Wear a hat and breathable clothing to stay comfortable in the Arizona heat, and don't forget your sunscreen.
Start hikes in the early morning when temperatures aren't as high.
Bring snacks and water with you on the trail to keep your body fueled up and ready to go. Turn back if you feel lightheaded, overly tired, or if your muscles start to ache or cramp — those are signs you may be severely dehydrated.
And once you return from Thumb Butte, call Mobile IV Nurses! Our mobile IV therapy in Prescott can help you rehydrate and replenish your body's fluid levels to prevent soreness and fatigue after such an intense workout.
How Much Does a Mobile IV Cost in Prescott?
Mobile IV Nurses offers different packages for mobile IV therapy in Prescott, AZ. These pricing packages start at $125 ($100 for saline-only), making them affordable for any budget. And if you want to include an extra dose of vitamins, you can add ingredients to any infusion for just $25 each. These vitamin add-ins include the following:
B Complex
Methylcobalamin (Vitamin B12)
Glutathione
Magnesium
Zinc
Vitamin C
Taurine
Biotin
L-Carnitine
Amino Acids
Vitamin D
Plus, you can add medications to your IV starting at $25 each:
Toradol (ketorolac)
Zofran (ondansetron)
Benadryl (diphenhydramine)
Pepcid (famotidine)
Reglan (metoclopramide)
You don't need to travel to an infusion center in Prescott Valley to experience the benefits of IV therapy. With daily mobile service, IV therapy is available when and where you need it.
Why Use IV Therapy?
IV therapy is the fastest way to obtain the relief you need when dehydrated. It's the most efficient way to get vitamins, minerals, and medicines into your body. At Mobile IV Nurses, we make IV therapy in Prescott, AZ, as convenient as possible! You feel better faster!
Our nurses and paramedics generally arrive at your home or place of business within one hour of your making an appointment during normal business hours. After-hour appointments are available based on nurse availability.
Science Behind IV Therapy
IV therapy bypasses the digestive system and delivers fluids, as well as added nutrients and minerals, directly into the bloodstream. This speeds up the hydration process considerably. 
IV therapy is always administered by a qualified nurse or certified paramedic. 
Prescott IV Therapy Testimonials
Here are some testimonials from our clients regarding mobile IV therapy in Arizona:
"Mobile IV nurses are amazing! I've tried this concept once or twice before but nothing compares to their care. I messaged them through their website, and got a response very quickly, and then was set up with a nurse the same day."
"Mobile IV hydration to the rescue! Seriously! They have saved my life on multiple occasions from having a hangover, to battling a sickness, to overdoing it while hiking in the Arizona weather, to recovering from surgery. No matter who arrives to take care of you, you can guarantee that they will be super kind and respectful."
"Mobile IV Nurses was professional, timely and courteous! My nurse was genuinely interested in my health and well being and seemed to be an expert in her needle skills, which really helped as I am afraid of needles.I felt better the same day, and would highly recommend MIVN for all your IV hydration needs."
Comparison of Different IV Therapy Clinics 
Our clients compared Mobile IV Nurses to some of our competitors in the area. Here is what they had to say:
"I highly recommend this company. I have used others in the past but they don't even come close. I've had a few different nurses out and they have all been great and very happy to be working for the company they are!"
"This was my first time using Mobile IV Nurses and can't tell you how impressed I was! I was using a different Mobile IV and they did not show up for my appointments. I had no choice but to find another one. I reached out to Mobile IV Nurses on a Sunday and Jessica showed up within an hour!! Very happy I did. Wonderful experience. I recommend to everyone, get an appointment with Mobile IV Nurses, you won't be disappointed."
How to Book a Mobile IV in Prescott
Looking to get mobile IV therapy in Prescott, AZ? Mobile IV Nurses will come to you in your home or place of business. Whether you're hungover, recovering from a cold, or are dead tired from a day of hiking, mobile IV therapy in Prescott, AZ, can help you feel better than ever. Book and appointment for mobile IV therapy in Prescott today! If you are looking online for "mobile IV therapy near me," here are the areas we serve in Arizona. Get quick relief soon!
Want to learn more about IV therapy? Call Mobile IV Nurses at (602) 677-6058, email [email protected], or visit us online to book an appointment.
Prescott IV Therapy Frequently Asked Questions
1
Can IV treatment be done at home?
Of course! And not only at home, but at your office, hotel room, gym, or other location that's most convenient for you. That's because our team members are experienced IV professionals who can perform infusions just about anywhere. Don't want the hassle of scheduling a doctor's appointment or waiting hours at an urgent care clinic for treatment? Try us for mobile IV therapy in Prescott.
2
Is IV therapy worth the money?
Definitely. It's so important to take care of your health and wellness, and you shouldn't be deterred from getting the treatment you deserve because of financial concerns. Talk to us about all of our payment options to find the one that works for you.
3
Why do people get an IV at home?
Why not? It's easy and convenient with Mobile IV Nurses. You can stay in the comfort of familiar surroundings while a medical professional administers your IV and monitors you throughout the infusion. Our service also gives you the flexibility to schedule IV therapy in Prescott, AZ after normal business hours or on the weekends, making it even simpler to book at-home treatment. Of course, some people also find home IV therapy valuable if they have an issue that prevents them from traveling to a doctor's office or urgent care clinic, such as a severe hangover or the flu.
4
Is IV therapy legitimate?
Yes, IV therapy is a standard treatment in medical settings such as hospitals and doctor's offices. An IV infusion can be used to deliver medications for various health conditions (particularly when oral medications aren't an option), keep patients on a steady stream of rehydration, or used as part of a treatment protocol such as chemotherapy.