We've all had days when we don't feel our best, whether it's due to illness, a nagging health problem, or simply a long, late-night out. We want immediate relief, and we can get it with the latest innovation in healthcare: IV therapy. 
Mobile IV Nurses specializes in IV therapy in Peoria, AZ, that comes right to you, delivering vitamin-infused hydration that revives and refreshes.
The Best IV Service in Peoria
Mobile IV Nurses is proud to offer Peoria IV therapy services that are safe and effective. We eliminate the long wait you can encounter at an urgent care or hospital ER. Instead, we bring IV therapy to you, wherever you are. When you book an appointment with Mobile IV Nurses, an experienced registered nurse or paramedic will perform your infusion and it will be the same high-quality product that's used in a hospital and medical office. It's all about your comfort and convenience.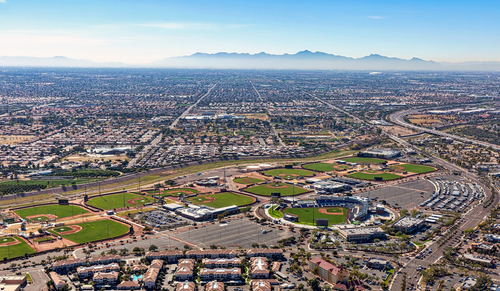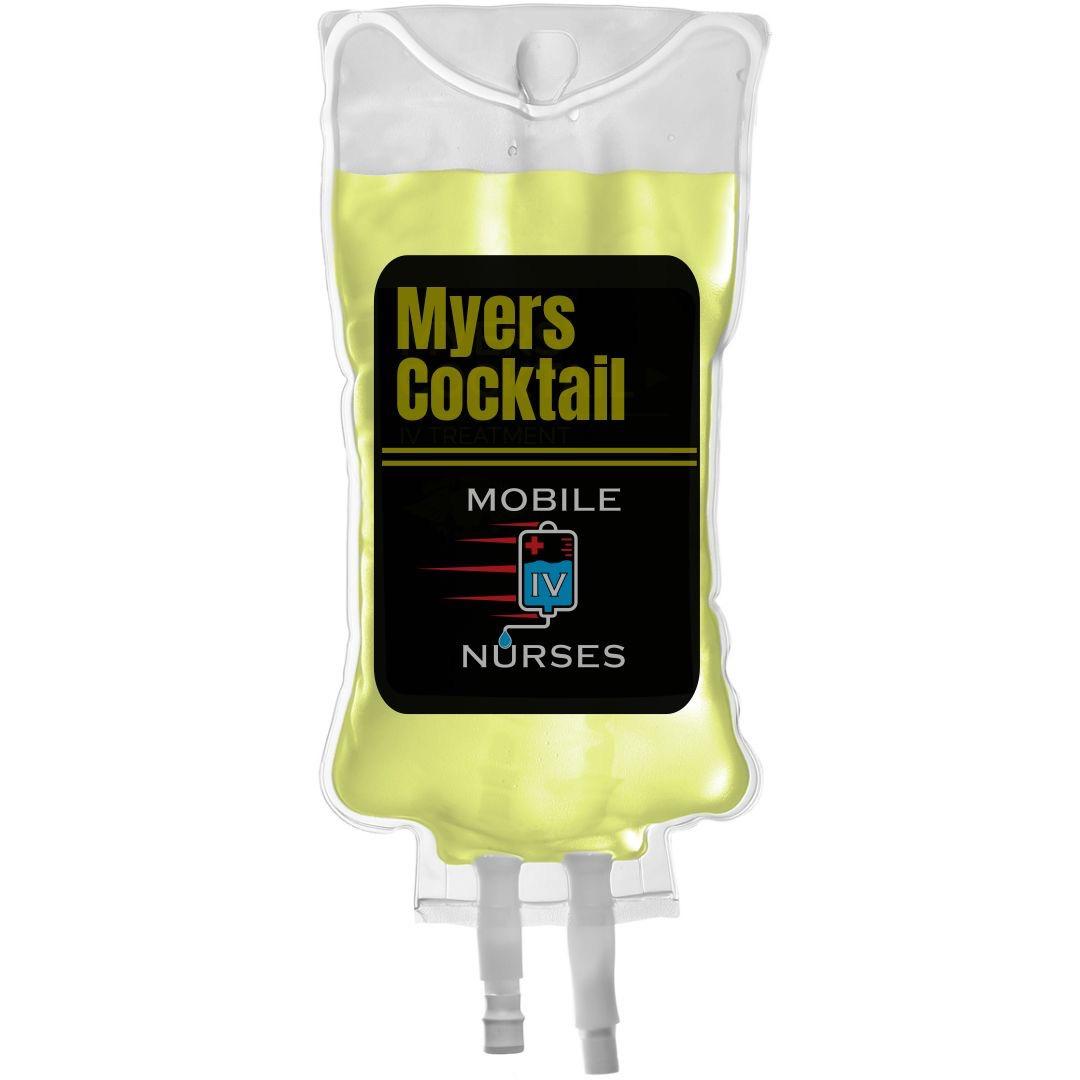 MYERS' COCKTAIL - $ 195
Our Best Selling Hydration Package.
Features 6 of our highest-impact vitamins, minerals, antioxidants, and hydration, can help with skin health, and aid your weight loss regimen. Supports your Immune System and can give you a burst of energy to stop you from feeling sluggish. Recommended for everything from hangovers to fatigue, the flu, recovery from an athletic event, or a chronic illness.
What Is Mobile IV Nurses?
We're the best choice for mobile IV therapy in Peoria, AZ because of our team of experienced and compassionate professionals. Our registered nurses and paramedics come from many different backgrounds, from pre-hospital trauma to critical care, and they follow rigorous protocols. They have a passion for their work and for providing attentive, individualized care to every patient.
What Can a Mobile IV Be Used For?
With our mobile IVs, Peoria patients have a variety of services to choose from. We offer two types of hydration IVs: a 0.9% Sodium Chloride (normal saline) solution and a Lactated Ringers solution. These IVs are highly effective and fast-acting because we infuse them into the bloodstream, which makes them especially ideal for dehydrated patients.
There are many situations where IVs are beneficial, including:
Food poisoning
Illnesses such as colds and flu
Migraines
Hangovers
And more
Our registered nurses will help you customize your IV therapy to maximize the benefits. They can also add ingredients like extra vitamins or medications to add to your IV, such as vitamin B12 for an energy boost. You can also choose from blends such as the popular Myer's Cocktail, which has vitamins and minerals that target chronic fatigue.
We're also proud to offer NAD+ infusions. As we age, our bodies don't produce as much of this cellular fuel as they used to. NAD+ IVs are reinvigorating with potential benefits that can include increased energy, decreased mood swings, and DNA repair.
These comprehensive services make Mobile IV Nurses the leader for IV therapy in Peoria.
Recover From a Game at Peoria Sports Complex
If you're a baseball fan in Peoria, there's no better place to spend a weekend than the Peoria Sports Complex. Whether you're watching the majors in their spring training or seeing the minor leagues compete, this field is always the perfect place to sit back with a beer and watch America's pastime.
But what happens if you have a few too many and wake up feeling it long after the bottom of the ninth? That's when it's time to call Mobile IV Nurses! 
Our IV treatments in Peoria can help you recover from fatigue, dehydration, nausea, and any other symptoms you might be feeling after having one too many (or after too much time in the Arizona sun). With our IV therapy in Peoria, you can recover from those nasty symptoms and feel anew — just in time to get back to the baseball field.
How Much Does a Mobile IV Cost in Peoria?
In Peoria, IV therapy is affordable and customizable with Mobile IV Nurses. We offer several different packages, which start at $125 with add-ons starting at $25 each. Add-ins include:
B Complex
Methylcobalamin (Vitamin B12)
Glutathione
Magnesium
Zinc
Vitamin C
Taurine
NAD+ ($200 for 100mg with fluid)
Toradol (ketorolac)
Zofran (ondansetron)
Benadryl (diphenhydramine)
Pepcid (famotidine)
How To Book a Mobile IV in Peoria
If you want to experience the amazing benefits of IV therapy in Peoria or the other areas we serve, contact Mobile IV Nurses. Call (602) 677-6058, email [email protected], or book an appointment online.
IV Therapy In Peoria, AZ Frequently Asked Questions
IV therapy in Peoria, AZ is definitely worth giving a try. Arizona has a hot climate, which means many of our residents have a greater risk of dehydration. Mobile IV Nurses not only rehydrates you quickly, but we also give you plenty of essential vitamins and minerals that can help you achieve optimal health.
2
What are the reasons to use IV therapy?
There are many reasons to use IV therapy in Peoria, AZ to help improve your health. Here are just a few of our favorites: 1. It works! The vitamins, minerals, fluids, and electrolytes you get from a vitamin infusion can make a huge difference in your overall health. 2. It's top-quality. Mobile IV Nurses creates all our IV treatments from high-quality, medical-grade ingredients, so you can fuel your body with the very best. 3. It's convenient. Our team offers mobile IV therapy in Peoria, which means you can get that high-quality treatment without even leaving home. 4. It's safe. Mobile IV Nurses is made up of experienced registered nurses and paramedics who have plenty of skill with IVs. We will ensure that you are safe and comfortable throughout the entire process. 5. It's fast! A typical infusion takes just 30-45 minutes, and many of our patients start to notice a difference right away. This means you can have relief from your worst symptoms much sooner than with oral supplements for medications.
3
How long does it take for IV therapy to kick in?
Most patients who try our Peoria IV therapy experience symptom relief within 30 minutes of receiving their IV. However, it's important to remember that your results may vary depending on your current health condition and your specific needs. For example, someone who is dehydrated might notice a difference more quickly than someone who is not.
4
How long does IV therapy last?
IV therapy replenishes your body with enough vitamins and minerals to optimize your health, and those benefits tend to last long after your treatment ends. Precisely how long varies based on your current health, your activity level, your diet, and many other factors. Most of our patients who get regular infusions as part of their wellness routine get them every two weeks.