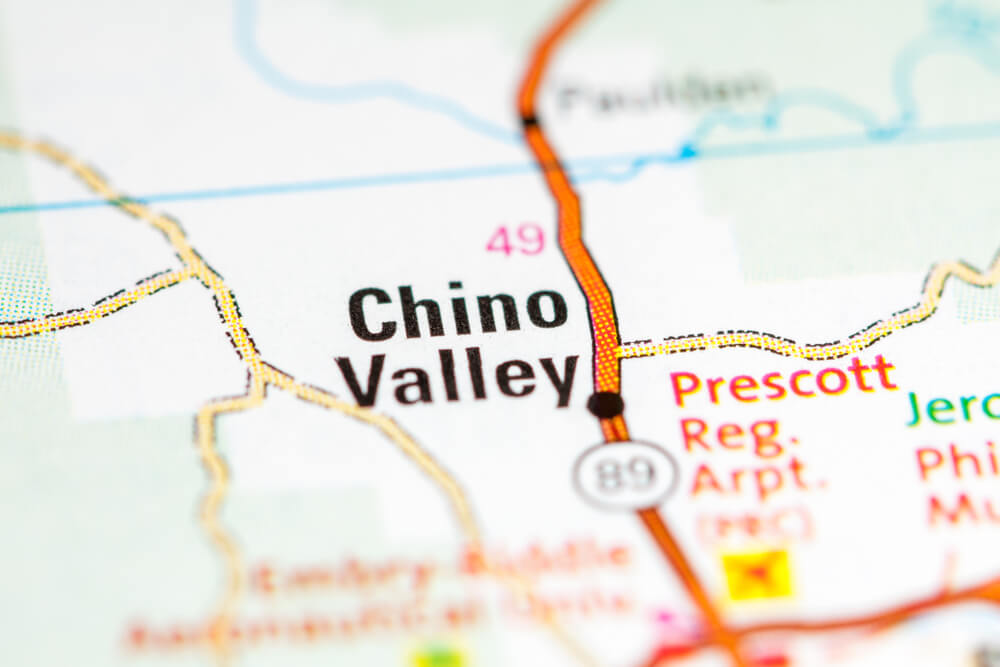 The Best IV Service in Chino Valley
We're here to help you, whether you need symptom relief from an illness or want to slow the physical and mental signs of aging with regular treatment. It's easy to get IV therapy with Mobile IV Nurses: We come to your home, office, or hotel room for fast, convenient service.
Let us be a trusted partner in your health and well-being. We use medical-grade products in all our infusions, which are administered by registered nurses and paramedics.
We're committed to providing mobile IV therapy in Chino Valley that includes:
High-quality drip IVs: The best IV therapy starts with the best ingredients. Our drip bags contain potent vitamins, minerals, and other supplements.
Personalized patient care: All of our treatments are individualized to each patient. We'll learn about you and your health to recommend the right treatment. We can even add ingredients to any IV package for the greatest effectiveness.
Quick, responsive service: You don't have to wait for treatment at an urgent care clinic or emergency room. We'll have a team member at your location as soon as possible.
Safety: Our team members are registered nurses and certified paramedics who uphold the highest safety standards and follow all precautions to make IV therapy comfortable for you. They are experts in IV therapy and patient care.
Feel better today. Contact Mobile IV Nurses for IV therapy in Chino Valley.
What Can a Mobile IV Be Used For?
Want to try mobile IV therapy in Chino Valley? This treatment works for:
We offer several specially formulated IV treatments, such as the popular Myers' Cocktail, with powerful vitamins and minerals that can hydrate and energize to help with a range of symptoms. You'll also find innovative NAD+ therapy for regular wellness support. Contact us to learn more about all our IV drip infusions.
How Much Does a Mobile IV Cost in Chino Valley?
We want IV therapy in Chino Valley to be as affordable as possible. Order the Bronze package at $125 if you want to try IV therapy at a low cost. Alternatively, explore our signature packages that go up to $395. Additional supplements and medications start at $25 each:
Supplements
Amino Acid Blend
B Complex
Methylcobalamin (vitamin B12)
Glutathione
Magnesium
Zinc
Vitamin C
L-Carnitine
Taurine
Biotin
Vitamin D
Medications:
Toradol (ketorolac)
Zofran (ondansetron)
Benadryl (diphenhydramine)
Pepcid (famotidine)
Reglan (metoclopramide)
Additionally, NAD+ starts at $1/mg (price based on dosage). Explore all your options for Chino Valley IV therapy with Mobile IV Nurses.
How to Book a Mobile IV in Chino Valley
Mobile IV Nurses is a leader in IV treatment. Check out the many areas we serve, and be your best self with the help of our IV therapy in Chino Valley, AZ. Call (602) 677-6058, email [email protected], or book an appointment online.
Chino Valley FAQs
1
Are IV drips worth the money?
They are with Mobile IV Nurses, where you get high-quality and affordable fees. Your health is important, and you shouldn't have to put a price on it. At the same time, we recognize that many people are living within their budgets, and we want them to experience IV therapy without worrying about the costs. IV treatment can alleviate symptoms fast and help you maintain a vibrant sense of well-being, and that kind of feeling is priceless!
2
Who should get IV therapy?
IV therapy is accessible and available to a wide array of people. Our patients must be at least 10 years old and a minimum 100 pounds to qualify for an IV infusion; they also must be able to consent to treatment. Certain health conditions and medications may not be suited for IV therapy, so our team members will talk with you to ensure you are a good candidate before treatment. Young or old, sick or healthy — many people can benefit from IV therapy in Chino Valley, AZ!
3
How long do IV therapy results last?
The length of time you'll feel results (and when you start feeling them) isn't one size fits all. Many people report a difference in their symptoms almost immediately after treatment and still feel the effects days later. However, that is influenced by many factors, including your current state of health, the vitamins and minerals in your IV and their dosage, how often you're getting infusions, and how quickly your body metabolizes IV fluids, among others. Talk to our team members to learn more about what you can expect from Chino Valley, AZ, mobile IV therapy.
4
How does IV therapy help dehydration?
Dehydration is a big deal in Arizona with our soaring temperatures and sunny weather. If you spend a lot of time outdoors, particularly exercising, you're bound to lose a lot of bodily fluids. If you don't replenish those fluids, you may start feeling headaches, nausea, muscle cramps, and more. IV infusions replace lost fluids with hydrating, sterile solutions rich in electrolytes to help the body rebalance and diminish symptoms. This is especially helpful if you are so dehydrated that simply drinking a glass or two of water doesn't help you feel better.