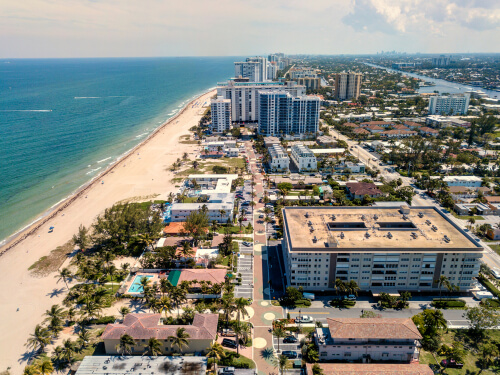 Mobile IV Nurses is a top provider of IV therapy in Pompano Beach. Our high-quality treatments and experienced team members ensure you get the best possible IV experience. You can trust us to take care of your health, whether you need rapid symptom relief or enhanced overall wellness.
IV therapy is powerful and versatile. Our drip bags deliver vitamins, minerals, and other health-boosting ingredients directly into your bloodstream. That means you get maximum absorption of these nutrients for fast, optimal results. Contact us today to schedule your IV therapy appointment.
The Best IV Service in Pompano Beach
In Pompano Beach, IV therapy is seamless with Mobile IV Nurses. There are several advantages to partnering with us for your IV treatment:
Expertise: We've hired a team knowledgeable in IV therapy. Each member possesses a strong medical background. They also follow rigorous performance and safety standards that always put patient well-being first.
Convenience: Our team members come to you with mobile IV therapy. You give us the location—your home, office, or hotel room—and we'll be there.
Excellence: Quality is our mantra for everything we do, whether it's our medical-grade IV ingredients, exceptional customer service, or patient-focused care.
Affordability: We make IV therapy accessible to as many people as possible with reasonable IV fees. With many price points to choose from, you'll find the treatment that fits your budget.
Individualized Treatments: We take time to get to know you, your health goals, and your medical history so we can develop the right course of IV treatment for you. Our team members will also help you customize your drip bag with extra ingredients to bring superior results.
What Is Mobile IV Nurses?
Everyone on our team who performs mobile IV therapy in Pompano Beach is a registered nurse. They all share a commitment to changing people's lives for the better with IV therapy.
What Can a Mobile IV Be Used For?
IV therapy is ripe with possibilities as treatment is effective for a variety of health objectives. You can try a Myers' Cocktail for fatigue relief, one of our specialty IV drip bags, or a personalized blend with special ingredients such as glutathione or NAD+. IV therapy addresses:
Dehydration
Illnesses such as cold and flu
Hangovers
Altitude sickness
Morning sickness
Workout recovery
Chronic medical conditions such as migraines
Anti-aging support
Weight-loss support
We will help you find the best treatment for you. Contact us to learn more about IV therapy.
How Much Does a Mobile IV Cost in Pompano Beach?
You'll appreciate our affordable pricing packages. Mobile IV drip bags start at $100, and add-on supplements and medications are only $25 each. These include:
B Complex
Methylcobalamin (Vitamin B12)
Glutathione
Magnesium
Zinc
Vitamin C
Taurine
NAD+
Toradol (ketorolac)
Zofran (ondansetron)
Benadryl (diphenhydramine)
Pepcid (famotidine)
How to Book a Mobile IV in Pompano Beach
We're ready to help if you're looking for premium-quality IV therapy in Pompano Beach, Florida. Contact Mobile IV Nurses online today to schedule an appointment.