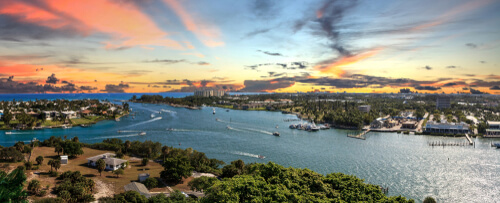 Jupiter is a coastal paradise and a wonderful place to live or visit. Savoring life here is easy when you feel your best, but everyone has times when they need a little recharge. IV therapy provides a welcome boost when you're recovering from an illness or want to feel energized all year round.
Mobile IV Nurses supplies IV therapy in Jupiter that rapidly rehydrates the body with nutrient-rich fluids. We'll make you feel better, faster. And best of all, you don't have to leave home to get effective IV treatment. Contact us today to try it for yourself.
The Best IV Service in Jupiter
In Jupiter, IV therapy is seamless with Mobile IV Nurses. We offer all of our clients:
Expertise: We're medical professionals specializing in IV therapy. That singular focus gives you unparalleled patient care.
Convenience: Just contact us, and one of our team members will be at your home, hotel room, or office as soon as possible. All you need to do is sit back and relax.
Outstanding Quality: We've created a comprehensive lineup of IV drip bags formulated with medical-grade vitamins, minerals, supplements, and medications. Our IV treatments are designed to promote positive change for your health and well-being.
Cost Savings: All of our treatment packages are competitively priced to meet any budget.
Personalization: You receive our undivided attention during your treatment. We monitor you throughout the IV infusion and treat you with warmth and friendliness every time. At Mobile IV Nurses, you can even customize your drip bag with the ingredients you want. The goal is to give you the best possible service
What Is Mobile IV Nurses?
You can't go wrong when you choose us for mobile IV therapy in Jupiter. Our team members are registered nurses with years of training and experience in IV treatment. We're committed to providing you with an exceptional experience that meets our high standards for safety and patient care.
What Can a Mobile IV Be Used For?
Mobile IV Nurses understands the versatility of IV therapy, so we offer a diverse range of treatments. Choose a Myers' Cocktail, renowned for its energy-boosting ability, or try an innovative NAD+ infusion to help slow the signs of aging. You can use IV therapy for:
Dehydration
Hangovers
Illnesses such as cold and flu
Nausea related to altitude sickness, morning sickness, food poisoning, or other concerns
Workout recovery
Chronic medical conditions such as migraines
Anti-aging support
Weight-loss support
Contact us to get IV therapy targeted to your specific needs.
How Much Does a Mobile IV Cost in Jupiter?
We have affordable pricing packages, starting at $100. Add-on supplements and medications are $25 each. These include:
B Complex
Methylcobalamin (Vitamin B12)
Glutathione
Magnesium
Vitamin C
Zinc
Taurine
NAD+
Benadryl (diphenhydramine)
Pepcid (famotidine)
Toradol (ketorolac)
Zofran (ondansetron)
How to Book a Mobile IV in Jupiter
Trust Mobile IV Nurses for superior IV therapy in Jupiter, Florida. Contact us online today to book your treatment.