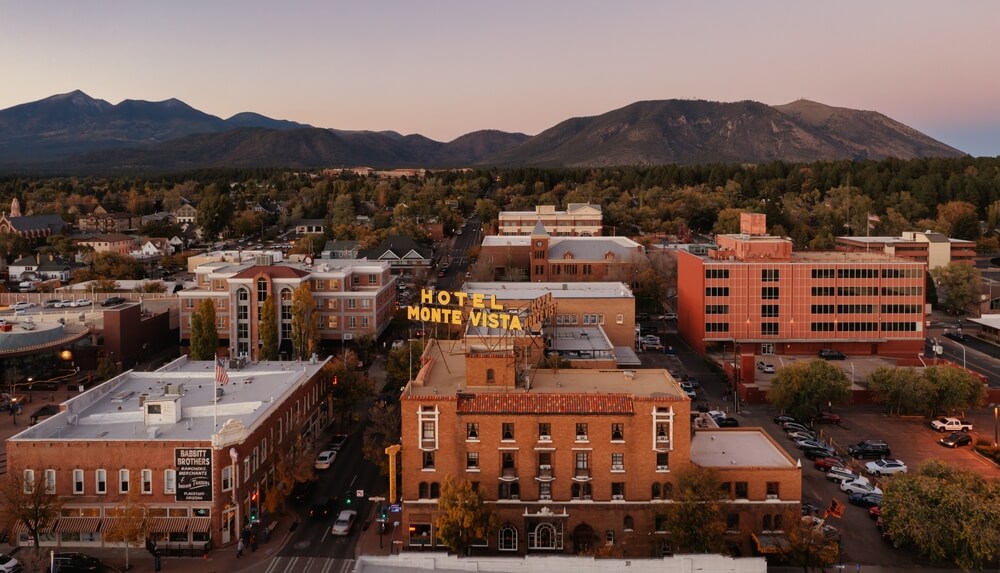 Are you feeling run down? Fatigued? Foggy? Or maybe a little sick? Believe it or not, there's a good chance that you're dehydrated. About 75% of Americans suffer from chronic dehydration, which leads to some of our most common health problems. 
Luckily, this is a problem with an easy solution: hydration! 
At Mobile IV Nurses, we are dedicated to helping patients fight dehydration and feel their best. We offer IV therapy in Flagstaff that helps replenish your body with vital nutrients, so you can shake off that fatigue and get back to your day feeling as good as new.
The Best IV Service in Flagstaff
Mobile IV Nurses is one of the top-rated providers of mobile IV therapy in Flagstaff, AZ, as well as the other areas we serve. We always use high-quality ingredients in our IV treatments, which give your body all the vitamins, minerals, and fluids it needs for peak performance 
And best of all, our IV therapy is completely mobile. We'll come to your home, office, hotel, or just about any other location you request. With the help of our experienced registered nurses and paramedics, you can improve your health without even getting off the couch.
What Can a Mobile IV be Used for?
Patients who have used our IV therapy in Flagstaff have found relief for a wide variety of health conditions. IV rehydration can help relieve symptoms from temporary conditions like morning sickness, hangovers, colds, and the flu, but it's also effective against chronic issues like migraines. 
You can even use IV therapy to enhance your fitness routine. A pre-workout treatment can give you a natural energy boost, while an IV post-workout can relieve muscle soreness and help you bounce back fast.
So, how does it work? When you order an IV treatment in Flagstaff, our team of registered nurses and paramedics will come to your home. They'll conduct a health assessment to understand your current condition and then administer the ideal IV for your health needs. All you have to do is sit back and relax — the whole process takes 30-45 minutes, and you'll start feeling the benefits almost instantly!
How Much Does a Mobile IV Cost in Flagstaff?
Mobile IV Nurses offers several different packages for our IV therapy in Flagstaff. These treatments range from $100 to $395, so it's always possible to find an infusion that suits your budget.
Additionally, you can add ingredients to your infusions starting at $25 each. This allows you to create the ideal IV treatment for your specific health needs.
B Complex
Methylcobalamin (Vitamin B12)
Glutathione
Magnesium
Zinc
Vitamin C
Taurine
NAD+
Vitamin D
Lipo-C/MIC-Plus
You may also add medications to your IV for $25 each:
Toradol (ketorolac)
Zofran (ondansetron)
Benadryl (diphenhydramine)
Pepcid (famotidine)
Reglan (metoclopramide)
Phenergan (promethazine)
How To Book A Mobile IV In Flagstaff
When you get mobile IV therapy in Flagstaff, you can enjoy all the benefits of a healthy body: no more fatigue, no more sickness, and enough energy to help you take on the world! 
Contact Mobile IV Nurses today to book an appointment and discover the benefits of IV therapy for yourself.